Yahama has released Aventage, their flagship lineup of High Definition Home Theatre receivers in India. This consists of 4 receivers: Yamaha RX-A1080, Yamaha RX-A2080, Yamaha RX-A3080 and the Yamaha RX-A880 as well as a pre-amp, Yamaha CX-A5200. The Yamaha RX-A3080 is the flagship product of Aventage range.
Yamaha has incorporated Surround:AI, next generation AI technology that is the main selling point of the series. However, RX-A880 does not come with it. To give a brief summary on how it works, the audio transceiver is combined with the company's proprietary artificial intelligence algorithm which is able to read the stereo input channels. Then in real time it is able to gauge the TV audio source and deliver it to the satellite speakers depending on the position relative to how it is on-screen. Thus, Surround:AI determines audio direction and outputs sound in accordance to that.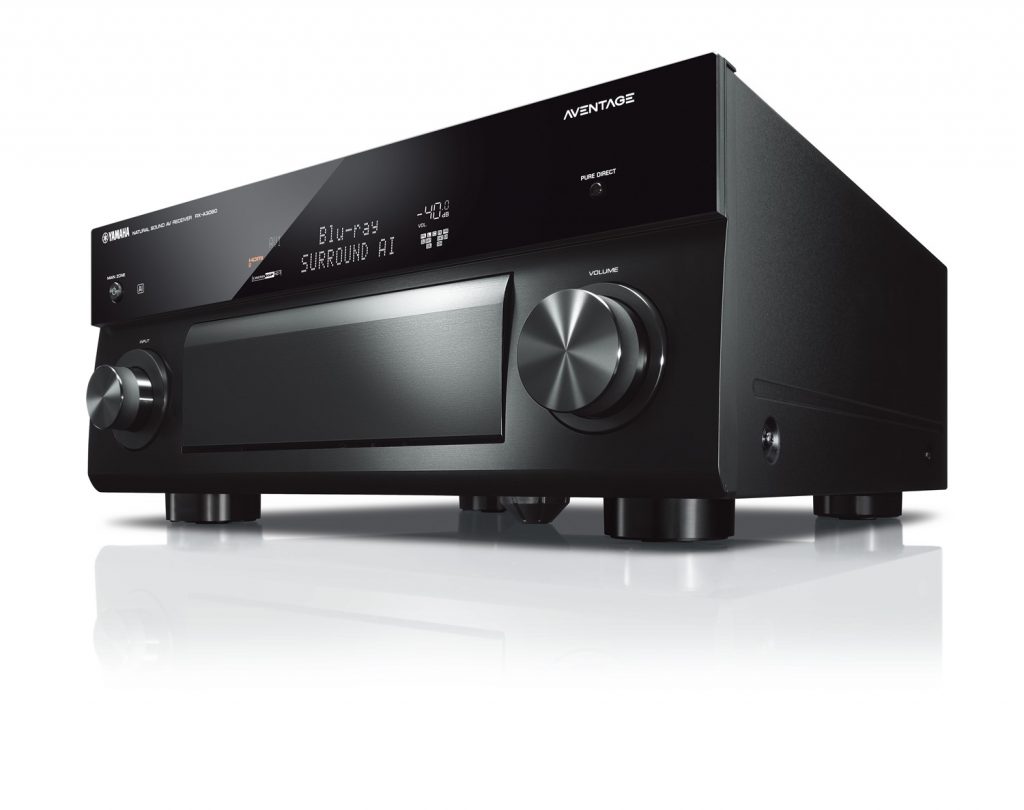 Further, support for Dolby ATMOS and DTS:X 3D surround is present. Adequate steps have been taken to ensure there is a minimal amount of vibrations and reverberations thanks to the noise-dampening electronics housed within. Yamaha's MusicCast platform allows for pairing wireless front speakers and enabling multi-room wireless music casting from one receiver. All models are integrated with installed home-control systems like Control4 and RTI enabling users to do things like turn on the HTS, close the shades and even lower the lights with a single button press. The HDMI ports allow for native playback of HD or 4K content.
The pricing for the products is as follows: RX-A880 (Rs. 96,990 MRP), RX-A1080 (Rs. 1,22,990 MRP), RX-A2080 (Rs. 1,61,990 MRP), RX-A3080 (Rs. 1,93,990 MRP) and CX-A5200 (Rs. 2,12,990 MRP). The AVENTAGE RX-A receivers will be sold exclusively at authorised Yamaha AV dealers across the country.