The Antec P120 Crystal follows the minimalism design of the Performance Series and takes it to the next level through front and side tempered glass panels, which provides a panoramic view of the PC setup and the custom water-cooling loop as well.
Users can bid goodbye to thumbscrews, and the P120 Crystal comes with an industry-leading slide button design on the tempered glass side panel. Through quick sliding, users can easily swing the side panel and get their hands on the inner components.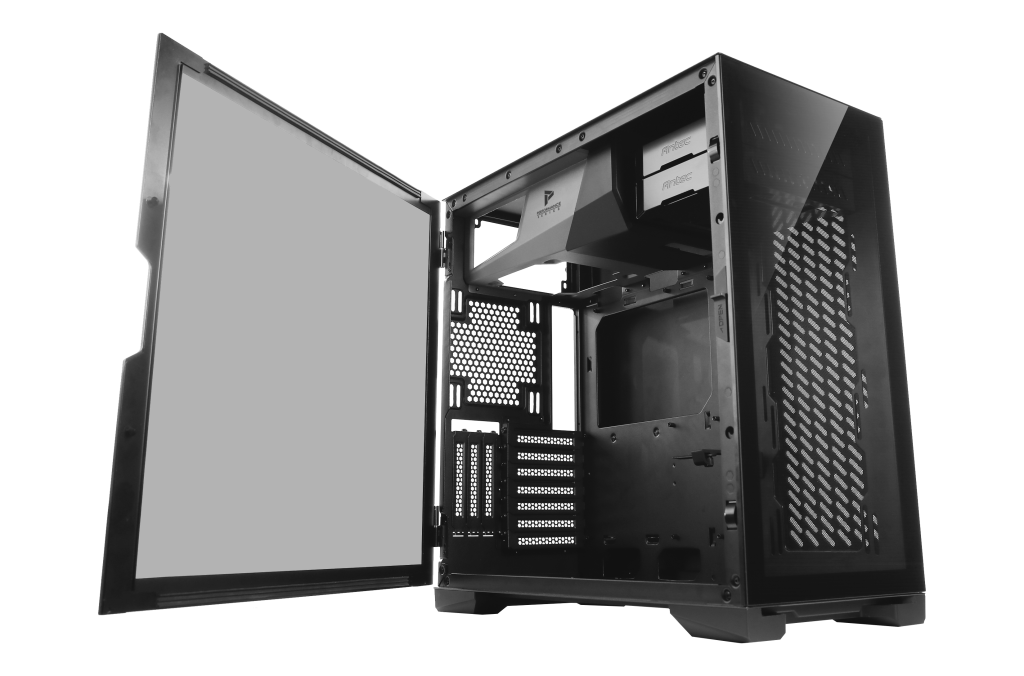 The top-mounted PSU chamber frees the space at the bottom of P120 Crystal, allowing users to have more options to plan their custom water-cooling loop and radiators. P120 Crystal also comes with 7 horizontal and 3 vertical expansion slots, offering huge space for you to explore more potential PC configuration.
The inbuilt aluminium VGA holder is flexible, providing plenty of possible positions. The P120 Crystal supports the following:
A. Motherboard Support: Up to E-ATX (Up to 12″ x 11″)
B. 2.5″ SSD: 3
C. 3.5″ HDD/2.5″ SSD (convertible): 2/1
D. Graphics Card Support: Up to 450 mm
E. CPU Cooler Support: Up to 185 mm
F. PSU Support: Up to 294 mm
The Crystal supports up to 7x120mm or 6x140mm fans, and is also crafted to mount 2x360mm radiators simultaneously.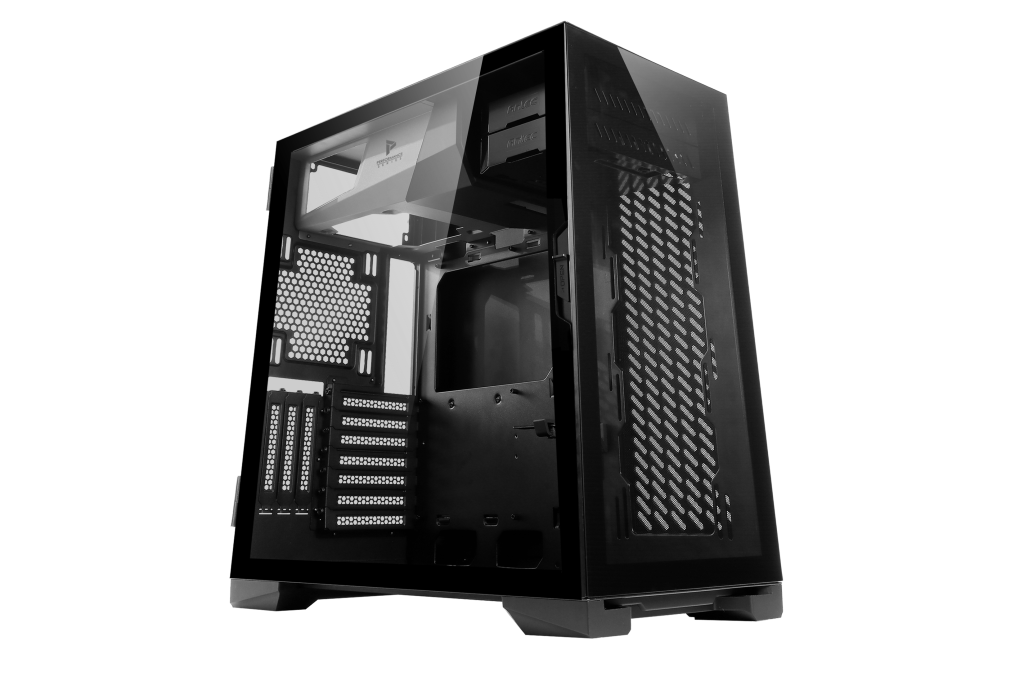 The Crystal also facilitates power heat dissipation through abundant air intake in the bottom to allow the GPU to cool faster. The 3xPCI-E slots provide more space for the GPU and improve the thermal performance too.
Attractive visual effects, combined with faster cool down of the CPU can be achieved when installing a radiator at the side. The case fan is at the rear and is for heat emission, thus completing the air circulation.
The P120 is easy to access and clean. The magnetic dust filter on the right-side panel can be lifted and removed easily. You also have to pull out the dust filter below without moving the case.
For more information on the Antec Crystal P120, please visit this page.