ASUS has announced AirMesh, an interesting feature upgrade for ASUS routers allowing users to create a flexible and powerful whole-home WiFi system using compatible ASUS models. This works as a unique alternative to proprietary mesh systems.
Airmesh overcomes various limitations often encountered in alternative off-the-shelf whole home WiFi systems. While they are quite convenient, users often face limitations in the form of fixed bundles, limited choice of speeds, hardware and upgrade paths. Asus has made it a point of stressing the flexibility of AirMesh offering WiFi systems tailor made for users while at the same time letting them access functions of each individual ASUS router like extreme WiFi performance along with advanced networking features like ASUS AiProtection, Adaptive QoS, Parental Controls and more. The ASUS Router mobile app and ASUSWRT web interface can be used to manage AirMesh.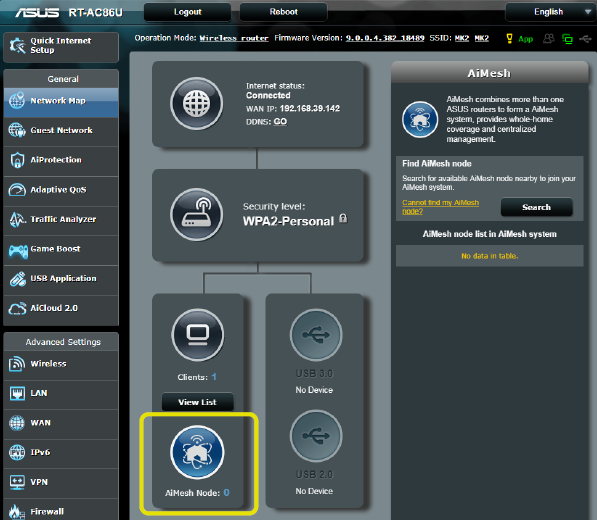 Only a firmware update is required to enable AirMesh on a compatible router enabling users to mix/match models and make good use of their existing hardware. While most modular mesh systems are limited to a single SSID, AirMesh can seamlessly roam with either a single SSID for the entire coverage area or separate SSIDs for each frequency band.
The free update is available for selected ASUS routers worldwide. The list currently includes RT-AC68P, RT-AC68U, RT-AC68UF, RT-AC68W, RT-AC68R, RT-AC68U V2, RT-AC1900, RT-AC1900P, RT-AC86U, RT-AC2900, RT-AC88U and RT-AC3100. Support for ROG Rapture GT-AC5300, RT-AC5300, ASUS Blue Cave and ASUS Lyra Series routers will be available later in 2018. For the latest updates, check here.