ASUS Republic of Gamers (ROG), well known for high-quality gaming laptops and accessories, have launched the ROG Strix Arion S500 which is a high-speed portable SSD with the latest state-of-the-art features and an impressively-designed chassis and thermal pad.
The ROG Strix Arion S500 is a portable NVMe SSD with DRAM and USB-C 3.2 Gen 2 connectivity. This facilitates file transfers to speeds of up to 1050 MB/s. The ROG Strix Arion S500 is a high-performance Phison SSD, which means that the offered speeds are almost 12X faster than standard external HDDs. Additionally, the DRAM memory and large SLC cache maximize data performance and helps extend the lifespan of the SSD.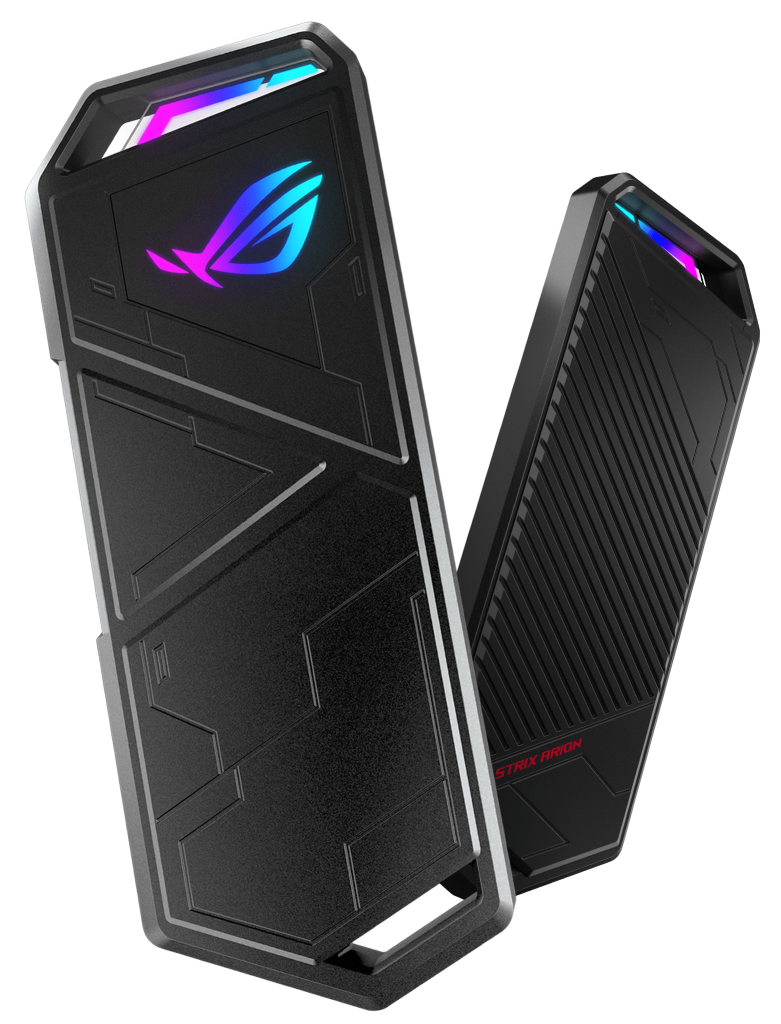 The ROG Strix Arion S500 provides exceptional cooling through the internal thermal pad that keep operating temperatures at an optimum level in order to maintain the high-speed data transfers. This also directly affects the lifespan of the device.
Through a 256-bit AES disk and data encryption, the ROG Strix Arion S500 ensures data security without affecting CPU performance. The users' digital assets are protected from malicious software, attacks, and hardware failure through the NTI Backup Now EZ software. The data recovery feature also helps in instances when a file is accidentally deleted.
The ROG Strix Arion S500 is compatible with mobile devices, laptops, PCs, and the latest generation of gaming consoles. This SSD is also the recipient of a 2020 iF Design Award, and it also features the ASUS Aura Sync lighting to provide unrivalled system-wide ambient light effects.
The ROG SSD Dashboard interface displays vital information such as the drive's temperature, storage status, health status, and much more. Here are the specifications of the ROG Strix Arion S500:
The ROG Strix Arion S500 is available in India from September and is priced at Rs. 13,500. For more information, please visit this page.