Belkin, a well-known consumer electronics brand which delivers quality accessories for smartphones and other devices, launched some new accessories for the iPhone 13 series and for the new iPad and iPad Mini. Belkin's solutions can be classified into four categories: 'Screen Protection', 'Magnetic and MagSafe accessories', 'Wireless and high-speed charging', and 'Audio'.
Screen Protection
ScreenForce TemperedGlass Anti-Microbial Screen Protectors for iPhone 13 mini/ Pro/ Pro Max: Being awarded a hardness and scratch-resistant score of 9H, this glass is engineered from high-quality Japanese Asahi glass, and can absorb high impact too.  With its anti-fingerprint coating, and touch sensitivity and crystal clarity, this intelligent glass composition reacts like the phone's own screen.
These screen protectors cost between Rs. 2,499 and 2,999.
Belkin Magnetic & MagSafe Accessories
Belkin also offers a range of magnetic charging styles that are compatible with MagSafe.
BoostCharge Magnetic Portable Wireless Charger Pad 7.5W: is like a doctor's stethoscope as it charges the iPhone with a small circle-shaped charging pad at the end of a long and thin cable. Thus, not only is it space efficient, but also very portable.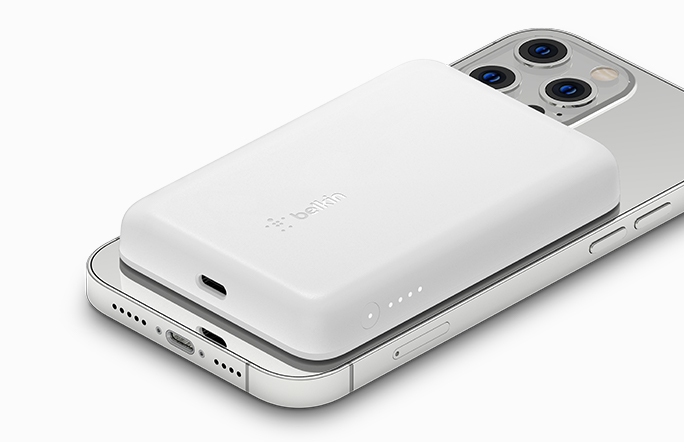 BoostCharge Magnetic Wireless Charger Stand 7.5W: This stand allows users to make video calls or consume video content in landscape orientation while charging the phone by placing it on the desk.
These chargers and power banks are priced from Rs. 3,999.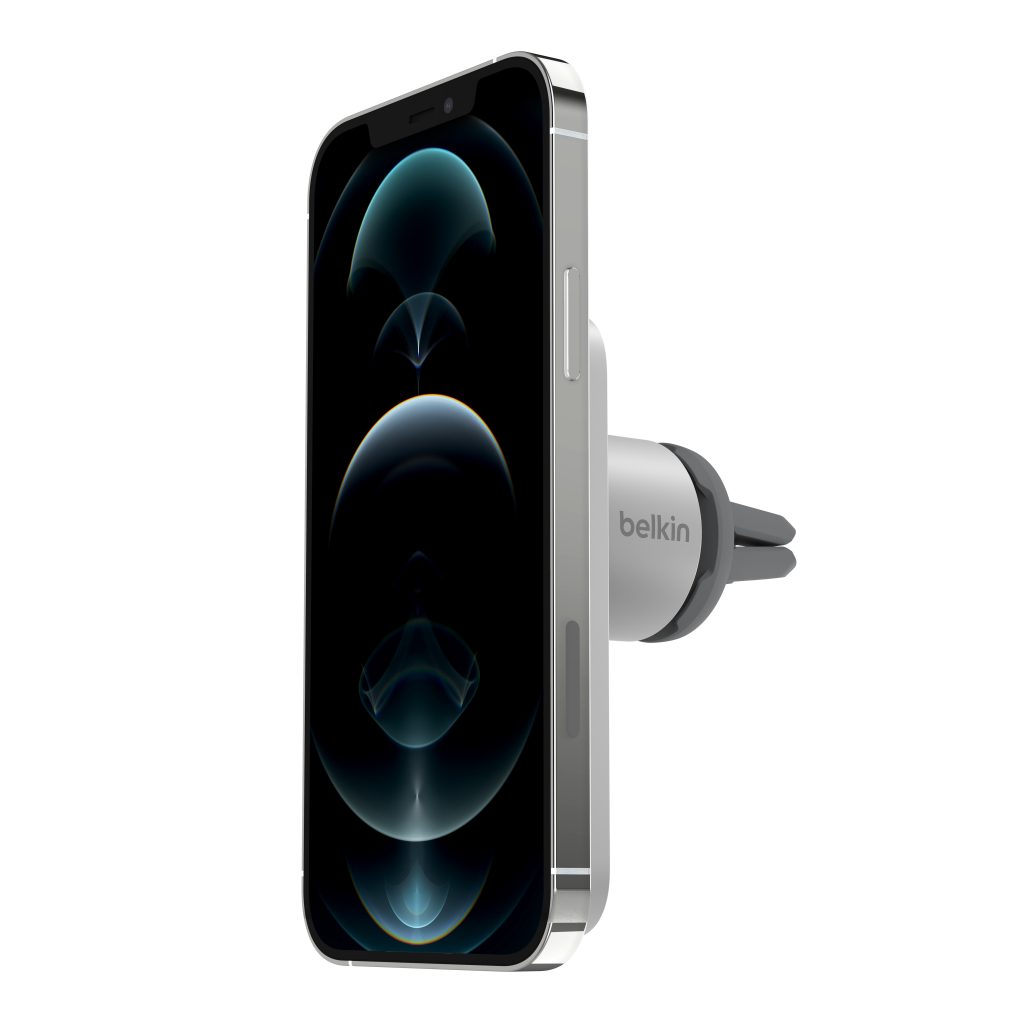 BoostCharge Magnetic Wireless Power Bank 2.5K: is a portable power bank that attaches securely to the back of an iPhone, thus, eliminating the need for any cables.
Magnetic Car Vent Mount & Car Vent Mouth PRO with MagSafe: Both these devices securely hold the iPhone in the car, while on the road. The sturdy base and vent clip keeps the mount safely in place while a powerful magnetic module provides easy one-handed mounting. The phone can be charged conveniently too, without the need of dismounting.
The Car Vent Mount PRO with MagSafe costs Rs. 3,999.
Powerful & Portable Wall Charger
BoostCharge Dual USB-C PD Wall Charger 40W: Two devices can be charged through this charger, delivering 20W of power from each USB-C port. An iPhone 13 gets charged from 0-50% in just 30 minutes, meanwhile an iPad takes 40 minutes for the same. This charger is also compatible with the latest USB-C PD enabled smartphones and devices.
True Wireless Sound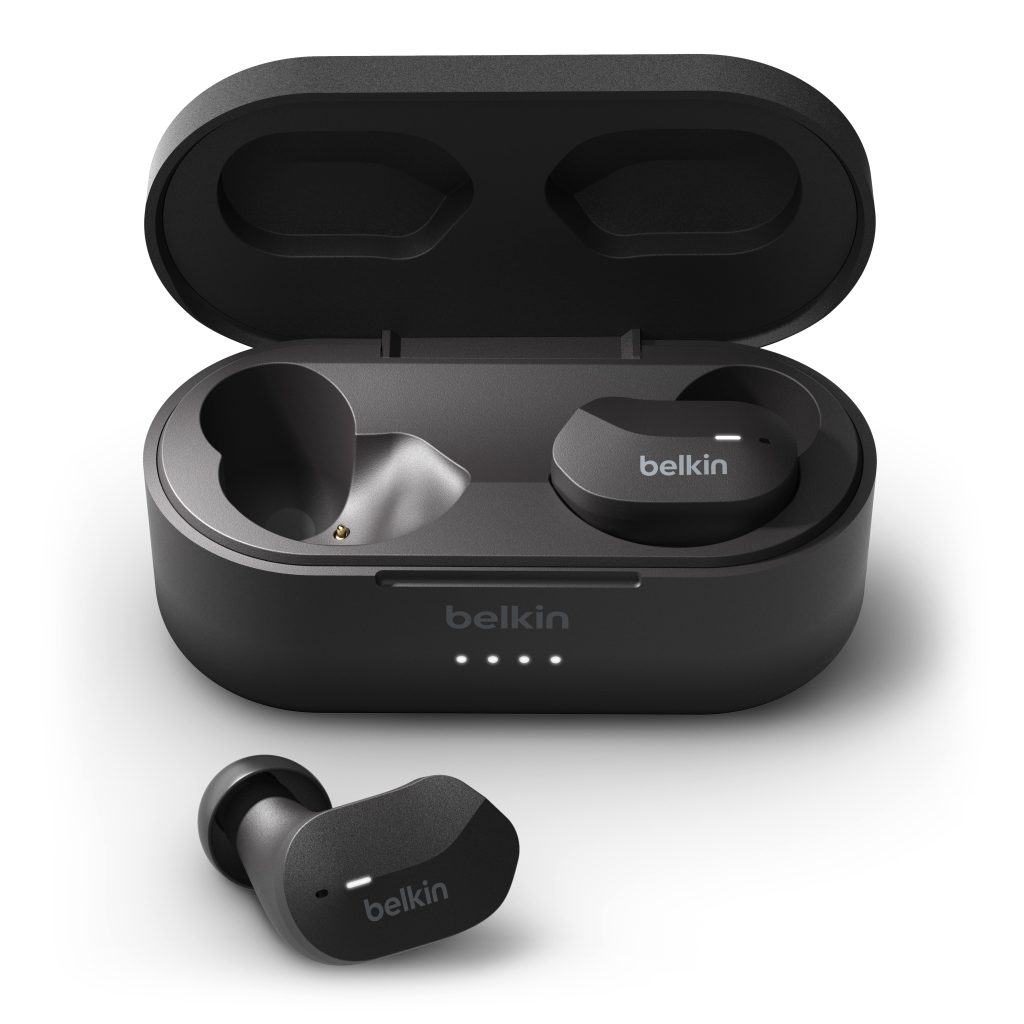 SOUNDFORM True Wireless Earbuds: With battery-life of 5 hours, with 24 hours of additional battery life provided through the charging case, these IPX5-rated TWS earbuds deliver deep bass and clear acoustics. They are compatible with Bluetooth and come with intuitive touch controls as well, for seamless management of tracks, volume, and more.
These TWS earbuds cost Rs. 5,999.
Accessory for the iPad
The simultaneous launch of the 9th-generation iPad and the 6th generation of the iPad Mini, the latter having an USB-C connection as well.  Belkin's USB-C™ Multimedia Hub has an Ethernet port instead of a micro SD and 3.5mm audio input/output port. All of them can be easily and safely connected to devices optimized for USB-C type, and are characterized by easy portability. 
Accessories for the AirTag
Secure Holders With Strap/Key Ring for AirTag: The Belkin Secure Holder is available in two variations: with the Key Ring or with the Strap, and features an innovative twist-and-lock closure to keep AirTag secured. The raised edges help prevent scratches, and the Belkin Secure Holder ensures that the AirTag is locked in place and protected no matter where it is placed, whether attached to car keys or a backpack.  
These accessories for the AirTag cost Rs. 1,399 each.
For prices, links to purchase, please go through this sheet.