With gaining tremendous growth and popularity over the past few years, boAt forays into the gaming industry by doing what they do best – producing a gaming headset with a stylish design and premium features. The boAt Immortal 1000D is the company's first gaming headset which is highly affordable and is designed to 'provide impressive clarity and detail to create a more realistic and thrilling experience'.
The Immortal 1000D consists of 50mm drivers for high fidelity audio, and is also integrated with the Dolby Atmos technology which makes gaming and entertainment more immersive through three-dimensional precision and coverage which, in gaming, also enables players to react faster, even to enemies who are above or behind the players.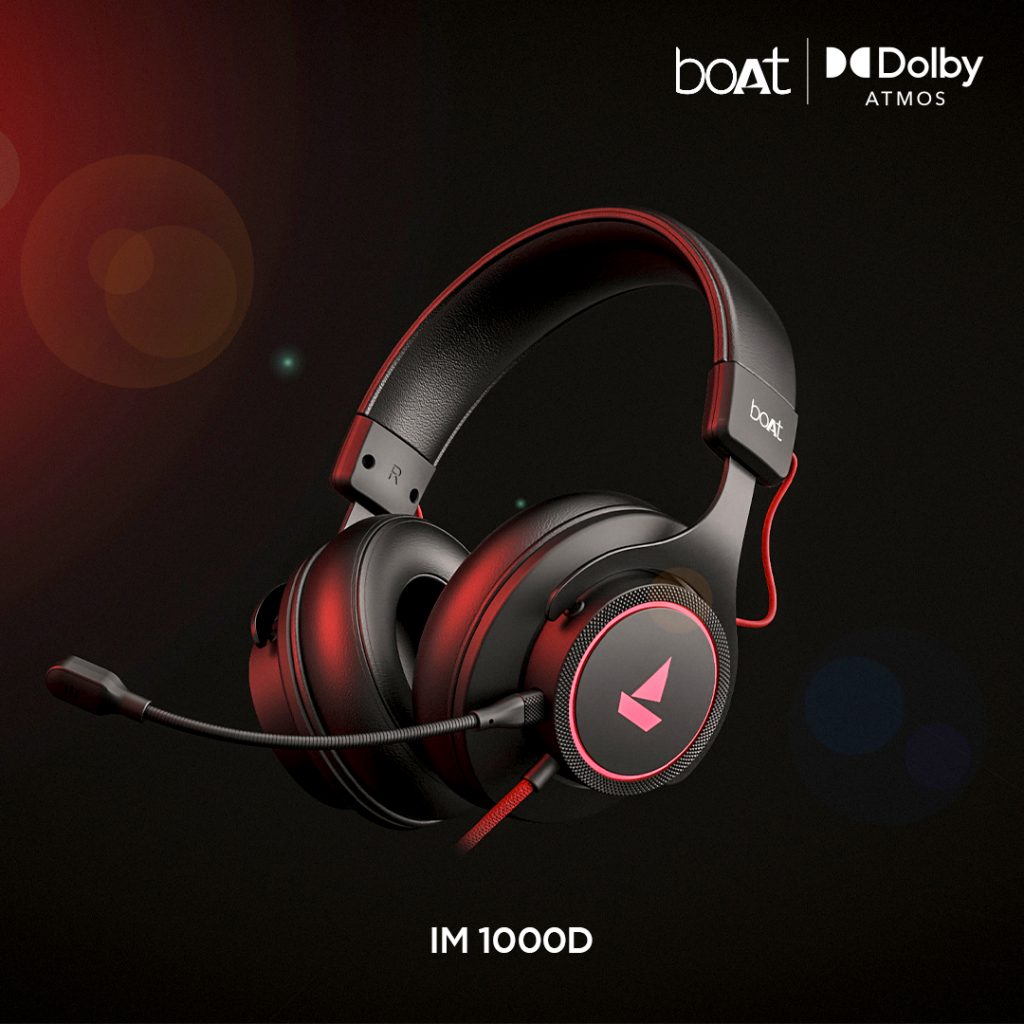 The Immortal 1000D also features boAt's very own 7.1 Channel Surround Audio, created through boAt Plugin Labz. Users have the option to switch between the 7.1 Channel Surround Audio and the Dolby Atmos while in use. This gaming headset also comes with Dual mics for distortion-free communication, reproducing clear voice.
Utilising a USB-connector, the Immortal 1000D sports a long, sturdy, secure, and durable braided cable. With the special closed earcups aided by plush cushions, a perfect seal for enhanced sound isolation is delivered through the Immortal 1000D. Sweat and heat build-up generated by skin contact is minimised through a new breathable and weaved material.
The earcups have a built-in automatic 'breathing' RGB LED light effect as well. This headset also comes with a remote to control audio, mic, and LEDs for optimal use as well.
The boAt Immortal 1000D is available for Rs. 2,499 in two colour variants: Black and White Sabre. They are available on Amazon and boAt's website. For more information on the Immortal 1000D gaming headset, please visit this page.