A new year brings in a lot of excitement for a myriad of reasons but for us here at T3 India, it's the CES that keeps us excited and the stream of announcements coming out of the Las Vegas that set the tone of the rest of the year CES is the world's largest technology trade, and this year was bigger than ever. There were over 4,500 companies exhibiting in a space of over 2.9 million net square feet with over 180,000 attendees from over 155 countries attending the show in four days. CES has been a playground for consumer electronics companies but the show has expanded into a variety of verticals that brings the entire technology ecosystem into one, ranging from the regular consumer electronic products to automobiles, enterprise solutions, entertainment, and
even resilient tech.
Eureka Park started off as a small area and is now an integral part of CES. Over 1,200 startups exhibited at Eureka Park that enabled these small startups to meet potential customers, buyers and investors.
Interestingly, CES organisers, CTA also announced a $10 million fund that will invest in startups focused on women, people of colour and other under-represented startups and entrepreneurs.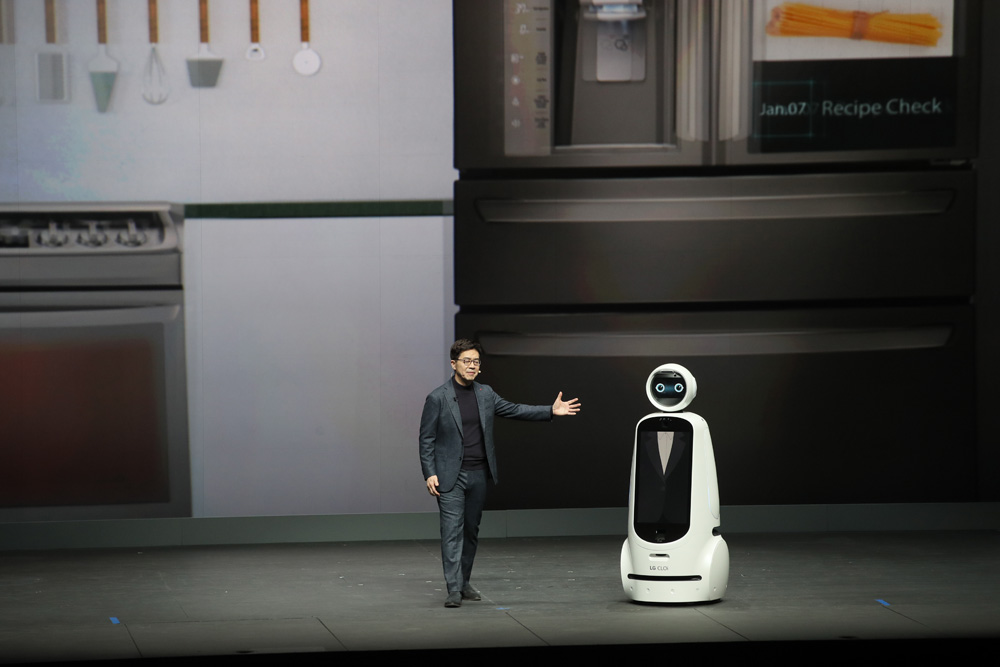 AI is not a buzzword anymore. CES was filled with companies showing off their vision for artificial intelligence and how it will improve our lives. LG Electronics President and CTO Dr. I.P. Park's pre-show keynote showed how its ThinQ AI platform is adding meaningful innovation for its customers.
Speaking of AI, you cannot rule out Google and Amazon for introducing smart voice-assistants. Both companies took over CES (and Las Vegas), showing off what their voice assistants are capable of and while Google focused on a smart home approach, Amazon's ambitious plan wants you to interact with Alexa everywhere. Right from a Roland keyboard to a virtual reality headset to when you're inside a car.
5G seemed like a distant reality but not at CES. This is the first time where the entire 5G ecosystem was showcased with many US and global companies gearing up for the rollout from next year.
Major TV manufacturers came out in full force to showcase their upcoming 8K TVs. Samsung, LG, Sony, Hisense are some companies who will bring their 8K TVs in the coming months based on different picture technologies like NanoCell, MicroLED and laser projection. However, our favourite TV tech to steal this year's show was LG's Signature OLED TV R. It's the world's first rollable TV that conceals itself in the soundbar when not in use.
LG also announced a slew of other products at the show, including anew CineBeam Laser 4K projector, soundbars, laptops and even a capsule-based device called HomeBrew that allows crafting your own beer at home.
CES keynotes by IBM's Ginni Rometty and AMD's Dr. Lisa Su need a special mention. Rometty shed a light on IBM's future frontiers across data, the blockchain, AI and computing and how they're working with other businesses to improving lives across the globe. Su, on the other hand, focused on what AMD does best – gaming. She announced AMD's powerful Radeon VII GPU based on 7nm process that will go on sale later this year.
Besides AMD, lots of other companies revealed their gaming products at CES 2019. Razer announced Razer Raptor, their 27-inch gaming display, along with Razer Blade 15, which will also have support a240Hz 4K OLED display in the future. Dell went all in with their Alienware products. The Alienware m17 is one of the slimmest 17-inch laptops around while the Area 51-m is a fully upgradeable laptop. Dell also previewed a 55-inch OLED monitor with 4K support, improved colour accuracy and 120Hz refresh rate. MSI on the other hand, revealed the GS65 Stealth, a 17-inch thin and light gaming laptop with support for RTX 2080 GPU. For streamers out there, Elgato unveiled Key Light, a simple solution to use and control light during streaming and works with Stream Deck.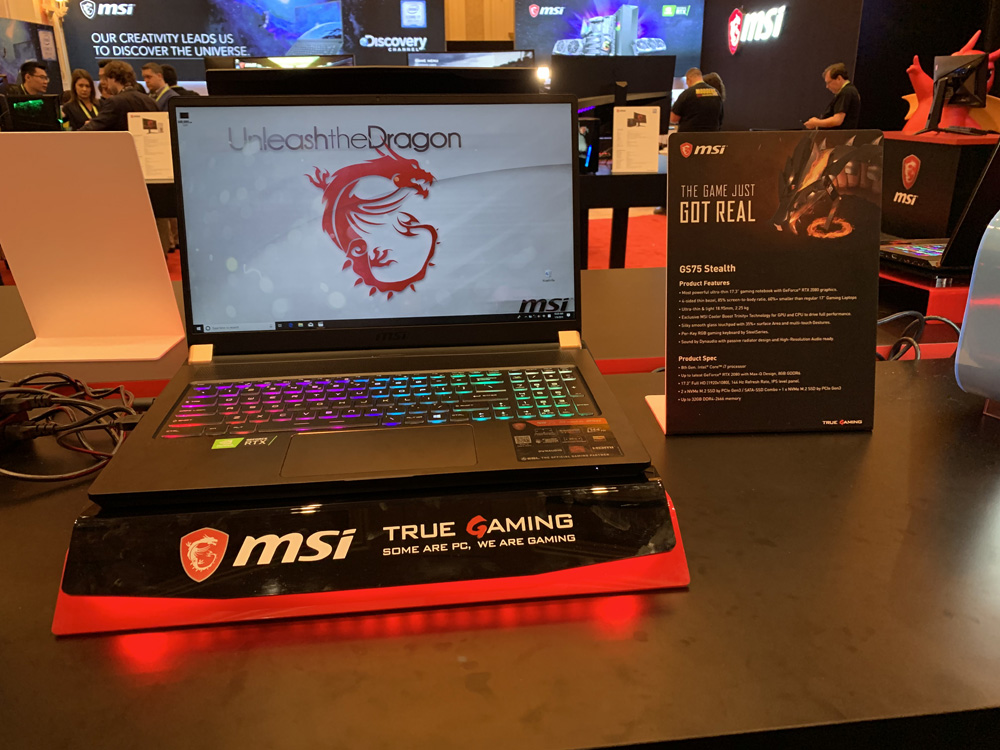 Audiophiles also have a reason to cheer. Audio-Technica bombarded the show with a number of products but most notably, ATH-ANC900BT to take on the active noise-cancellation biggies – Sony and Bose. Technics showed off SL-1200 turntable for DJs whereasCreative showcased its Super X-Fi Headphone Holography that customises and creates an audio profile for an individual for an improved audio experience.
Automobiles have had a regular presence at CES and this year was no different. Byton showed off M-ByteSUV with a new UI on a 48-inch high-resolution display while Harley-Davidson wowed the crowd with its all-electric Livewire superbike. Audi was showing an immersive in-car entertainment along with its icon car. Mercedes was attracting the crowd with its futuristic-looking Vision EQ Silver Arrow.
All said and done, this year's CES has made one thing clear. The trade show is not about just consumer electronics anymore but its a global showcase for different technologies as new and old industries fuse together.