Fujifilm has introduced their latest mid-range addition in their flagship X-series range of mirrorless cameras, which is available with a variety of kit options. The newly-designed lightweight camera addresses the need of serious enthusiasts who are looking for much more portable options which offer a superior performance.
The X-S10 features a 26.1MP X-Trans CMOS 4 sensor and a newly-developed in-body image stabilisation (IBIS) mechanism which is specifically designed for its compact body. The IBIS is approximately 30% smaller in volume and weight than the X-T4.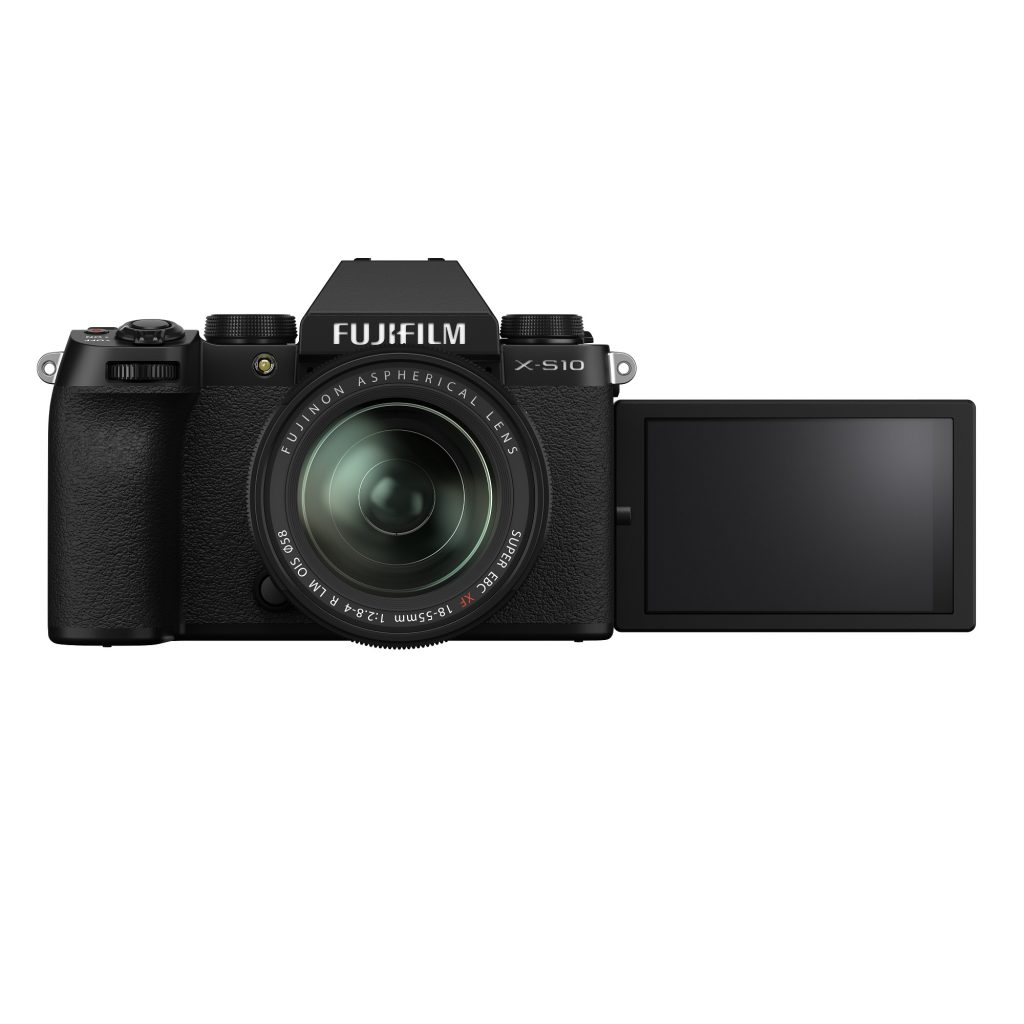 The X-S10 weighs only 450g and it delivers up to 6.0-stops of five-axis image stabilisation. The X-S10 is also the first of its kind – in the mid-range series – to employ the use of a motion sensor retention mechanism, which is a mechanical shock absorber for the shutter unit, thus ensuring the superior image quality. It also has a new cooling mechanism to enable longer recording times.
Through a large magnesium-alloy grip, the X-S10 enables users to get better stabilisation even when heavier lenses are mounted. The X-S10 achieves focus in as fast as 0.02 seconds in some cases, even in low-light conditions. Through the Face/Eye AD function, the X-S10 can deliver high-precision Tracking AF.
The X-S10 can achieve a high-speed burst shooting of 8fps through the mechanical shutter and 30fps through the electronic shutter. The LCD monitor is capable of rotating up to 180 degrees and is useful for vloggers. The viewfinder's Live View function has three boost modes available: Low Light Priority, Resolution Priority model, and Frame Rate Priority.
The X-S10 supports the recording of 4K/30p 8-bit videos on the SD card and can output a 4K/30p 10-bit video via the HDMI port. It can also record full-HD videos at 240p.
The Fujifilm X-S10 (body only) is available for a price of Rs. 99,999. It also comes with various kit lenses: Fujinon XF 18-55mm F2.8-4 (Rs. 1,34,999), the Fujinon XF16-80mm F4 (Rs. 1,49,999).