Sony's having a great year so far with their line-up of exclusives. God of War and Detroit: Become Human brought excellent single-player experiences, albeit, catering to a specific audience. Spider-Man, on the other hand, has a lot of fans — thanks to comic books, cartoons and movies. Besides, it's important to deliver a game that satisfies its fans and gamers.

Insomniac Games' iteration shows Parker in his mid-20s, as an active superhero and has progressed with a new career and his personal life.

We quite like how the game does not focus on how Peter Parker became Spider-Man, but instead, jumps right in showing us the ropes by throwing in a fight with Spider-Man's nemesis, Fisk. The first fight could prove daunting if you're not used to fast-paced action, but give it an hour or two and you'll have a first-hand understanding of what it's like to be your friendly neighbourhood superhero.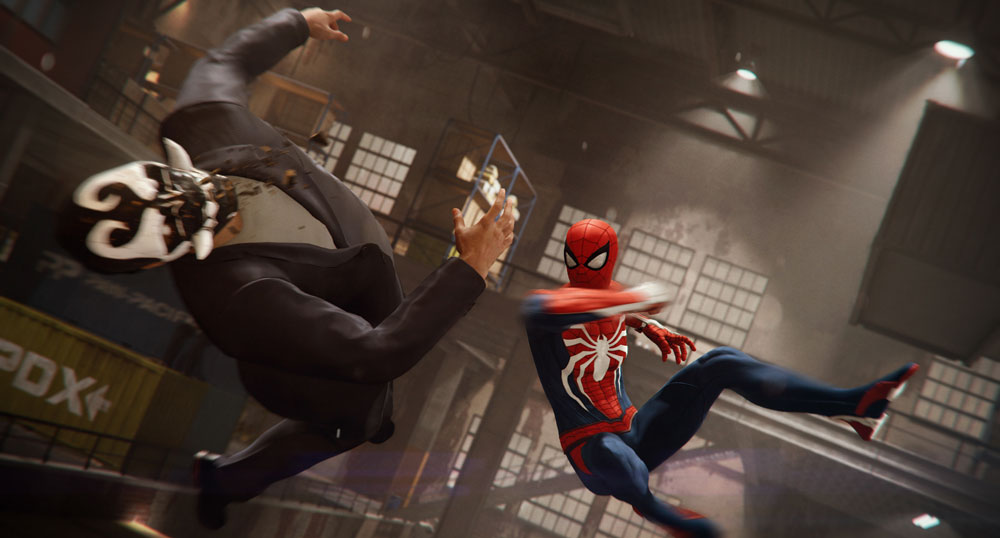 The reason behind this is Insomniac's impressive mechanics that nails Spider-Man's actions, including traversing through Spider-Man's world. Holding R2 and pushing forward, the left analog stick makes Spider-Man reach the extreme ends of the city with utmost ease. The gameplay's fast travel as well but web-swinging is so much fun.

Spider-Man is a superhero based out of New York, and the game beautifully captures the essence of the city complete with its tall, glossy skylines and bustling cityscape with that buzz of activity on the ground, if you do decide to take a walk. The crowd is reactive to spidey's actions and will respond to his presence by clicking selfies or ducking when he's swinging low to the ground. Spider-Man can also high-five random New Yorkers and earn XP in return. Citizens will also take on a Twitter-like social media to comment on politics, crime and of course, Spider-Man's actions. However, a dynamic follower count for our favourite superhero depending on his positive or negative action would have added that extra touch to the little details that make the game a realistic depiction of a modern-day setting. But, we're okay with our without it because their virtual world is lively and beautiful nonetheless.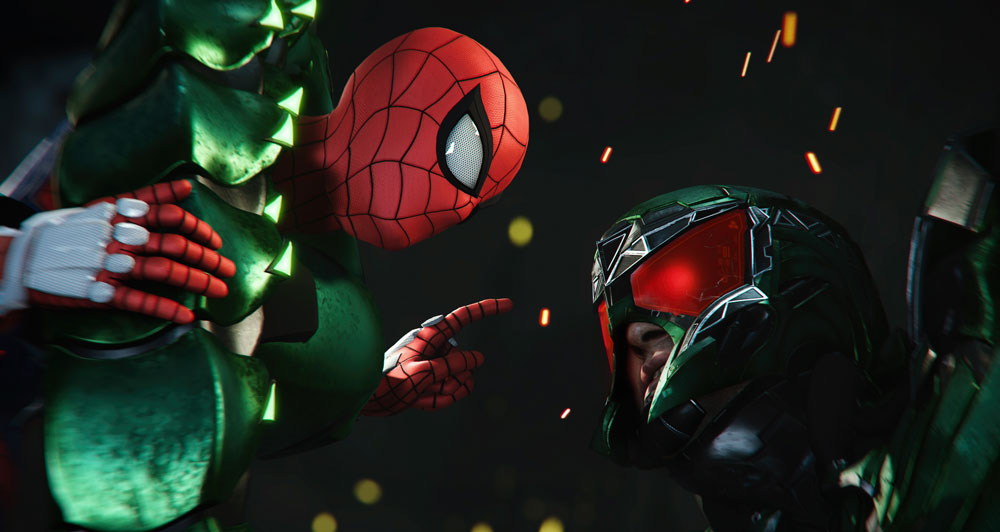 Interestingly, the time is not dynamic and changes according to the mission. The game allows you to control night and day as you progress in the story. However, that works only when you're not on any missions.

When it comes to combat, Spider-Man generally tackles multiple enemies at once, and it all depends on how good your reflexes are when it comes to dodging an incoming attack, with a quick maneuver to counter attack in the next move. The fights can overwhelm sometimes but with a combination of dodging, counter attacks, use of gadgets and swinging in the air, it's easy to best even the fiercest of enemies with some practice.

If you're a fan of Spider-Man suits, the game has plenty. Most of the suits possess a special power and the best part is that once unlocked, you can use your favourite suit with any power. Spider-Man's abilities can be upgraded as well, and making him learn new tricks allows for better prowess when handling more powerful enemies.

The 20-22 hour main story feels predictable, but it certainly keeps you hooked with its exciting gameplay and good voice acting from all characters, including the anti-Spider-Man guy, J. Jonah Jameson. That said, we experienced a few glitches but they were few and far between, which can easily be solved with a future update.

All said and done, Marvel's Spider-Man is an excellent effort by Insomniac with its simple and addictive traversal mechanics and combat.
RATING 4.5/5
WE'RE IMPRESSED Beautiful graphics, web swinging and combat
WE'D IMPROVE Random glitches
THE LAST WORD Spider-Man fan or otherwise, the game is a must buy