The Forerunner 55 is Garmin's latest addition to its portfolio of GPS smartwatches and though, it's designed for people of all skill levels, it is made especially for beginners to get things moving in their personal fitness journeys.
The smartwatch is equipped with comprehensive running modes, with an integrated GPS which tracks the distance, pace, and the location of the users. The Forerunner 55 also features advanced running features for those to up the tempo in their training. This includes: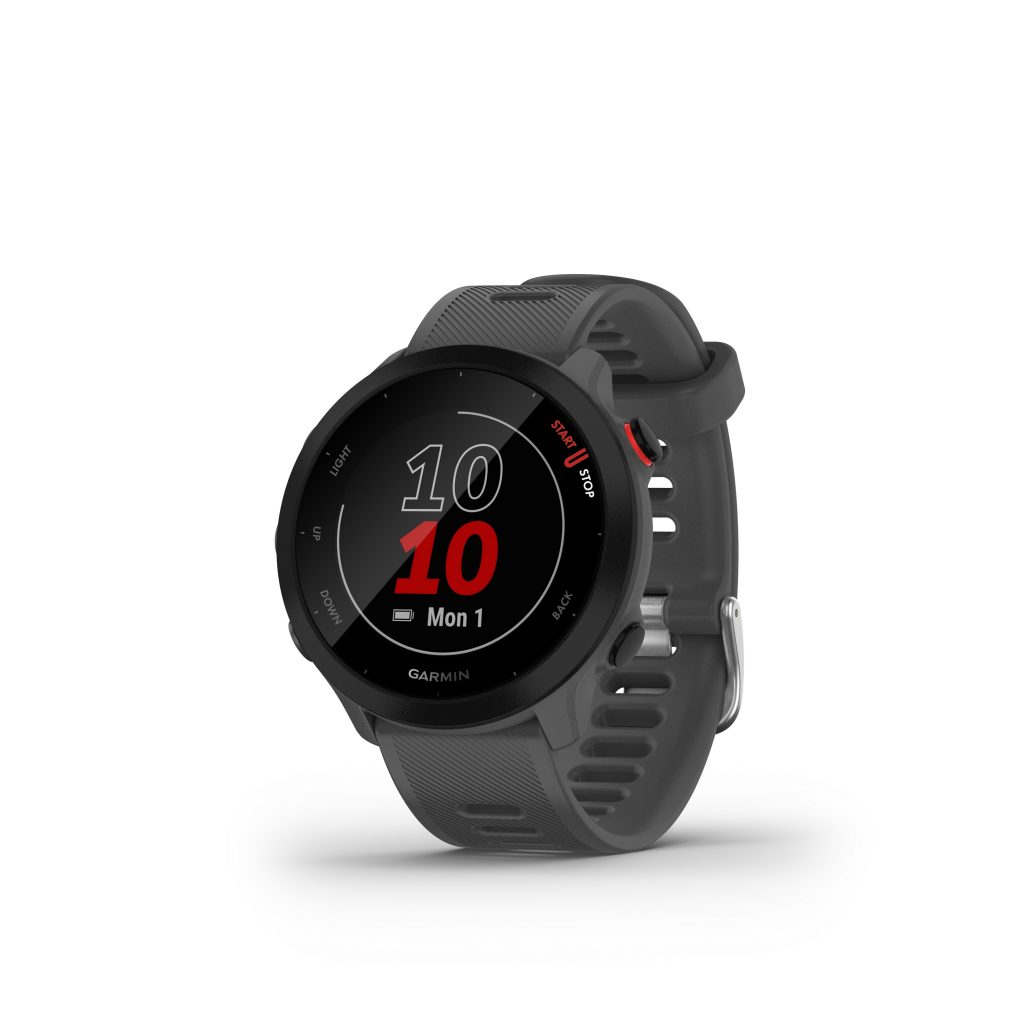 'PacePro' mode in which the smartwatch provides suitable guidance to help users tailor their efforts to a selected course or distance.
A finish time estimator which displays the estimated the user would take to complete a specific run distance.
Cadence Alerts which lets users know when they stray away from their cadence range.
Additionally, the Forerunner 55 also delivers daily tailored training tips and on-screen guidance from Garmin Coaches for running training plans. A wrist-based heartrate monitor helps in tracking the users' heartrate at all times. A 'Body Battery' energy monitor tracks energy levels and finds the best times for the users to train and to rest. Stress-levels can be tracked too for better insights.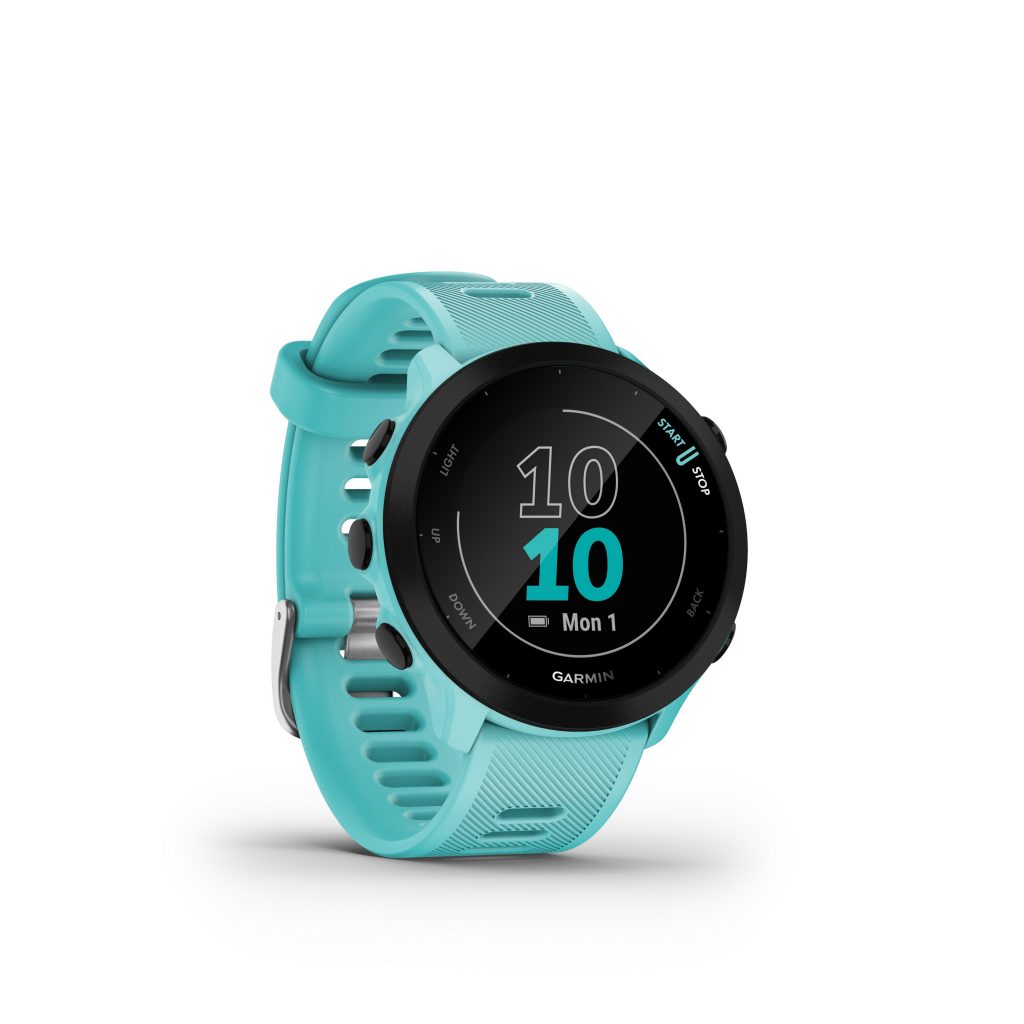 Women can also track their menstrual cycle or pregnancy-related symptoms, receive exercise and nutritional advice through the Garmin Connect App.
The Forerunner 55 also features other fitness modes for effective tracking. These include virtual running, swimming, Pilates, HIIT, and more. The smartwatch tracks the user's steps, calories, and more, throughout the day.
For safety and security, the Forerunner 55 allows users to share their location with their emergency contacts.
The Forerunner 55 is designed to be worn all day and it features a 2-week-long battery life, which works for 20 hours when on GPS mode. The all new Forerunner 55 comes in 3 exciting colours; Black, Aqua and Monterra Grey available at the price of Rs. 20,990 on Amazon, Flipkart, Tata CLiQ, Synergizer, and Garmin Brand stores.
For more information, please visit this page.