GoPro has announced their new camera – the Hero9 Black – which is going to be available in India from late October this year. The Hero9 Black offers some serious upgrade over its predecessor and packs in new features, making it a favourable companion for travellers, athletes and others.
The GoPro Hero9 features a new image sensor which is capable of capturing 20MP RAW photographs and shooting 5K videos at 30fps. Additionally, the Hero9 can shoot 4K videos at 60fps, 2.7K videos at 120fps, 1440p at 120fps, and 1080p videos at a whopping 240fps. This is nothing short of exciting and the Hero9 is more than well-equipped to produce imagery and videos which can bring out the best from great display screens to create some stunning visuals. The Hero9 Blacks capabilities are enhanced through features and modes like SuperPhoto, HRD Night lapse video, HindSight, LiveBurst, Scheduled and Duration Capture.
The Hero9 Black also features a new 1.4" front-facing colour display with live preview and status modes. The rear touch display is larger, measuring at about 2.27" and with touch zoom. GoPro also claims that the Hero9 Black is bolstered with improved cold-weather performance and in general, the Hero9 Black provides 30% more battery life than the Hero8 Black, originally estimated to be to up to 1 hour if used continuously. Thus, users would still prefer to carry an extra pair of batteries or a power bank, if the desired usage is more.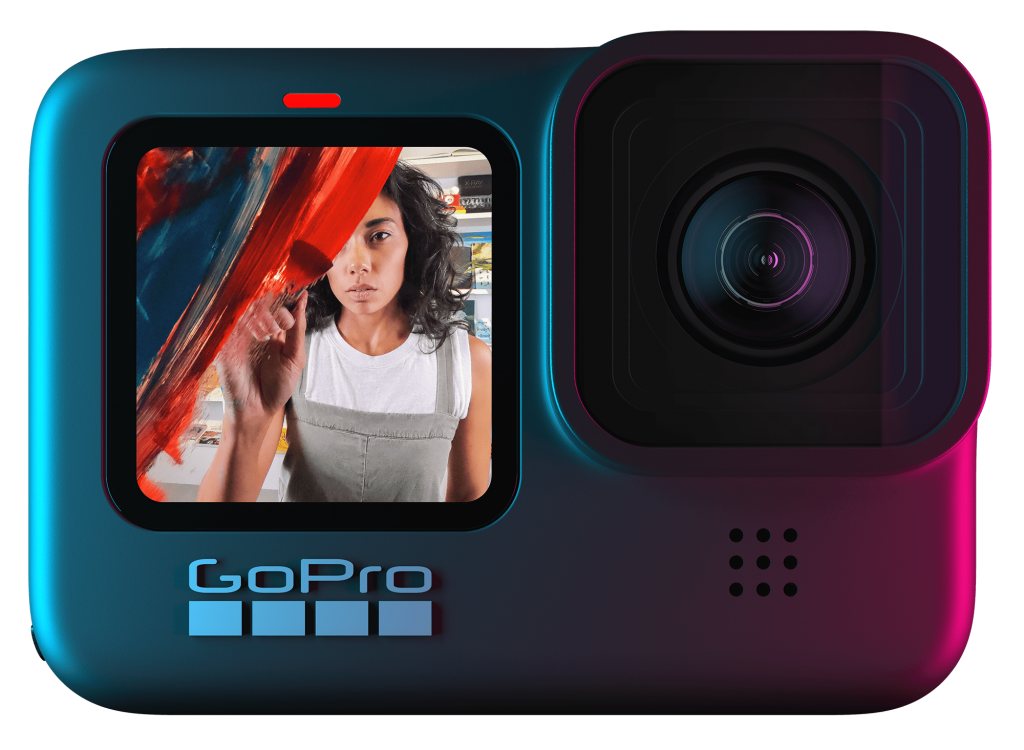 This new action camera also has some next-generation features such as HyperSmooth3.0 video stabilization with in-camera horizon levelling, 1080p Webcam mode and Live Streaming, TimeWarp 3.0 with 'Real Speed' and 'Half Speed'. Impressively, the Hero9 Black is also capable of being voice controlled, through 14 commands that can be said in 11 different languages with multiple accents.
The Hero9 Black has exceptional audio quality through 3 microphones which are bolstered through advanced noise reduction, a larger speaker, and through stereo and RAW audio capture.
Being waterproof until a depth of 33ft, the Hero9 Black's capabilities can be scaled through new mods like the Max Lens Mod (Rs. 10,500 – which 'brings unbreakable Max HyperSmooth video stabilization and low-distortion, ultra-wide Max SuperView to HERO9 Black at up to 2.7K60 resolution), Light Mod, Display Mod, and Media Mod.
The GoPro Hero9 Black will be available for Rs. 49,500 and it comes with a travel case which is compatible with additional mounts and accessories.
For more information, please visit this page.