iGear, an Indian gadgets and smartphone accessories brand, has launched SenseLED which is yet another innovative product in their portfolio. The SenseLED is a unique night lamp which offers different colours, is easy on the eye, and is gesture-controlled, among other features.
The SenseLED is a 5W ambient lamp that is equipped with a motion sensor, and is measures no larger than a "kid's lunchbox". The SenseLED's touchless operations can produce 9 different colour variants of light, and also offers options to adjust the brightness of the light. Additionally, the SenseLED is also integrated with a 1500mAh Lithium-ion battery that can last up to 12 hours on a single charge or up to 350 hours on standby. The battery is rechargeable through a standard USB smartphone charger.
The SenseLED features a very simple design and is built using Acrylonitrile Butadiene Styrene, which is 'strong, rugged, and eco-friendly'. The small and simple design means the SenseLED is highly portable.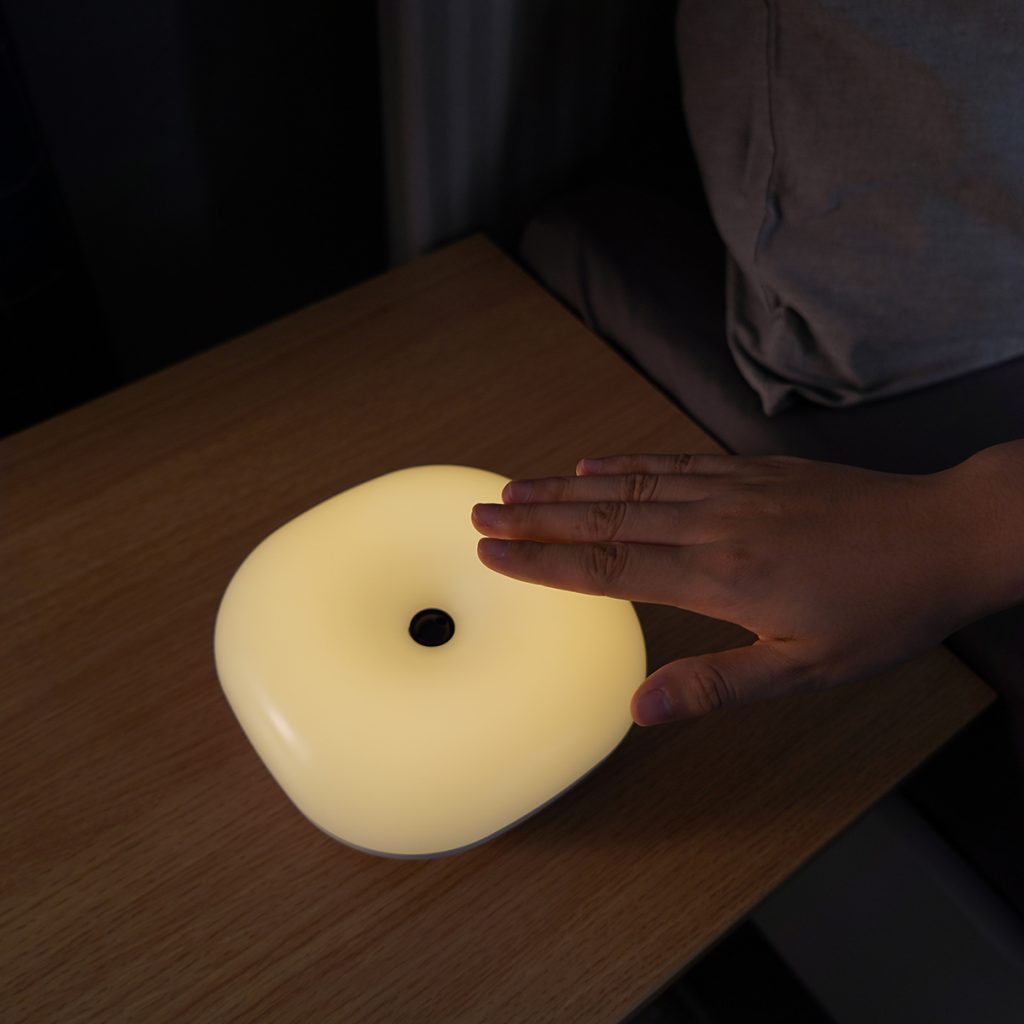 Operating the SenseLED is very simple. Users just have to wave their hand a few inches over the lamp. There are no buttons. Users need to simply wave to change colours or hold to adjust brightness. There is also an 'automatic colour-cycling mode'. iGear states that 'the in-built LEDs are designed to produce a soothing dim illumination for sleeping or an increased brightness good enough for reading at night'. The SenseLED has a range of ways it can be utilised, from one's study table, to the bedside, to being a moody light for occasions too.
"The iGear SenseLED is a superb and affordable ambient lighting solution for every household it's a great accessory for the bedroom, living area, study area and kids' rooms. Integrated with today's modern technology for gesture control and motion sensing, the SenseLED is a must-have accessory for every home", said Neha Sharma, co-founder, iGear.
The SenseLED is available in white colour (exterior) and is priced at Rs. 1,950. It is available on Flipkart and Amazon. For more information, please visit this page.