The new E9450 Dual Band WiFi 6 router is Linksys's latest addition to its E-series, through which, the network-solutions-providing giant ensures users with faster data transfers, increased capacity, better connectivity performance, and upgraded power efficiency.
The E9450 router is enhanced with the latest OFDMA and MU-MIMO in WiFi 6 technology, which is designed and integrated for providing full-strength signals within the confines of one or two bedroom homes, with a signal coverage of around 2500 square feet.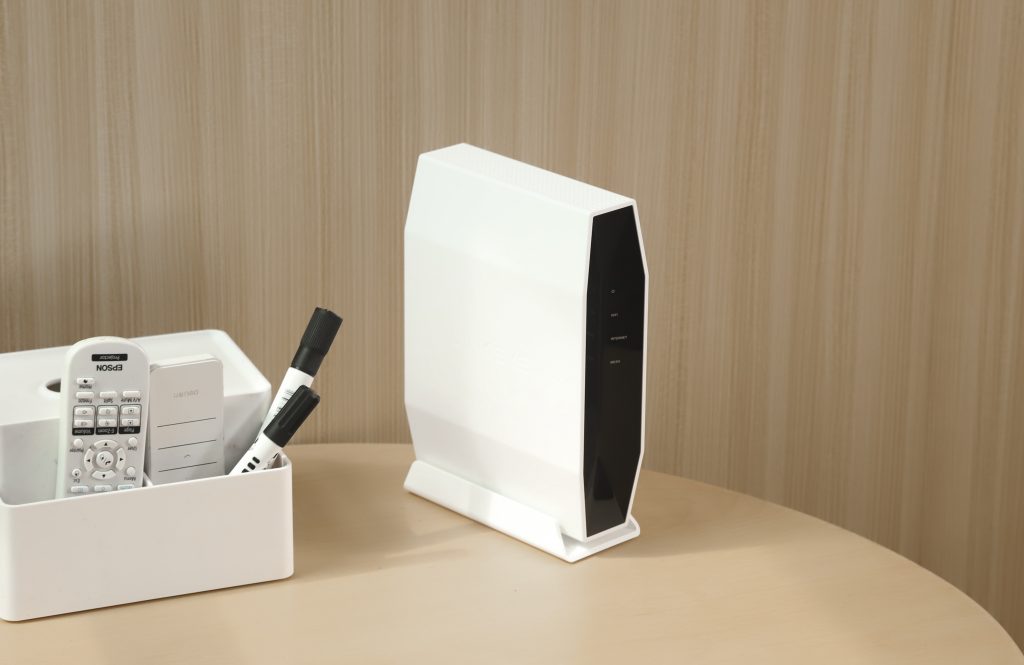 The E9450 provides speeds of up to 5.4 Gbps, and can also support up to 40 devices which are all competing for the same bandwidth. The router is capable of managing multiple connections effectively and providing enough to each so that 8K video streaming, gaming, and the use of other heavy applications is uninterrupted and continuous.
Powered by a 1.5GHz tri-core processor that supports multiple, simultaneous activities across wired and wireless interfaces, the E9450 also provides a 160MHz channel support for faster streaming. The E9450 has 4×4 WiFi 5GHz radios with Downlink/Uplink MU-MIMO which allows downloads and uploads on 4 devices simultaneously.
Up to 7X more battery life can be harnessed through the Target Wake Time (TWT) that reduces network interface, allowing users' devices to remain in sleep mode for a longer duration. Additionally, the E9450 router is also backward compatible so that users can experience the fastest speeds with all existing WiFi enabled devices from smartphones, tablets, laptops, smart home devices and more.
Users can expand their home networks by adding more nodes to the network, owing to the E9450's EasyMesh technology.  Along with providing WPA2 and WPA3 Personal security, the E9450 houses one USB 3.0 port, 4 LAN Gigabit Ethernet ports, and 1 WAN Gigabit Ethernet port. Here are some features of the E9450: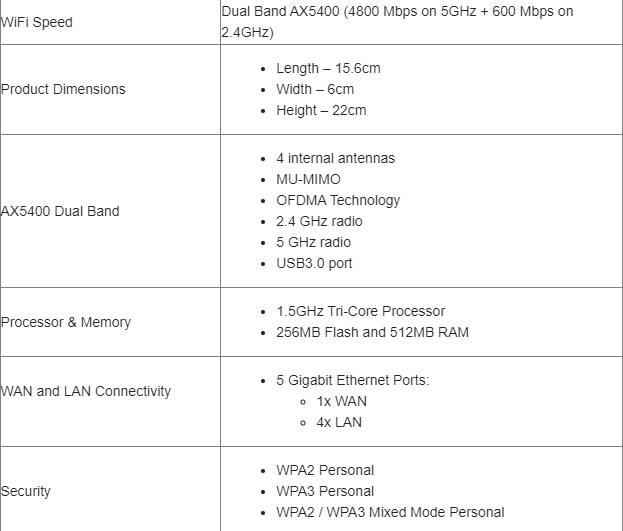 Pricing & Availability

The Linksys Dual-Band AX5400 WiFi 6 EasyMesh™ Router E9450, provides best coverage for 1 to 2-bedroom homes, retails at SRP INR14,999.

The two pack version of the product, E9452 is also available at an introductory price of SRP INR 28,999, and provide good WiFi 6 coverage for 2 to 3-bedroom homes. For more information, please visit this page.