Miles Morales makes an exciting case for another Spider-Man
From Rs. 3,999; PS4, PS5
"With great power comes great responsibility" were the famous words of Uncle Ben to Peter Parker, aka the original Spider-Man who stays committed to the words by fighting crimes in New York City. However, the battle with Rhino at the start of the latest Spider-Man adventure and the fact that there's Miles Morales, the new Spider-Man, Parker gives himself a well-deserved break as he jets off to Europe with his girlfriend, Mary Jane Watson. Even a superhero needs his downtime, but this transfer of responsibility of protecting New York from a seasoned hero to a teenager feels like the training wheels are taken off for Morales and he is competing in a city-wide race with champions.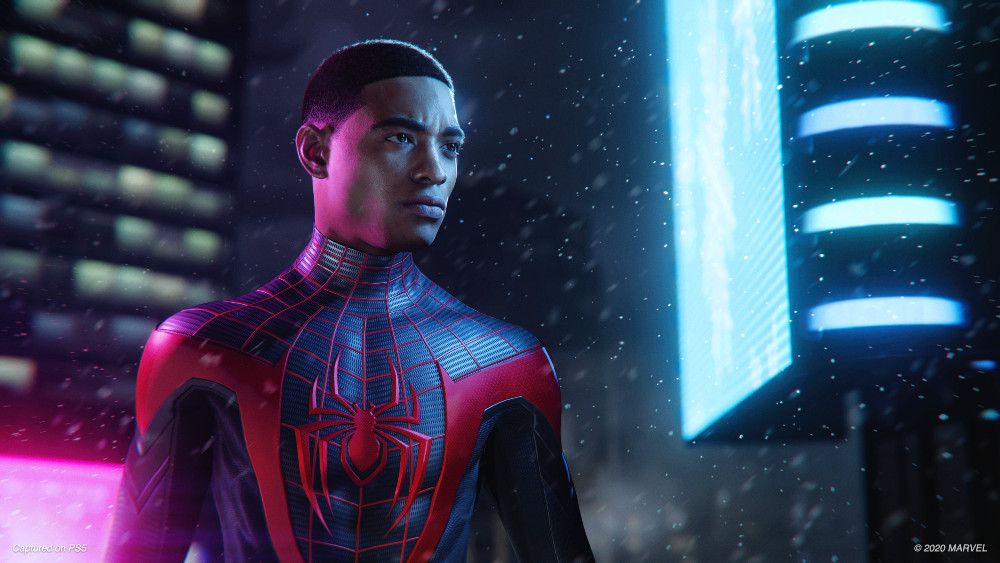 This is how Morales feels too, which the first few missions depict. He's constantly trying to match his role model, only to be reminded that he needs to create his distinct Spider-Man identity and Marvel's Spider-Man: Miles Morales does it beautifully. As you progress through the story, Miles gets comfortable being recognised as the new Spider-Man and his ego gets a big boost when an NPC after one of the missions calls him the "Harlem's Spider-Man".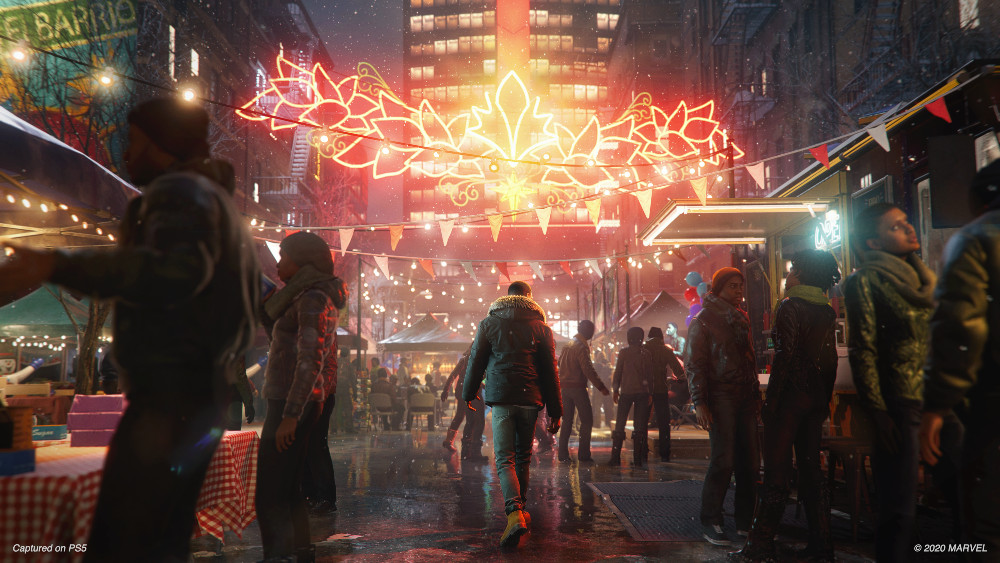 Although major plot events in both the Spider-Man games are interconnected, Spider-Man: Miles Morales branches out to keep the game focused in and around Harlem. A new company called Roxxon has arrived in town with a new form of energy that is cleaner and safer, but we know how tall claims turn out to be, right? It's the same here, and between finding the actual truth about Roxxon's new energy claims, saving fellow citizens and fighting a new supervillain, Tinkerer, the story is more or less predictable. There aren't any twists that will keep you at the edge of the seat but still good enough to keep you engrossed with its fast-paced action. The campaign lasts around 6-7 hours of web-slinging action or a little more if you are a completionist who takes off the time to finish the side missions like saving a cat or gas explosions, to name a few. The thing I like about Marvel's Spider-Man: Miles Morales is how it introduces new things to do on the map. There are collectibles, thug crimes to fight and other challenges, all laid out on the unlocked map. There's a lot to explore and find some easter eggs, which is best to experience yourself instead of spoiling it here.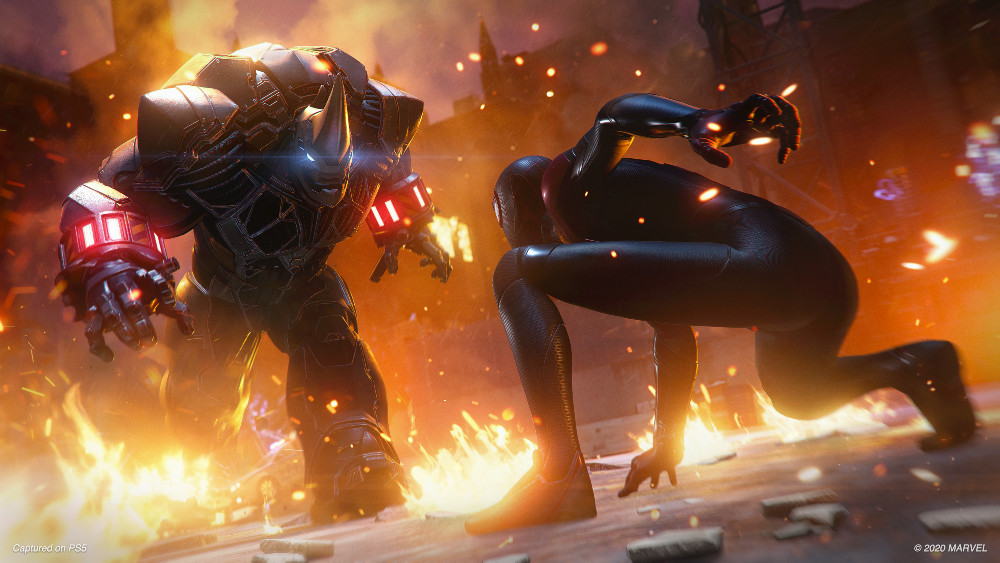 Insomniac nailed the first Spider-Man game with impressive traversal mechanics, and Miles Morales matches up to it. You can see the lack of fluidity when Miles slings across the city because of his inexperience but makes up for his visually impressive air tricks and confident jumps from rooftops. Players can fast-travel to locations, but frankly, it's faster and easier to sling around the city from one skyscraper to another. Also, a great way to enjoy the breathtaking views.
Speaking of views, the city looks beautiful as it did in the original Spider-Man, but the major difference is the time at which the events in the new game takes place. The game is set around Christmas and you see the shimmering lights to snow-filled streets, making the city of New York a visual treat during winters, irrespective if you are playing on a PS4 or a PS5. However, if you play it on the PS5, you will be able to take better advantage of features like ray tracing, DualSense haptics and more.
Another thing that separates this game from the previous is combat. While the buttons are the same for basic attacks and dodge, Miles Morales' distinctiveness comes from the fact that he's got two special powers up his sleeve. First is the Venom Punch that Miles uses to apply lethal force in an intense fight or use the invisibility power when needed to act discreetly. This balance of aggression or handling things delicately gives players the freedom to approach an enemy, however, they want, even if it is for a limited time.
The incredibly detailed Spider-Man suits are not as expansive as the first game, but the selection is still pretty solid that can be unlocked via missions or purchased with the points you collect throughout the game. Many suits come with an added advantage, which can be customised with visor and suit mods to make them more useful during a fight.
Marvel's Spider-Man: Miles Morales is yet another feather in Insomniac's cap that feels like an apt introduction to the new Spider-Man. Although I would have liked the game to be a little longer, this game delivers on a few things one looks for – a good story, gameplay mechanics and visuals.
RATING 4/5
WE'RE IMPRESSED Visuals, combat
WE'D IMPROVE Story length
THE LAST WORD Marvel's Spider-Man: Miles Morales expands the Spider-Verse with a short but good story, great graphics and gameplay.