Featuring cutting edge hardware and the latest Nvidia GeForce RTX GPUs, the new range of MSI laptops – announced by MSI through their virtually-hosted event 'MSIology' – are launched to, once again, influence the rapidly-evolving gaming environment.
To kick off the new year in style, MSI have geared u the GE, GS, GP, and GF series laptops with brand new additions which strive to offer users a cinematic gaming experience. More so, the new line-up of laptops supports Wi-Fi 6E, by being capable of operating in the 6GHz band. MSI also revealed that their unique MSI Creator Centre will collaborate with Microsoft Azure Cloud in order to 'calculate user scenarios and optimize the system using AI for handling complex engineering tasks'. MSI have launched the following laptops:
MSI GE76 Raider Dragon Edition Tiamat – MSI's flagship offering, this laptop does truly symbolize 'infinite power'. With a 'Mystic Light', this laptop is equipped with the latest Intel Core i9 processors and the Nvidia GeForce RTX 3080 graphics. It also comes with the MSI Cooler Blast which consists of 6 heat pipes and 2 fans, so that there are no overheating issues.
MSI GS66 Stealth: Marketed as a 'perfect camouflage for business professionals who want to conceal their inner gamer' the GS66 Stealth features the award-winning 'Sharper in Core Black premium design and the latest GeForce RTX 30 series, which, in turn, features ray tracing and the ability to push beyond 60fps to provide ultra-smooth gaming experiences. With Intel's latest 8-core processors, the GS66 Stealth also comes with the Cooler Boost Trinity+ system and a 15.6" UHD 300Hz IPS display, which also supports True Color 3.0.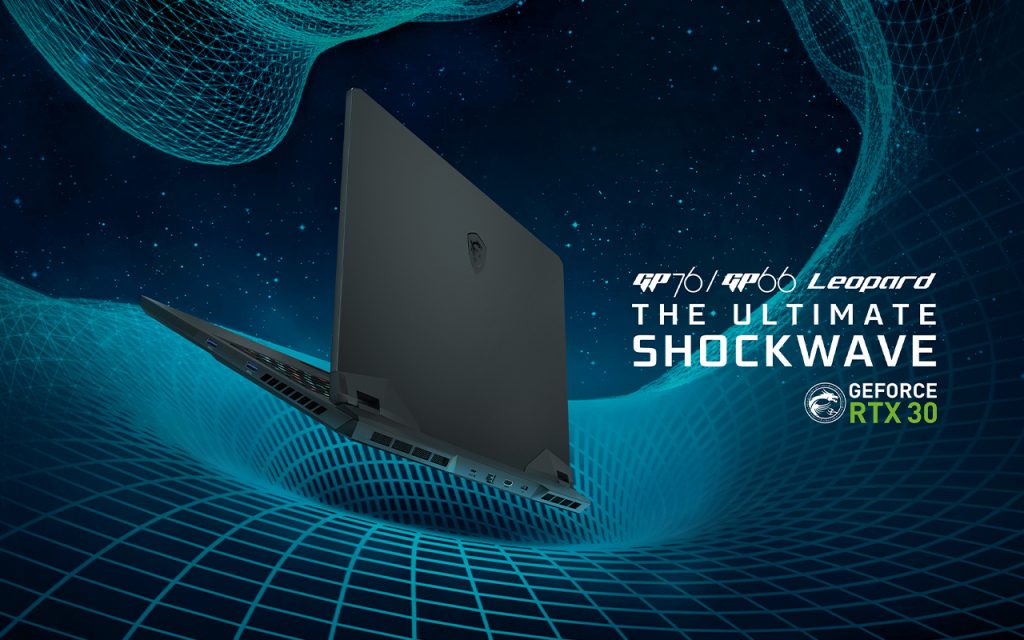 MSI GP66 & GP76 Leopard: With a new chassis and the latest Core i7 processors, both these laptops can be equipped with up to GeFroce RTX 3080 GPUs. Their displays also support 8K, making room for the finest details which is highly-desirable for complex engineering and design projects.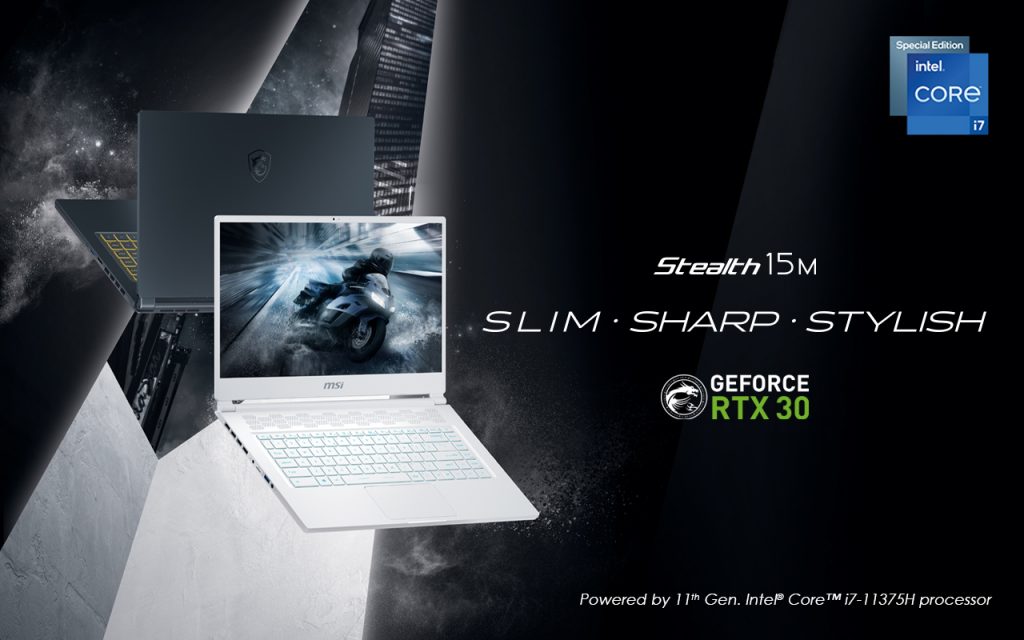 MSI Stealth 15M – is the "world's thinnest 15" gaming laptop", which weighs only 1.7kg and is powered by the 11th-Gen Intel H Series processors and the RTX 30-series GPU. The laptop is also, impressively, just 16.15mm in thickness.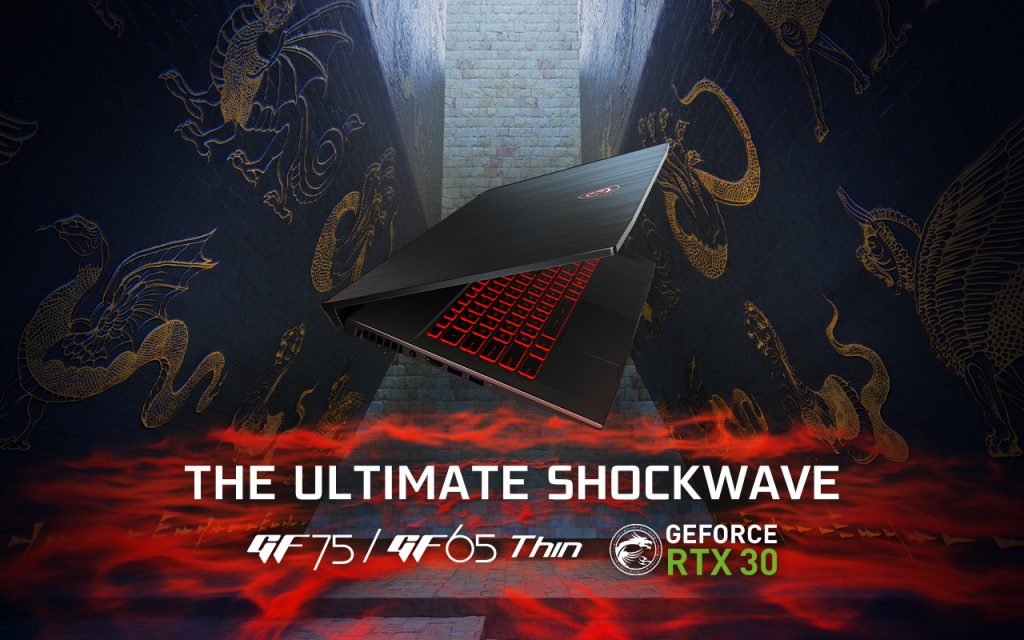 MSI GF75 and 65 Thin series: Designed for gamers 'and those looking for mainstream options', these thin, light, and sleek gaming laptops not only feature the GeForce RTX 30 Series GPUs but also the latest Intel Core i7 processors and 144Hz IPS-level displays.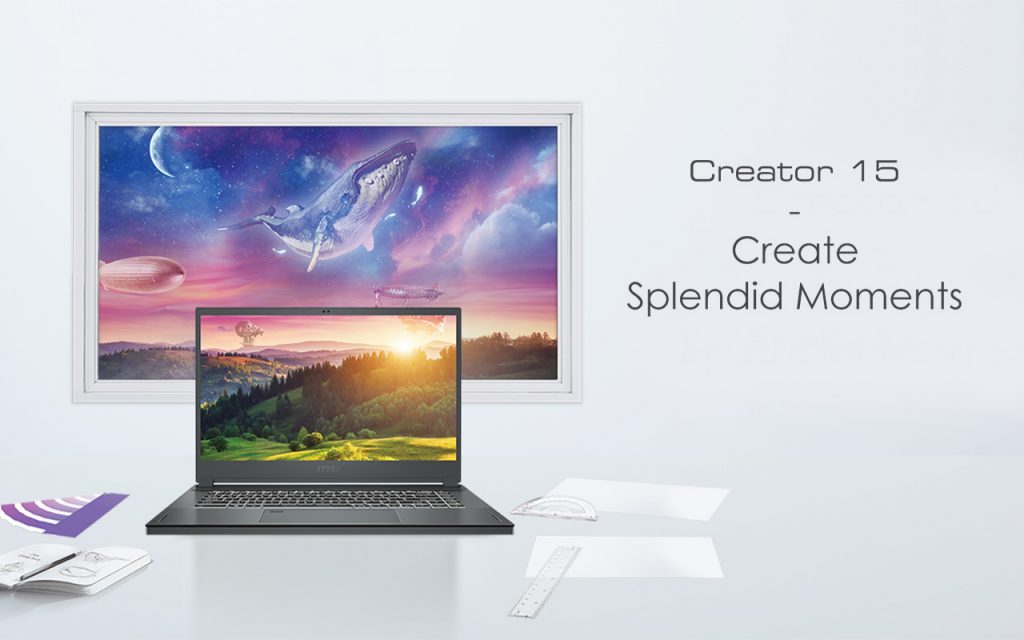 MSI Creator 15 – This laptop, designed for today's creators, features an individually calibrated 4K True Pixel Panel which is verified by Calman and a 100% AdobeRGB color gamut. This laptop is equipped with the RTX 30 series GPUs which are responsible for faster rendering times for animations and videos. It also boasts of the 99.9Wh battery capacity.
These laptops are available for sale and for more information, please visit this page.