Nokia is back in the game with four new phones in the entry-level and value market, with two of them – namely, Nokia 125 and Nokia 150 – being feature phones and the other two – the Nokia C3 and Nokia 5.3 – being affordable smartphones.
The Nokia C3 features a 5.99" HD+ screen with adaptable brightness. It runs on Android 10 and is powered by an octa-core processor. It consists of an 8MP rear camera and an LED flash which is capable of capturing HDR photographs and Full HD videos. Along with a 5MP front camera, the Nokia C3 also has a fingerprint sensor. The C3 comes in two RAM/ROM variants: the 2GB/16GB and the 3GB/32GB for Rs. 7,499 and Rs. 8,999 respectively.
The Dual-Sim Nokia 5.3 is a feature rich smartphone which comes with a 6.55" and is powered by the Qualcomm Snapdragon 665 processor. Along with a 4000mAh battery, the Nokia 5.3 also features a rear quad-cam setup – which consists of a 13MP main camera – and a 'powerful AI imaging' tech that enhances the user's photography experience. The Nokia 5.3 runs on Android 10 and guarantees software updates for the next two years, thus enabling users to upgrade to Android 11 which is scheduled to be out soon. The Nokia 5.3 offers 64GB of storage and is available in 4GB and 6GB RAM variants which cost Rs. 13,999 and Rs. 15,499 respectively.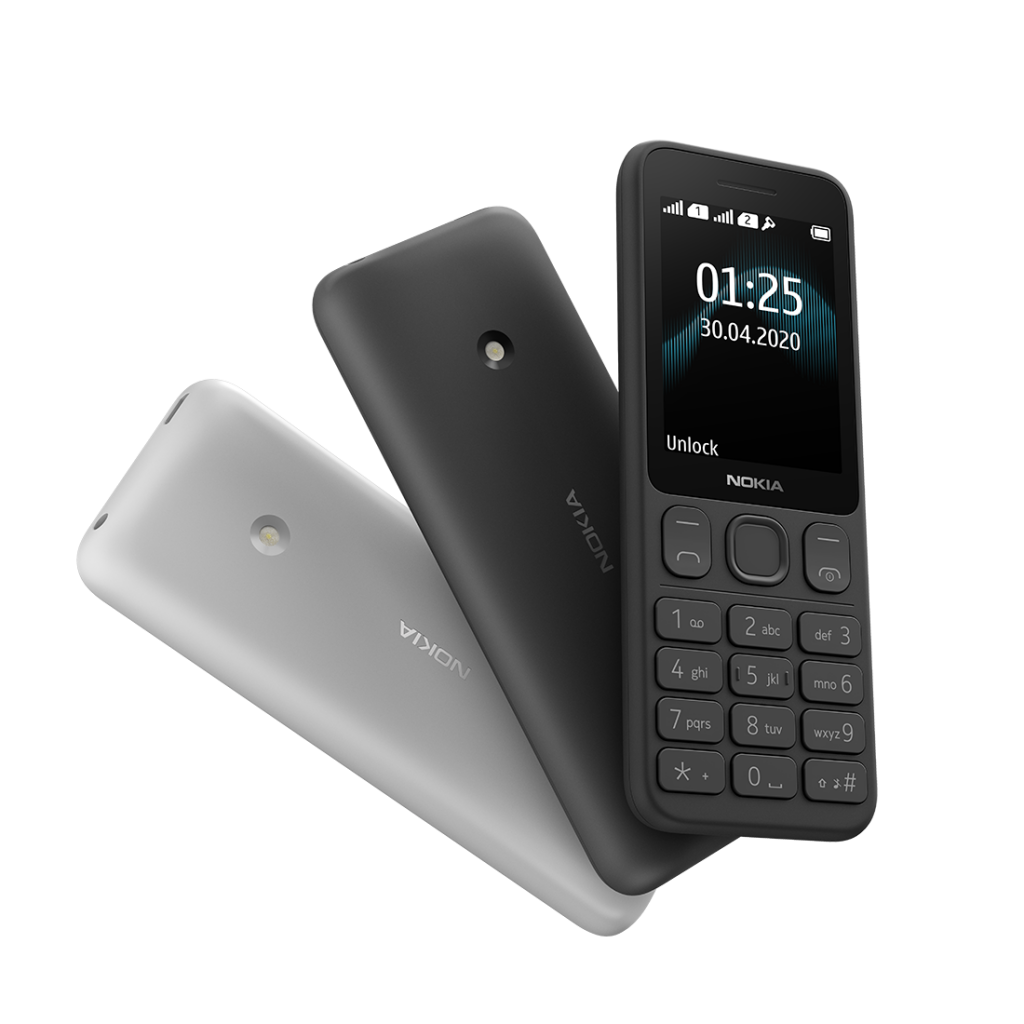 The Nokia 125 is a feature phone which takes us back in time. It has a 2.4" screen and users can be assured of the phone's never-ending battery life – which is a well-known trait among Nokia's feature phones. Users can play classic games like Snake and listen to FM Radio, and can store up to 2000 contacts and 500 messages on the phone. The ergonomic design, with bigger buttons, does come in handy. The Nokia 125 is priced at Rs. 1,999
The Nokia 150 offers a little more than the Nokia 125, with features such as an MP3 player and 32GB of expandable storage. It is also equipped with a VGA camera and flash, along with a file-sharing capability through Bluetooth. Like the Nokia 125, users can play games like Snake on the 2.4" screen and it is supported by a long battery life. We all know that Nokia feature phones are also known for their durability and sturdiness and Nokia 150 doesn't disappoint. The Nokia 150 costs Rs. 2,299.
The Nokia 125 and Nokia 150 are available for purchase while the Nokia C3 and the Nokia 5.3 will be available from September 17th and September 1st, respectively.