With the increasing prominence of cloud gaming on the desktop, now.gg has now launched their mobile platform-as-a-service (PaaS) which strives to change the 'reach, potential, and business model for game developers' through the ease of access.
Now.gg –which is headquartered in Silicon Valley and shares a parent company with game.tv — claims that game developers can deliver the same graphics, performance, and interactive play regardless of the users' smartphone device, OS, or the region they're in. Through now.gg's cloud platform, users can even play the games of third-party apps like Snapchat and Discord without leaving the platform. Game developers like Perfect World, Lilith Games, and PerBlue have already adopted now.gg's PaaS.
Now.gg's integration with digital payment channels allows users to make in-app purchases through these channels which are linked to the cloud – like digital wallets, cryptocurrency, or game top-ups. Arm-based server processors like nowCloudOS enable now.gg to deliver an improved gaming experience for Android users. With Arm-native Android or iOS games from AWS Graviton2-powered instances, 'publishers avoid architecture incompatibility issues, resulting in a seamless end-to-end developer experience. Such instances deliver 40 percent better performance per dollar compared to comparable current generation x86 instances, which can both reduce developer hosting costs and allow them to serve more customers per instance'.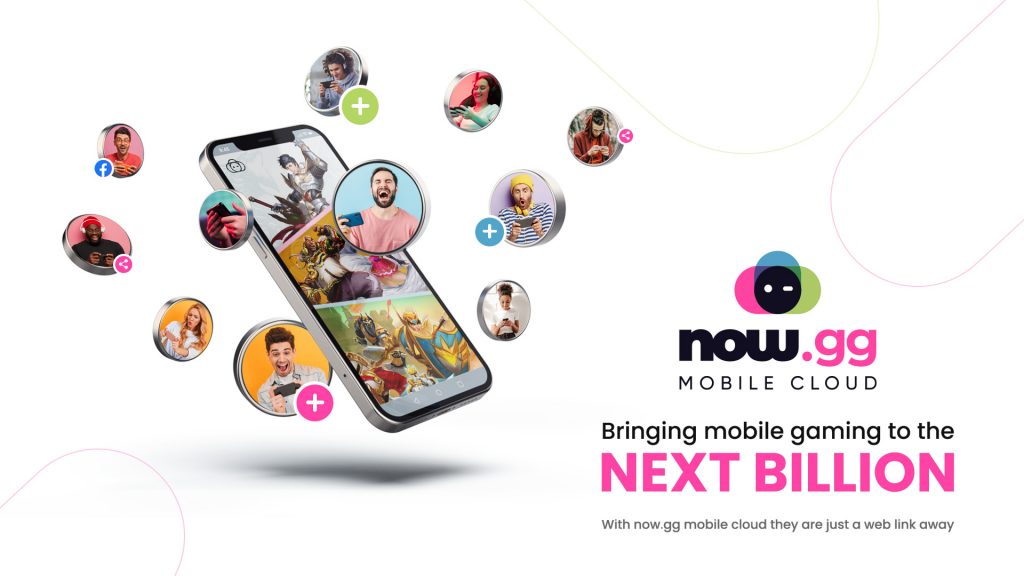 With these server processors as a powerful proponent, the now.gg platform adheres and adapts to the characteristics of the endpoint, bandwidth, and latency constraints to improve the games performance on the cloud. Game developers across the world simply need to host their game on the now.gg cloud and publish the link on their websites to bring global access to their games.
"now.gg empowers mobile game developers to acquire an entire spectrum of new users that would otherwise have been constrained by device and app store specs," said Rosen Sharma, now.gg CEO. "The mobile cloud democratizes access to mobile gaming by removing all friction and device requirements from experiencing a new game. This unleashes an unprecedented new era of possibilities for game developers to acquire the next billion mobile gamers. The next generation of mobile gaming is here."
"now.gg has built a platform that leverages the global scale of AWS to provide a valuable business model to game developers worldwide. We see this as one of the most exciting use cases of our ARM servers on Amazon Elastic Compute Cloud (Amazon EC2)," said Johan Broman, EMEA Gaming Solutions, AWS. "By leveraging the mobile cloud from now.gg, and AWS Graviton2 instances, game developers can run mobile games natively, encode the rendered graphics and stream the games directly to a mobile device. This allows game developers to provide a consistent gaming experience for all mobile devices and a much more enjoyable and seamless process for the gamers."
Some notable games on the now.gg platform include:
Disney Heroes: Battle Mode
Shop Titans
Huawu
Raid Shadow Legends
Moon Forest: RPG
Pixel Starships
Rock N' Cash Casino Slots
AFK Arena
Magic Vegas Casino: Slots Machine
"One of the biggest challenges game developers face is appealing to their existing community, expanding their reach, and providing an excellent experience. now.gg revolutionizes gaming by uniquely solving for user acquisition, game shareability and monetization. Regardless of device or location, gamers can now instantly access any game with a frictionless gaming experience, which is an entirely new and exciting concept. In our pilot with the technology, we saw a significant uptick in both acquisition and retention," said Bai Xue, producer at Perfect World, a game developer known for Perfect World Mobile.