Gaming monitor with an entertainment card up its sleeve
Rs. 34,220, benq.co.in
Gaming monitors are available at varying price points, but if you are willing to part with the kind of money BenQ is asking, you'd want something immersive, right? Well, that's the thing about EX2780Q. It's a gaming monitor that offers good quality visuals and audio for an improved immersive experience that not only appeals to gamers but users who watch a lot of multimedia content.
EX2780Q's design means business. It doesn't try to attract anyone with flashy RGBs but keeps it minimal and classy. The large display and thin bezels on the three sides do the talking while a thick bezel at the bottom houses an ambient sensor and two speakers. The easy-to-attach metallic brown stand matches the monitor's colour tone and features space in between that lets you keep things like the monitor's remote control in between. The compact remote control allows controlling OSD settings, change input, volume without having to touch or fiddle with the buttons on the monitor. However, if you still prefer, there are buttons at the back with a 5-key navigator. There's a volume wheel at the bottom of the left-hand side. In terms of connectivity, everything's hidden at the back with two HDMI 2.0 ports, DisplayPort 1.4, USB Type-C and a 3.5mm audio jack. Overall, we like the design except for the part that the EX2780Q only tilts and does not allow any height adjustment or swivel.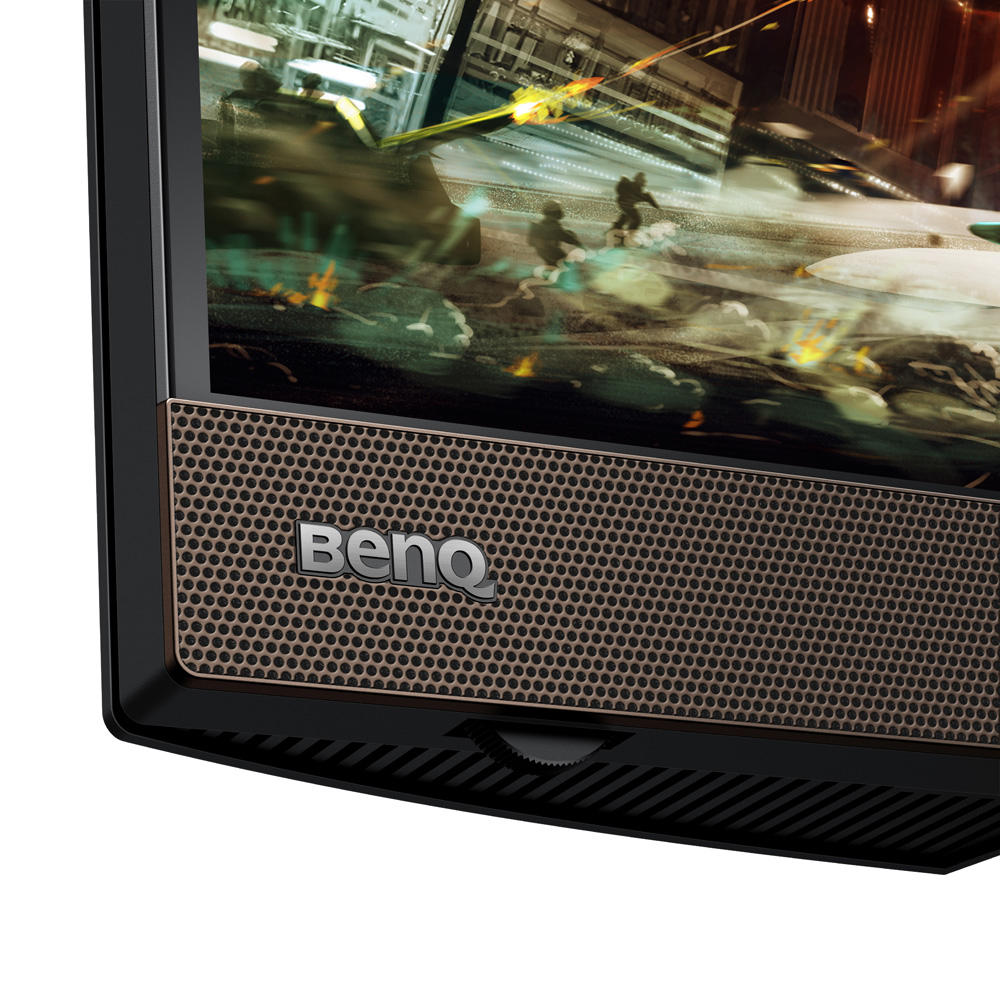 When it comes to visuals, the EX2780Q does not disappoint. The 27-inch IPS panel supports QHD resolution (2560×1440) with a pixel density of 109ppi. The result is good viewing angles and crisp looking text. The colour reproduction is great with 95% of DCI-P3 colour space support and decent contrast. The high 144Hz refresh rate ensures smooth gaming along with FreeSync Premium support for tear-free gaming experience. The monitor also comes with features like black equalizer that expose the shadows and colour vibrance to give an edge during gaming.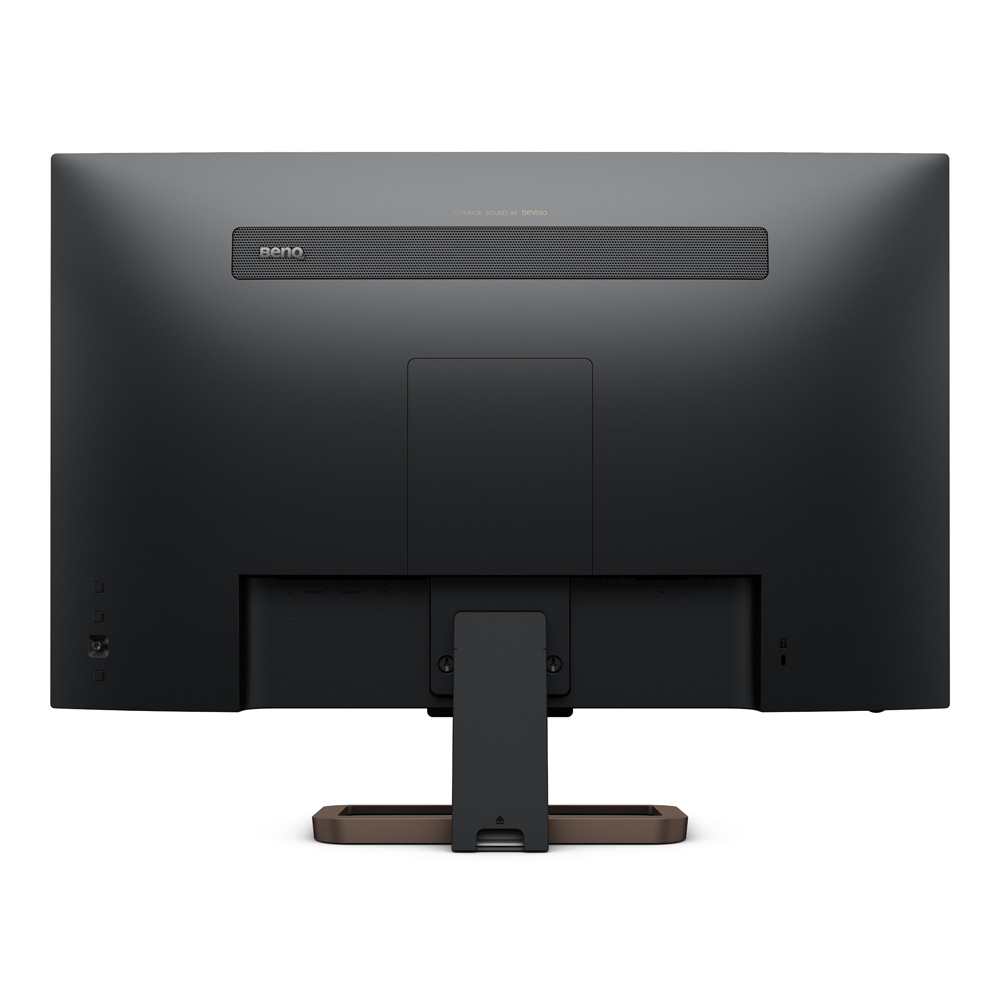 The monitor features BenQ's proprietary HDR implementation – HDRi that delivers three different HDR results, depending on the mode you choose. Display HDR delivers standard HDR10 output while the Game HDRi focuses on brightening up the dark areas, and Cinema HDRi improves colour saturation. The screen is certified with DisplayHDR 400, which is not great but not bad either considering it's crossing the minimum threshold for HDR.
Audio in monitors is always an afterthought, but the EX2780Q is an exception. Powered by treVolo's 2.1-channel audio, the front hosts two 2W speakers while a 5W sub-woofer is at the back. The audio isn't loud enough to fill up a room but scores high on clarity and one of the best you'll hear on a monitor.

RATING 4/5
WE'RE IMPRESSED Performance, audio
WE'D IMPROVE No height adjustment or swivel
THE LAST WORD The EX2780Q promises to deliver an immersive experience, and it does with a combination of good audio and video performance.