The Corsair HS70 SE bucks the latest RGB trend that you often find with gaming peripherals and accessories. It's all black exterior, mesh outer grille and accent stitched headband makes it look simple yet stand out from the snazzy looking competitive devices.
The headphones are durable and ergonomically designed, thanks to the metal construction and aluminium yoke, and comfortable memory foam earpads. The HS70 SE boasts on-ear volume controls as well as microUSB and detachable mic ports. We like the no-frills design but if we were to nitpick, we don't like how the mic port cover is not attached to the headphone, making it very easy to lose.
The Corsair HS70 SE is a wireless headphone but unlike regular Bluetooth headphones, it can only talk to the bundled transmitter. In short, if you are looking for a pair of cans that works with flawlessly with PC, consoles and smartphones, you'll have to look elsewhere. However, that said, using the HS70 SE with the wireless transmitter is fast and easy as the device comes pre-synced out of the box. Insert the transmitter to a PC or a PS4 and you're ready to go. Corsair claims a range of 40ft and while we didn't get Corsair's claimed range due to the interference of other wireless devices and thick walls, the HS70 SE is certainly better compared to other headsets in the same price range.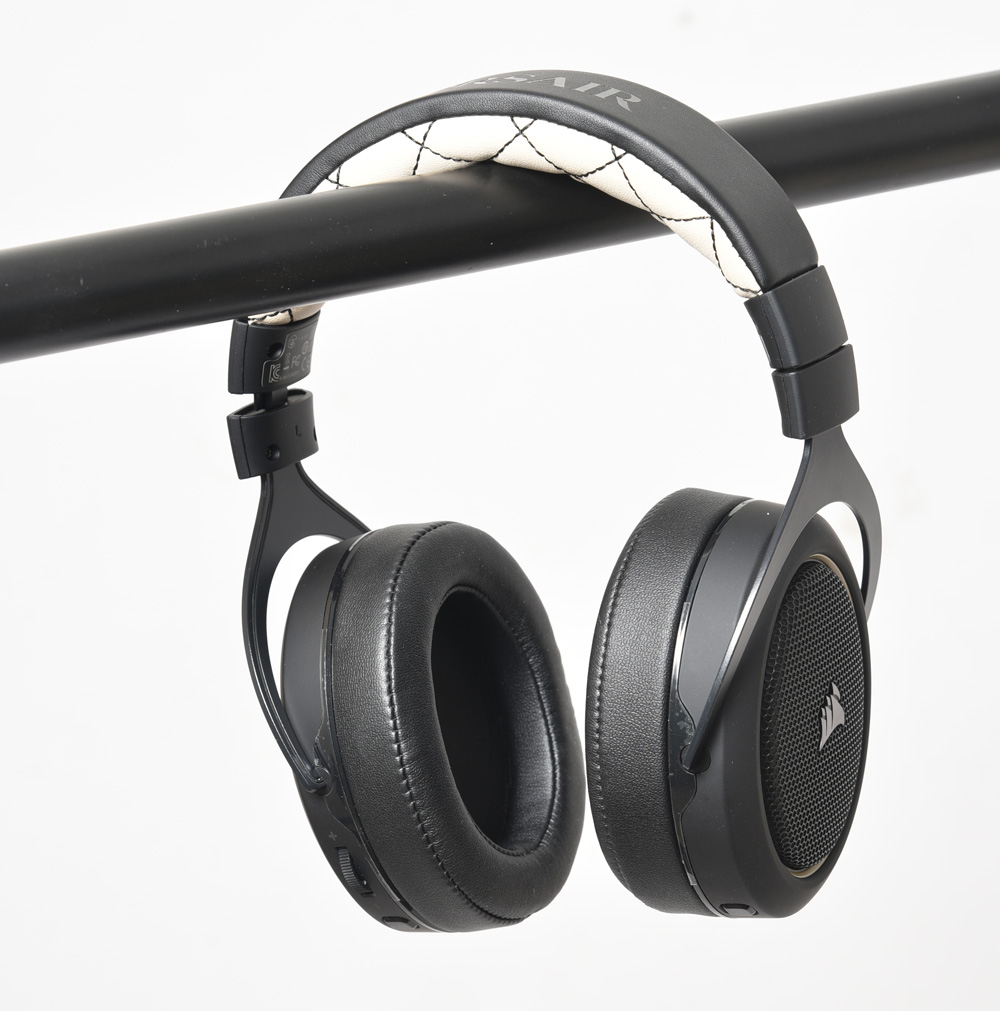 In terms of audio performance, the HS70 SE works well, delivering the much-needed performance you want from a gaming headset. The audio quality from the 50mm neodymium drivers is good and certainly makes a difference when you're playing a game like PUBG or Fortnite. There's 7.1 surround sound support as well but it only supports on PC via Corsair's special software that needs to be downloaded. Moreover, the software also allows to customise the EQ settings and adjust microphone input volume. During our use, we got about 14 hours of use from a single charge.
The mic performance is decent with the optimised unidirectional microphone that helps to reduce ambient noise for improved voice quality.
RATING 4/5
WE'RE IMPRESSED Design
WE'D IMPROVE Mic Port
THE LAST WORD The Corsair HS70 SE is priced at Rs. 11,200 that brings good audio and mic performance, needed for a fruitful gaming session.