Hack and Slash, Baby!
Rs. 3,999; Xbox One, Sony PS4, PC
T3 GAMING RIGCPU AMD Ryzen 7 2700 RAM Corsair Vengeance Pro 32GB DDR4 GPU Nvidia GeForce RTX 2080 STORAGE Teamforce T-Force Delta RGB OS Windows 10 MOTHERBOARD Asus ROG Strix X470-F CHASSIS Corsair Obsidian 500D with Asus ROG Thor 850P PSU KEYBOARDCorsair K70 RGB MK.2 MOUSE Asus ROG Gladius II Wireless
Devil May Cry 4 (DMC 4) came out in 2008 and it goes without saying that fans were looking forward to the next instalment with great anticipation. Here we are 11 years after and we've finally got Capcom's latest hack and slash action-adventure, Devil May Cry 5.
Set a few years after the events in DMC 4, the game brings three characters in focus – Nero and Dante from the previous games and V, a new character who brings different combat play with the end goal of slaying demons and in style.
It pays to know the background of the almost two-decade-old franchise but if you're just jumping into the action-packed world of Devil May Cry, Capcom has got a nice introductory video at the start of the game for newcomers to bring them up to speed with the series.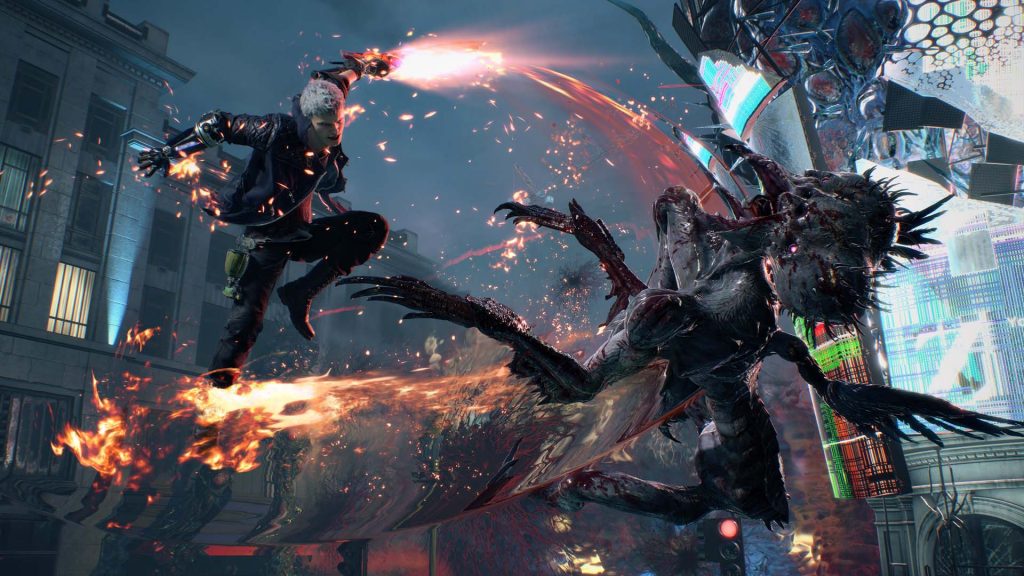 The new game follows a storyline, but that's not why everyone likes a DMC game. It's the fast-paced action and the ability to better oneself with every battle is what keeps everyone hooked. While button mashing works to a certain point, it always helps to learn some combo moves that help to earn a stylish rank. It's the rank that displays on the right-hand side of the screen showing how a player is faring in that particular combat.
Capcom's RE Engine did wonders to its last two Resident Evil games and DMC 5 also takes full advantage of it. DMC 5 looks beautiful with realistic character design, combats and world detail.
Devil May Cry 5 is a game that takes around 10-12 hours for its first playthrough but it's the replayability factor and impressive combat makes the game fun.
---
RATING 4/5
WE'RE IMPRESSED Gameplay
WE'D IMPROVE Story
THE LAST WORD If fast-paced hack and slash combat is what you're looking for, Devil May Cry 5 will not disappoint