Kratos has been an off-the-rails rage-filled killing machine who finished off the Greek pantheons in the past. But things have changed now. Kratos is done with the old ways and has settled down in the Norse realm with his new family. However, it's his wife's demise that sets him and his son, Atreus on a personal journey that is long, treacherous and ridden with monsters.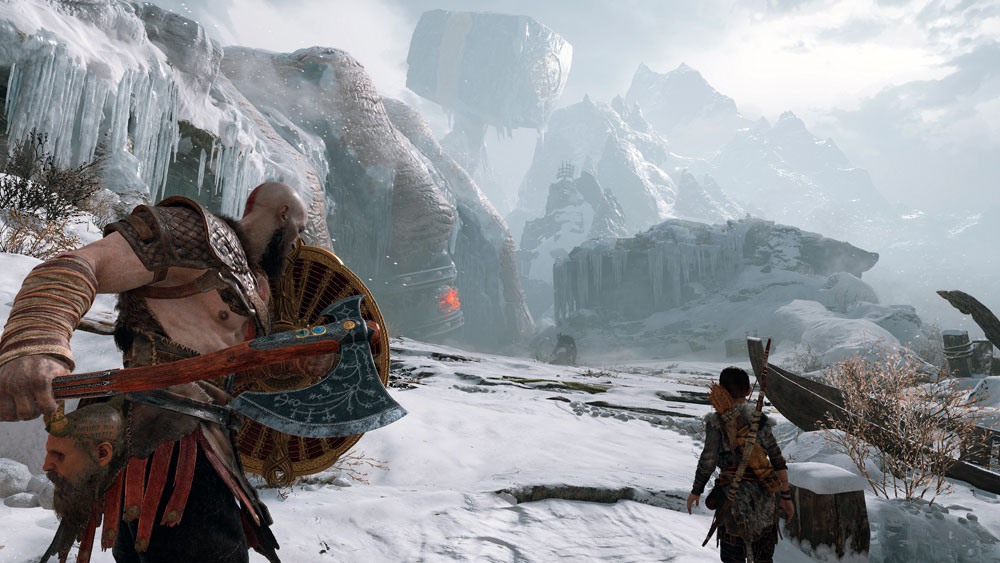 While the previous God of War games have been more about Kratos' revenge and the resulting violence, this game focuses on Kratos and Atreus' relationship as father and son.
Atreus is his mischievous self who fails to exercise caution early on whereas Kratos is seen as a protective father but as we progress through the story, it's endearing to see both characters warm up to each other and even see Kratos drop fatherly wisdom and share stories during their journey.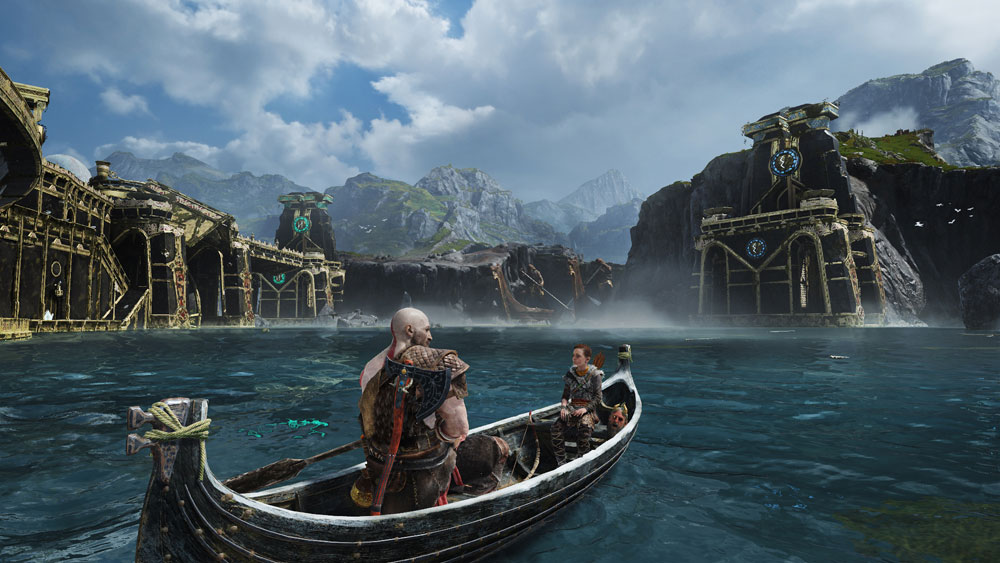 The game takes place in Midgard with the developers giving their own spin to the Norse mythology that blends well with the main narrative. The semi-open world nature of the game allows players to pursue the objective at their own pace. You can wander around to explore the detailed Norse world or complete side missions. Either way, God of War ensures you're adequately rewarded that will aid you in the main objective.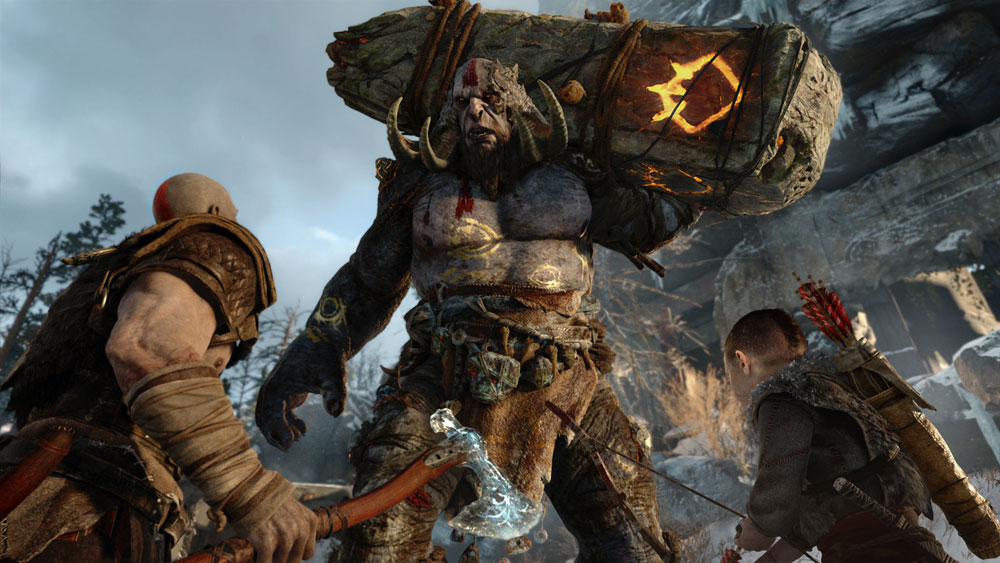 The world is beautifully designed with amazing detail and breathtaking vistas, which is all the more evident when you play the game on PS4 Pro with 4K and HDR enabled. However, the game is locked at 30fps while playing it in 4K but allows 60fps at 1080p that can be easily switched from the in-game menu. That said, the game is also optimised for the regular PS4.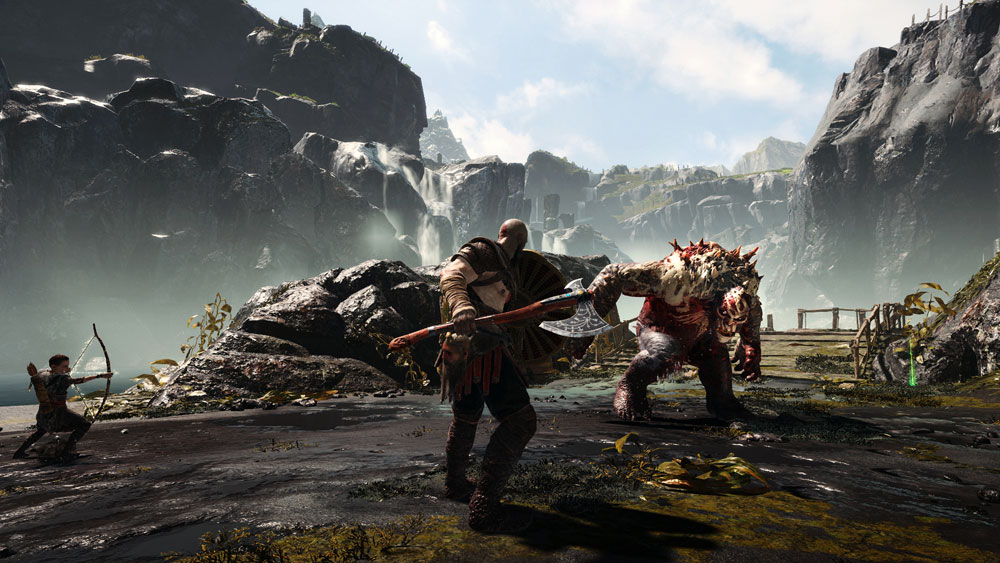 Combat has been a major draw for a God of War game and the latest game delivers on that front as well. Leviathan axe is Kratos' primary weapon of choice that is good enough to rip through the most powerful foes and can also be thrown at enemies like Thor's Mjolnir hammer, which when recalled when you're in the front of the enemy, there's a higher chance of inflicting more damage. Kratos being Kratos, he can also throw some punches around but also channel his Spartan rage to throw some powerful ones that come in handy during boss battles. Atreus is not just the companion for the journey but a handy ally during fights who can be directed to shoot arrows at your will.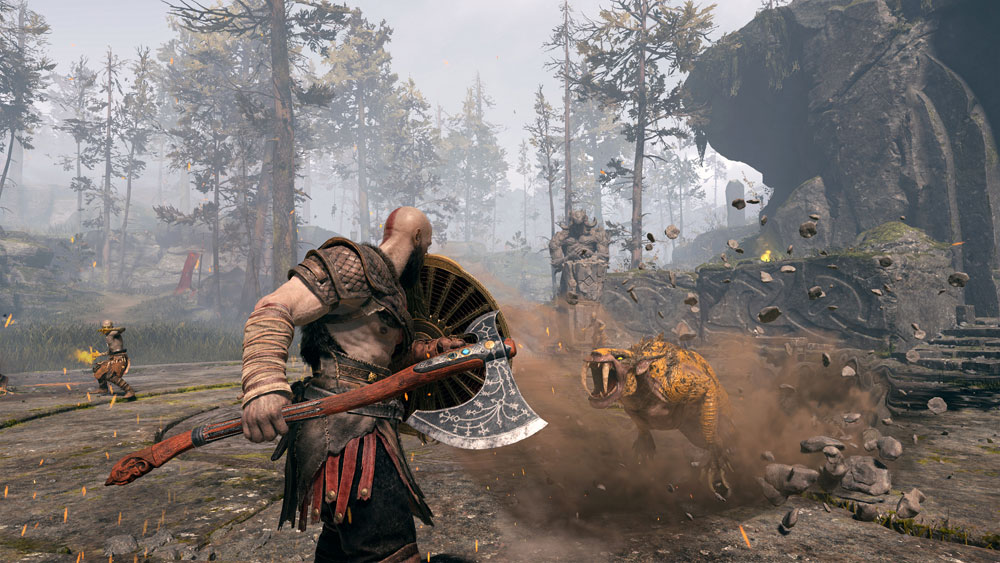 Complementing the combat is the well-designed weapon upgrade system. Armour and weapons can be upgraded with experience points that you gain as you progress through the game and the materials you collect across the realms.
All said and done, there's not much to not like about the new God of War. It offers a compelling story along with amazing visuals and fluid combat.
RATING 5/5
WE'RE IMPRESSED Strong narrative, detailed world and combat makes the God of War fun to play
WE'D IMPROVE N/A
THE FINAL WORD God of War is one of the best PlayStation games you can play right now