True wireless earbuds at an affordable price
Rs. 2,999, theworldofplay.com
The market is flooded with true wireless earphones where almost every smartphone manufacturer or an accessory maker has their version. Vying for consumer attention is Play's latest offering – PlayGo T44 with its affordable price tag.

The PlayGo T44 goes for the AirPods-like half in-ear design, and while there's little any company can do to differentiate such a design, the T44 has a curvier stem with a glossy white hue to distinguish itself from the competition. The pocketable case, on the other hand, features a white matte finish with USB Type-C port at the back. The case cover feels less sturdy and reveals earbuds' magnetic docking area with an LED status indicator and a small button. Compared to the case, the build of the earbuds is better and is pretty light at 3.5g each, making the T44, lightest buds in the category. Ergonomics-wise, the lightweight nature works in favour of the earbuds for a comfortable fit. We tried the device while walking, and some jogging and the T44 stayed comfortably in its position. Moreover, the buds are IPX4 rated that ensures the earbuds will work just fine even when there's some water or sweat.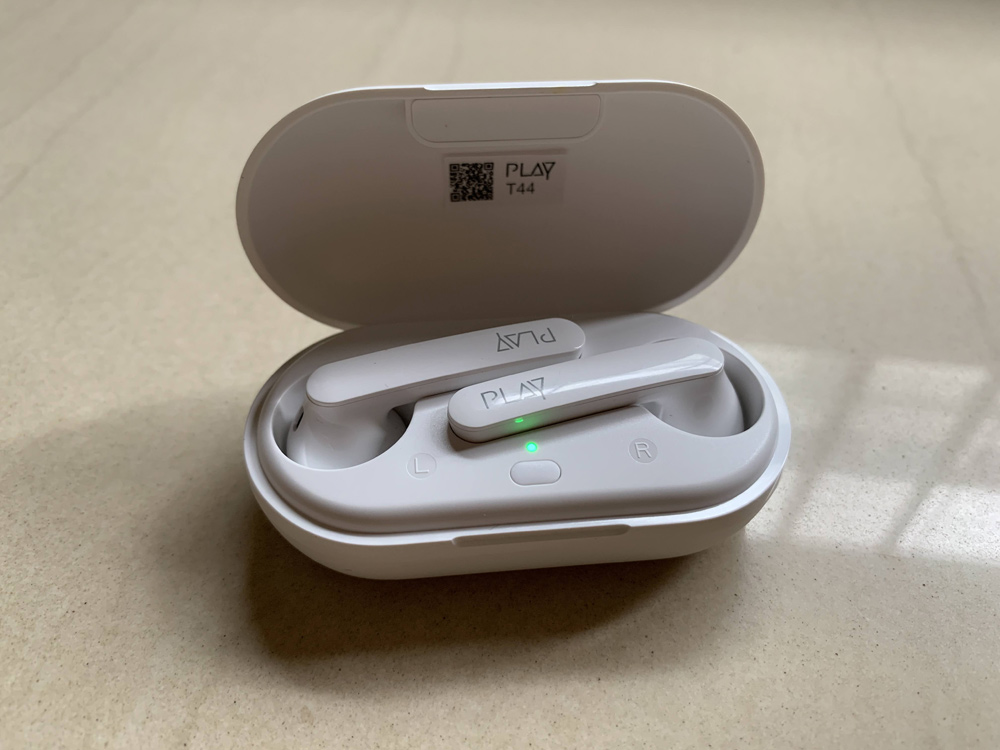 Pairing the earbuds work like any other TWS headset, which will pair with a compatible device as soon as you open the case. The T44 uses Bluetooth 5.0 and while the connected range didn't come close to the claimed range, we did experience better connectivity. The T44 also reconnects instantly to the last connected device.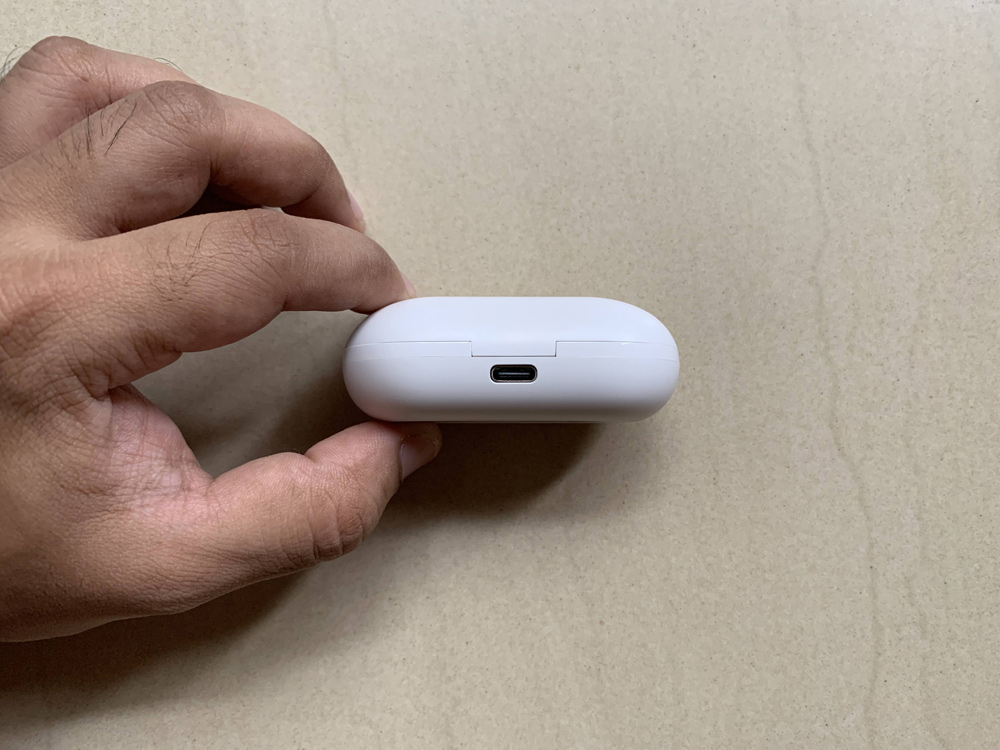 The PlayGo T44 is equipped with 10mm "EBEL" drivers that focuses on bass and treble. The bass is not overpowering but the emphasis on treble tends to drown the mid-frequency while listening to some songs. However, for the most part, the T44 performs well and delivers convincing audio at the price. The earbuds feature passive noise cancellation and given the design, doesn't ensure a proper seal but does the job well to keep the ambient noise out. Call quality is decent, thanks to the mics at the bottom with echo cancellation and noise reduction.

Having said that, the buds do miss out on some features. For instance, touch controls, while nice to have are hit-or-miss. There's no sensor to automatically pause music when the buds are removed from the ear or a low-latency mode that comes in handy for FPS multiplayer games.

The PlayGo T44 is not perfect, but it does deliver on the promise of bringing decent audio quality with up to 20 hours of battery.

RATING 3.5/5
WE'RE IMPRESSED Battery life, performance
WE'D IMPROVE Touch controls
THE LAST WORD For Rs. 2,999, the PlayGo T44 delivers decent audio for the price with good battery life.