A recent trend with most audio accessory and smartphone makers is to launch an affordable truly wireless earphones and while Sennheiser does have it in its portfolio, the award-winning truly wireless device is not exactly cheap. However, that's not the case with their recently introduced wireless in-ear earphones. Today, we take a look at the CX 150BT.
The CX 150BT has a minimalistic design and despite the glossy black finish, the earphones look good. However, the wire that connects both ends of the earbuds is underwhelming. Nevertheless, the CX 150BT comes with in-line controls that consist of a power/action button and volume +/- keys. The keys are well-spaced out and are big enough to avoid accidental presses. The same three buttons can also be used to skip or fast forward a song, accept/reject or mute a call and so on. Adjacent to the controls is the USB Type-C port that can be used for charging. While the CX 150BT has a decent build quality, it doesn't come with an IP rating to know its actual water and dust resistance but it's safe to assume the CX 150BT can last your sweaty workout! In terms of fit, the buds are small that fit in nicely and offer good sound isolation. Sennheiser also offers XS/S/M/L ear tips for a perfect fit. That said, considering CX 150BT's travel-friendly design and weight, we dislike the fact that it does not come with a travel pouch. Also, there's no magnetic clasp at the rear-end of the buds that can automatically turn off the device when not in use, thus saving battery life.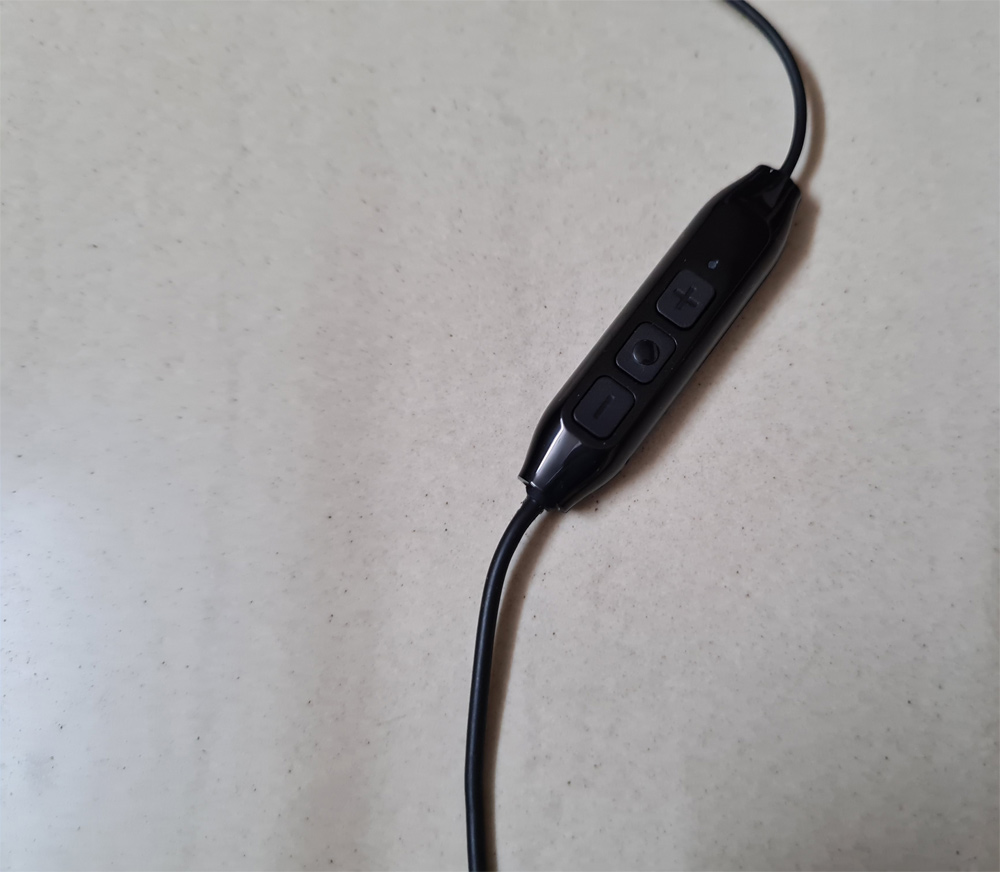 Connecting the CX 150BT is a fairly standard affair just like any other Bluetooth device but this Sennheiser offering is equipped with Bluetooth 5.0 that helps with the connected range and multi-connection support for up to two devices. During our use, we found the Bluetooth range to be exceptionally better when connected with a Bluetooth 5.0-enabled Android phone. We also connected an Android phone and iPhone and used simultaneously without any issues. The battery life is also a plus that gives up to 10 hours of playback on a single charge.
As far as audio quality is concerned, CX 150BT delivers good audio playback and while you will notice the bass, it's not overpowering, which is a good thing. However, we did notice some distortion in some songs at full volume. The soundstage, noise isolation are also pretty good and so is the mic performance during calls. The device supports Sennheiser's Smart Control but it's worthless considering you can't personalise EQ or do anything else when connected with the CX 150BT.
CX 150BT is an interesting addition to an already-wide Sennheiser portfolio. The build quality could have been better but CX 150BT delivers good audio quality at the price.

RATING 4/5
PRICE Rs. 4,990
URL en-in.sennheiser.com
WE'RE IMPRESSED Audio
WE'D IMPROVE Build quality
THE LAST WORD A decent option if you are looking for a good sub-5k wireless in-ear earphones