The New Division Game Shows How a Loot And Shoot Game Should Be
Rs. 3,999; Xbox One, PS4, PC
T3 GAMING RIG CPU AMD Ryzen 7 2700 RAM Corsair Vengeance Pro 32GB DDR4 GPU Nvidia GeForce RTX 2080 STORAGE Teamforce T-Force Delta RGB OS Windows 10 MOTHERBOARD Asus ROG Strix X470-F CHASSIS Corsair Obsidian 500D with Asus ROG Thor 850P PSU KEYBOARD Corsair K70 RGB MK.2 MOUSE Asus ROG Gladius II Wireless
The first Division game we play now was not when Ubisoft released it three years back. Having received flak for its lack of content at launch, Ubisoft made sure they don't repeat the same for. The Division 2 and it seems to have worked.
Developed by Massive Entertainment and published by Ubisoft, The Division 2 is a big step forward to the franchise and the looter shooter category of games in general. A game this huge overwhelms players, but that's not the case with the Division 2. In fact, that makes it more appealing with the loot and hundreds of missions spread across the dilapidated Washington D.C.
On the verge of collapse, it's Division agent's job to save America's capital. The narrative is weak and understandably, as it just wants to set the tone for the player to pick up a gun and go blazing. The Division 2 wastes no time in going through the basics and within the first few minutes throws open the sprawling area of grim-looking Washington D.C. filled with a lot of detailed views of landmarks, natural landscapes, neighborhoods, and enemy hideouts.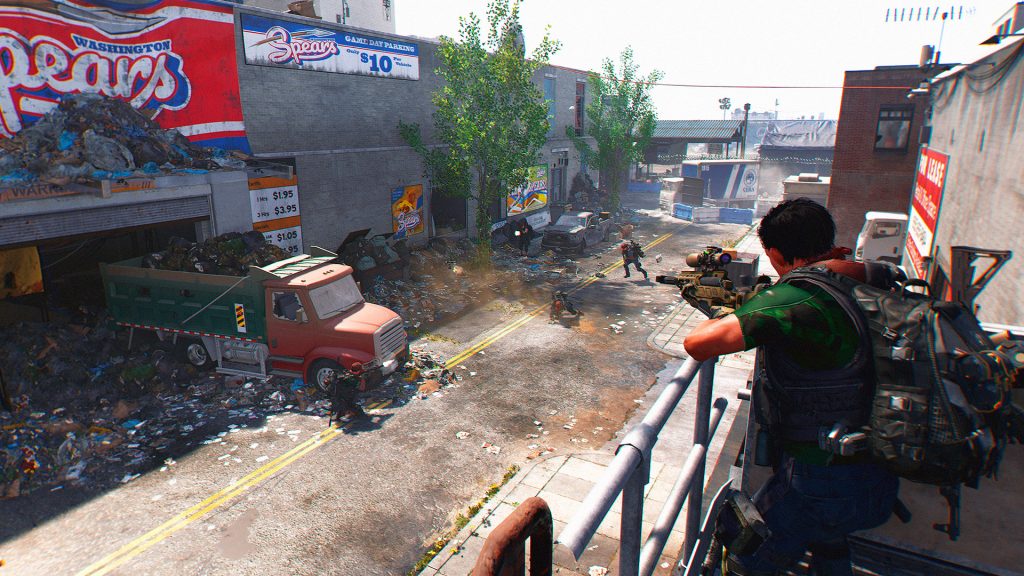 There are different enemy factions like Hyenas, True Sons, Outcasts, and Black Tusk, all of which vary in difficulty you need to defeat, which become easier as you level up your character and equip with better weapons and armour.
While we prefer single-player experiences, The Division 2 has been created with a multiplayer setting in mind and although it's possible to complete most missions solo, calling for a backup will make lives easier. A call allows nearby players to drop-in and help you out or you can do the same. This is all seamless, which is why it makes multiplayer so much fun on The Division 2.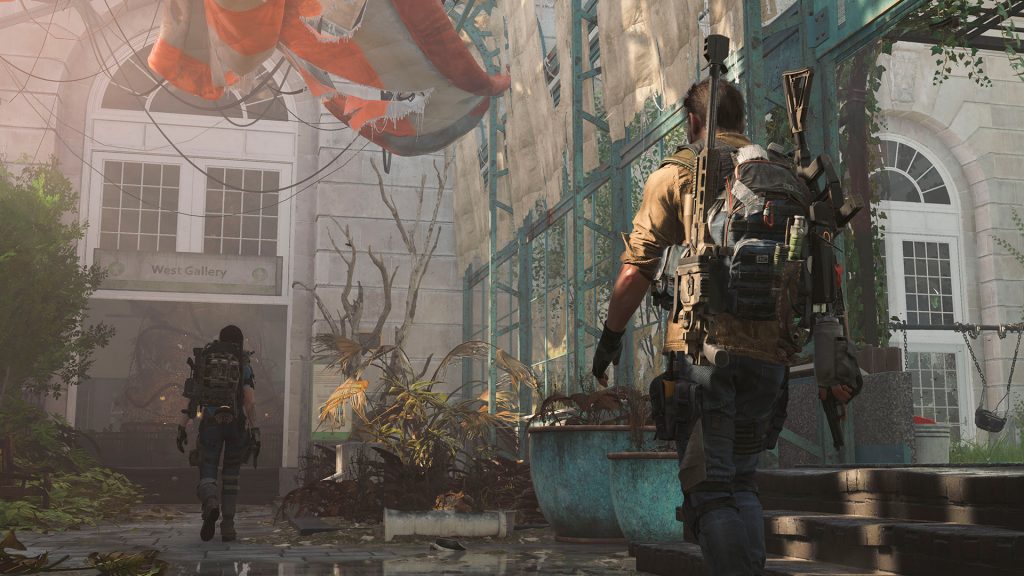 The enemy AI has been improved and so is the choice of tech and weapons making the whole combat engaging. Levelling up the character will give access to better tech and perks like deploying a drone to strike the enemy first, a turret and much more.
The Division 2 is a great looter and shooter game that gives hours and hours of play time even after the completion of the main campaign. This is because the dev focuses on the endgame where the player has to again reclaim most of the city again with better weapons but also a tougher opponent.
---
RATING 4/5
WE'RE IMPRESSED Gameplay, Multiplayer
WE'D IMPROVE Overwhelming for a first-time player, Story
THE LAST WORD Division 2 is a perfect example of how a looter and shooter game should be designed that offers seamless multiplayer experience and loot interesting enough to keep players hooked to the game for hours