The Samsung S20 series is set to embrace the developments of the new decade with its 5G capabilities and innovative AI camera tech. The S20 series features three new flagship smartphones: Galaxy S20, Galaxy S20+, and the Galaxy S20 Ultra with a 6.2", 6.7" and 6.9" AMOLED 2X display respectively. These phones offer premium features giving the best out of everything, from photography and streaming content, to playing console-style games.
Samsung have really strived hard to enhance the photography experience of users by equpping the Galaxy S20 phones with the biggest image sensor they've designed until now that paves the way for clear, sharp and detailed images with an increased camera resolution. The S20 has three rear cameras (64MP+12MP+12MP), whereas the S20+ and S20 Ultra feature a quad camera system with 64MP+12MP+12MP+DepthVision camera and 108MP (yes, you read that right, 108MP!) + 48MP+12MP+DepthVision cameras respectively. With camera systems of all three phones offering the largest aperture of f/1.8, in addition to wide, ultra-wide and telephoto views, its much easier to take crisper images even in low-light situations. The S20 and S20+ offer a 10MP front camera whereas the S20 Ultra offers a whopping 40MP front camera. AI-powered camera systems in the S20 and S20+ offer up to 30X zoom whereas the innovative folded lens in the S20 Ultra offer up to a impressive 100X zoom with a clear view.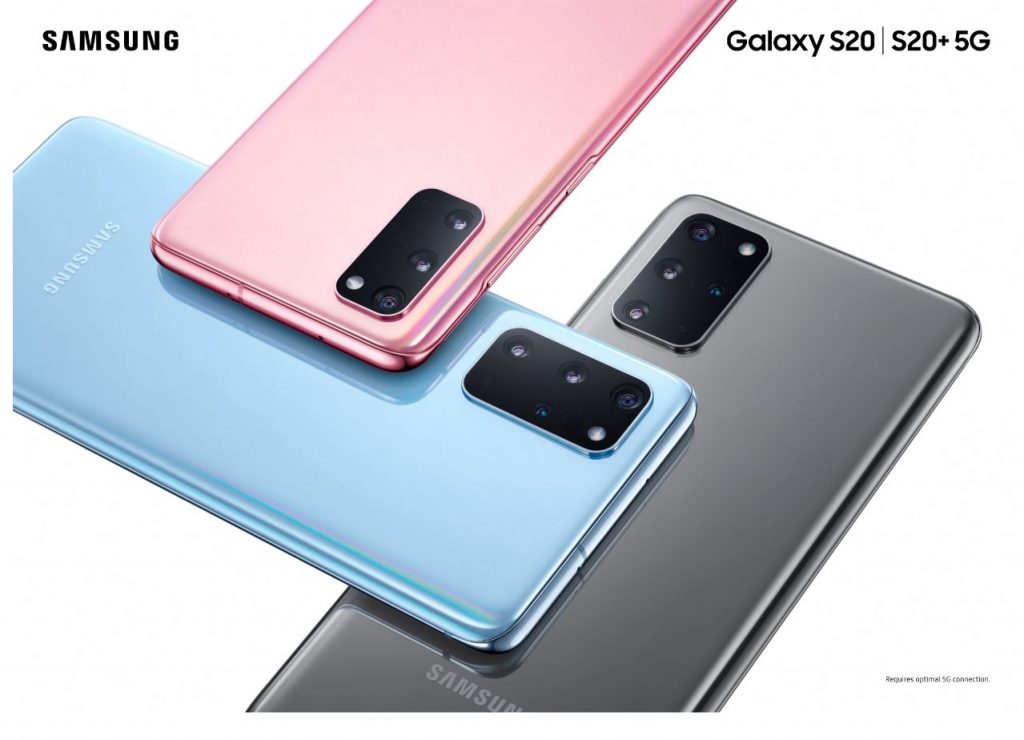 With its anti-rolling stabilization and AI motion analysis, the new range of Galaxy S20 smartphones are capable of shooting 8K video and offer a superior filming experience. Gaming is also one of the features that Samsung has strived to improve. With a 120Hz display, users can experience smooth gaming on the Galaxy S20 phones whose 5G variants come with a minimum of 12GB RAM with storage ranging from 128GB up to 512GB (with the latter on the S20+ and S20 Ultra).
Partnering and integrating with applications and companies like Spotify, Google Duo, Netflix, YouTube and Microsoft, Samsung have leveraged all of these in their new flagship Galaxy S20 series by providing users the ability to get the best out of music, video chatting with a wide-camera, sharing videos and gaming. Along with this, the Galaxy S20 series also comes with the expected Galaxy apps and attributes, along with Knox – which has led Samsung to declare that their S20 phones are the most secure devices they've ever made.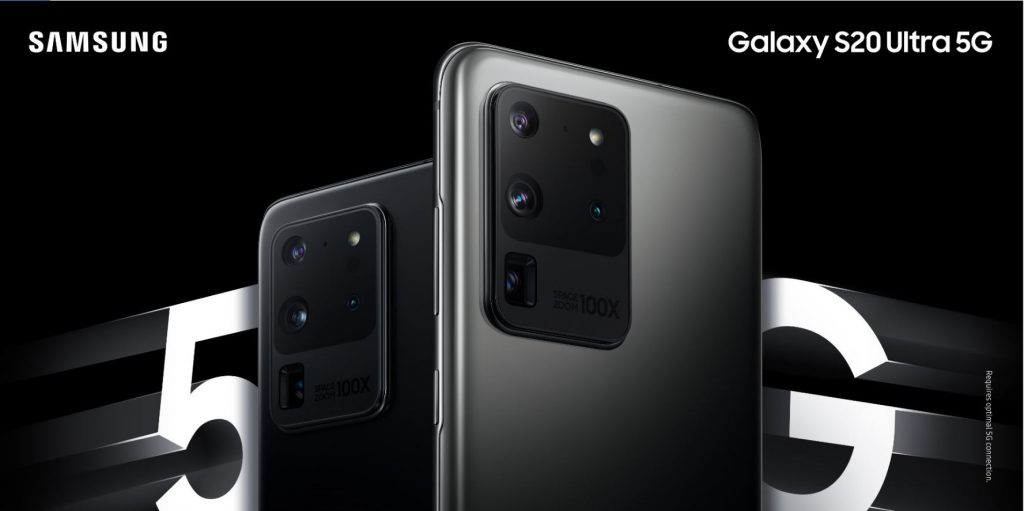 The Galaxy S20 phones run on the latest Snapdragon 865 or the Exynos and runs Android 10 OS. The Galaxy S20, S20+ and the S20 Ultra feature a 4000mAh, 4500mAh and 5000mAh battery respectively and are all capable of wireless charging with the Fast Wireless Charging 2.0 tech. They are also capable of Wireless PowerShare where they can charge devices compatible with Qi wireless charging.
The Samsung Galaxy S20 series will be available from March 6, 2020 in various, classic colours.