Samsung have announced the launch of a total of 8 new soundbars to enhance users' viewing experiences with transformed and improved sound. These new soundbars are a part of the Q, A, and S series of soundbars, features of which have been elaborated below.
Starting with the premium Q-series of soundbars, Samsung have integrated its Q-symphony technology which delivers a realistic three-dimensional audio. The Q-series of soundbars comprises the Q950A, Q900A, Q800A, and the Q600A. Here are some of the salient features of the Q-series soundbars: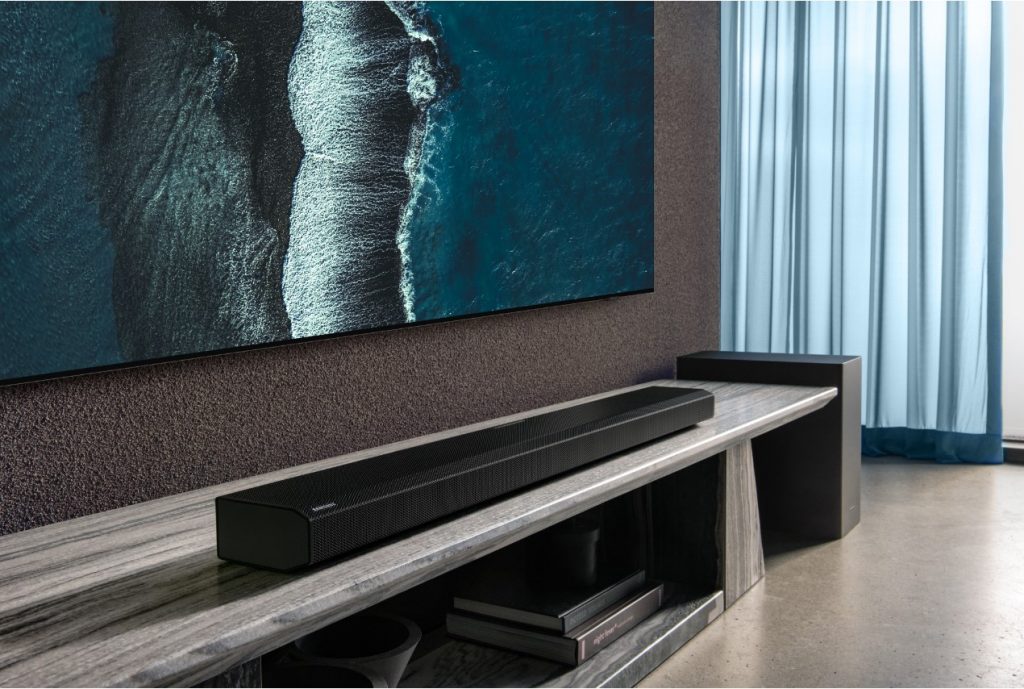 True 11.1.4 Channel Soundbar: Deilvers rich, stereoscopic, and detailed expressions of sound motion in 11 directions. These soundbars are first in the world to be equipped with 11.1.4 channel.
Dolby Atmos/DTS:X: delivers 3D sound to reproduce a real cinematic experience. Q950A and Q900A support true Dolby Atmos through its full range driver with the waveguide, whereas the Q800A and Q600A support true Dolby Atmos via Samsung patented technology, the Acoustic Beam that acts as upward-firing speaker delivering an immersive overhead sound.
SpaceFit Sound: which analyses the surrounding environment to optimise sound quality.
Q-Symphony: allows the soundbar to sync with Samsung TVs creating an immersive audio experience.
Up-firing rear speakers: Engineered by Samsung Audio Lab, these speakers aim to maximise overhead and surround sound effects.
Built-in Amazon Alexa
Game Mode Pro
One remote: for the soundbars and Samsung TVs, enabling simpler and less-complicated control of both devices.
Music streaming via Airplay2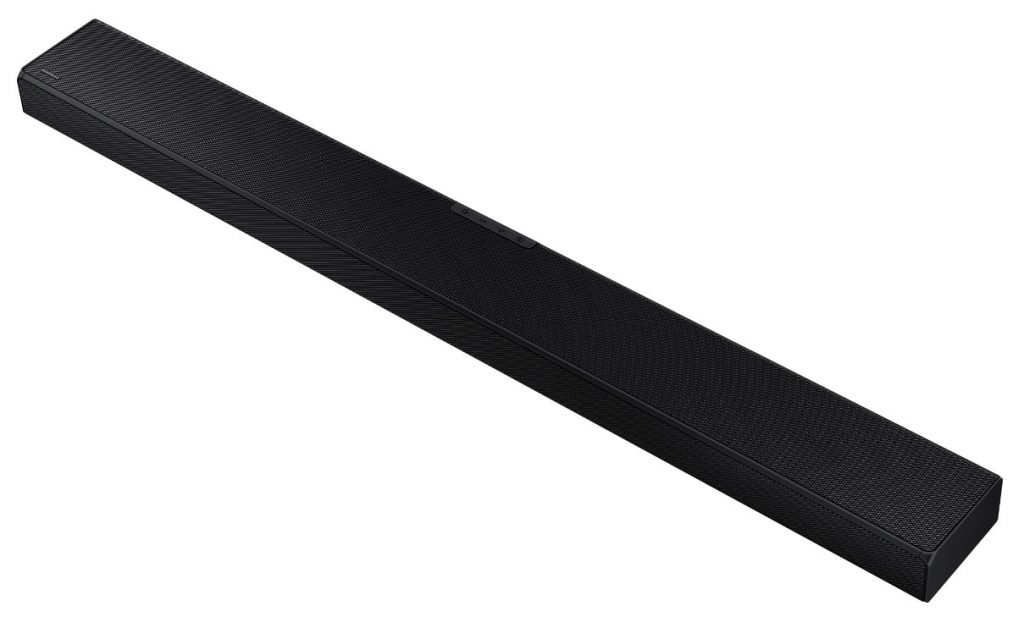 The A-series of soundbars consists of the A670, A550, and A450 models. They come with enhanced wattage and automatically optimise overall sound and voice clarity depending on the type of content. Below are some important features of the A-series of soundbars:
Dolby Audio/DTS:X
Bass Boost: This feature delivers more power and allows users to add 'more boom' with a simple click
Inbuilt Subwoofers: aiding bass
One remote
Adaptive Sound Lite – which optimises sound based on the type of content being viewed.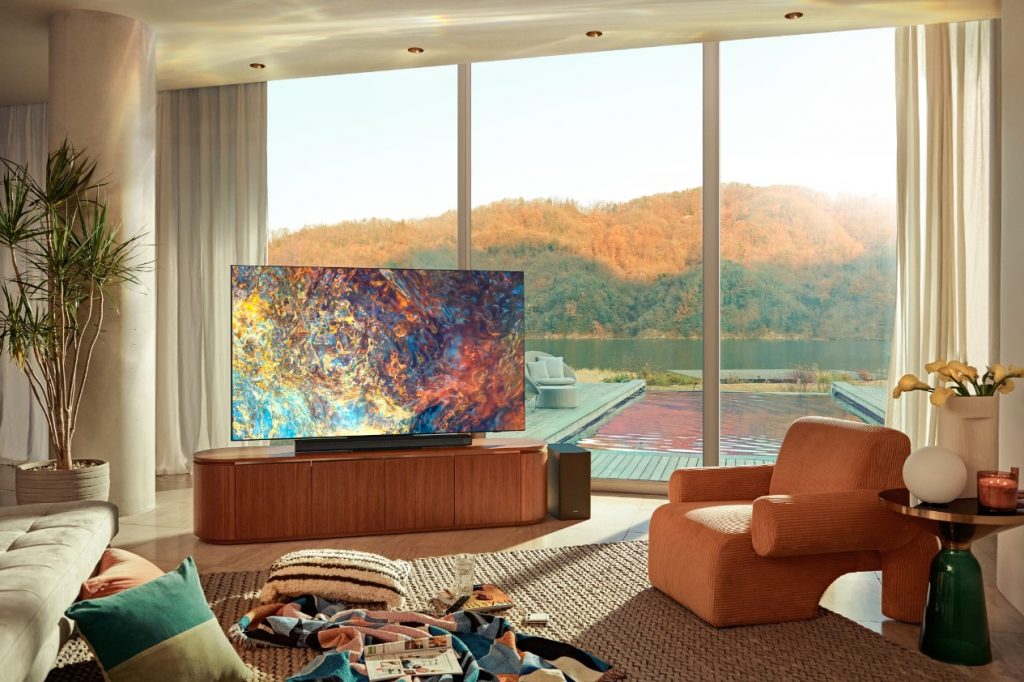 The S-series consists of the S16A which is 'stylishly design wrapped' in premium fabric, and has a central speaker. Its features include:
Built-in Amazon Alexa
Music streaming via Airplay2
Side horn speaker with acoustic beam: The 'Acoustic Beam' technology has multiple up-firing holes which delivers a panoramic sound experience.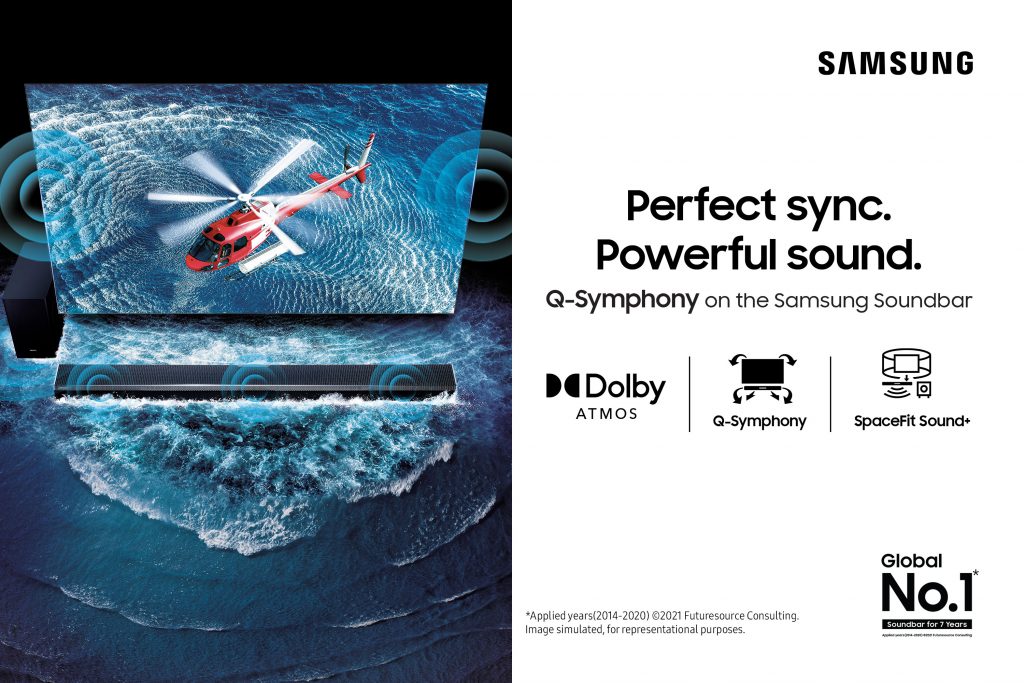 The Q series soundbar models – Q950A, Q900A, Q800A, and Q600A will be available for INR 147,990, INR 111,990, INR 61,990 and INR 43,990 respectively.
A series soundbar models A670, A550 and A450 will be available for INR 47,990, INR 33,990 and INR 27,990 respectively.
S series soundbar model S61A will be available for INR 47,990.
All soundbars come with a 12-month warranty.