Samsung has announced the launch of the stylish new lifestyle TV called 'The Serif' – which also looks like an impressive art piece – and a new line of 8K QLED Premium TV's. These new TV sets from Samsung raise the bar and are nothing short of luxurious.
When not in use, The Serif's stylish design adds to the décor of modern homes with its impressive frame and looks. The Serif also has a separate metal stand that detaches easily, thus giving users the option to place the TV anywhere they please, and not necessarily next to a wall. The Serif is equipped with a 'Quantum Dot Technology' and 'Active Voice Amplifier' (AVA) which enables it to provide a superior picture quality and immersive sound.
The Serif also boasts of a 100% Colour Volume, Quantum Processor 4K and HDR10+. It's superior picture quality also is a result of the AI Upscaling technology which analyses each scene of the content displayed.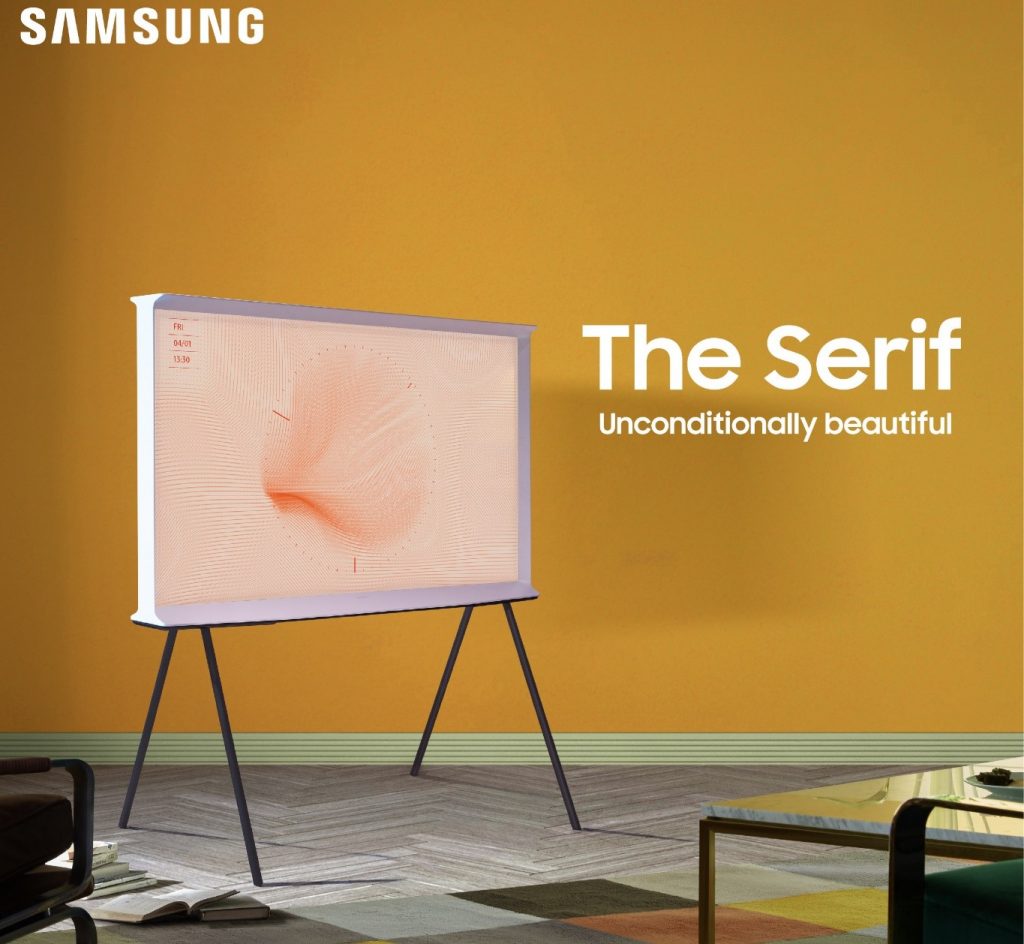 The Serif is also able to connect with Wi-Fi-enabled devices. Users can connect their smartphones and other compatible devices and play music and much more on the TV. The Serif is also compatible with iOS devices through AirPlay 2. With features and modes such as Personal Computer Mode, Multi Voice Assistant, Music Player, Content Guide, Auto Hotspot and more, The Serif is one stunning premium TV's of today.
The Serif is available in 3 sizes: 43", 49" and 55" which cost Rs. 83,900, Rs. 1,16,900 and Rs. 1,48,900 respectively.
Samsung's flagship QLED 8K TV introduces the 'Infinity Screen' which provides a body-to-screen ratio of 99%. In addition to AVA, the QLED 8K TV is also equipped with advanced sound features such as the Q-Symphony, and Object Tracking Sound+, which create an immersive and synchronous viewing and audio experience.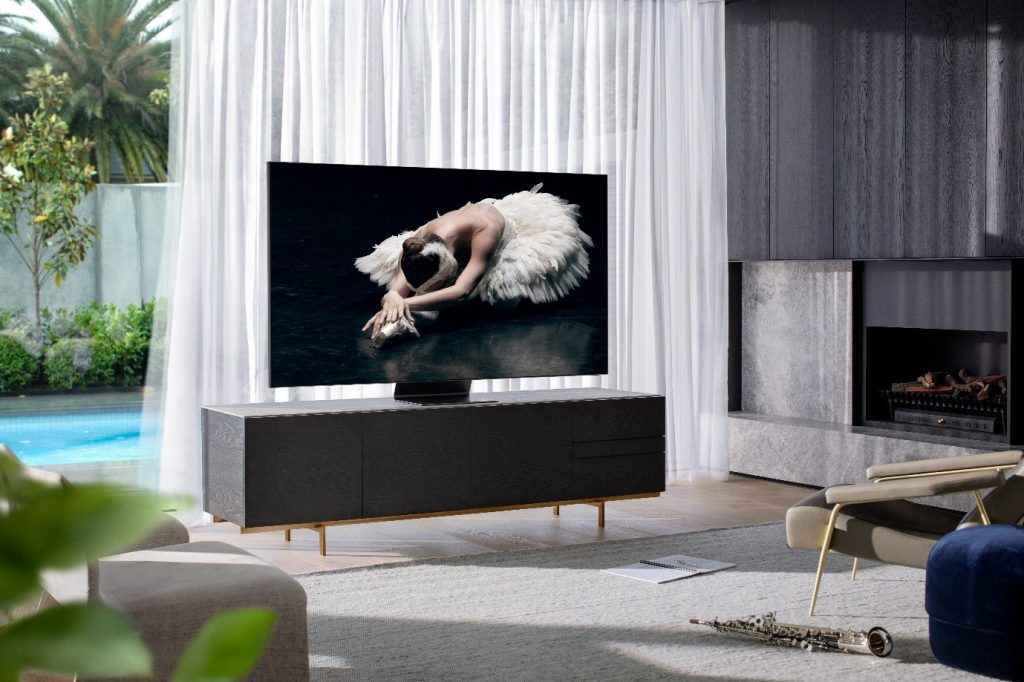 The QLED 8K TV's come with 33 million pixels or four times that of 4K UHD, elevating the TV viewing experience. The QLED 8K TVs come with 8K AI Upscaling, Quantum Processor 8K, Quantum HDR, and a stunning Real 8K Resolution. These TV's promise one of the best viewing experiences.
Samsung's new range of QLED 8K TVs are available in 4 sizes: 65", 75", 82", and 85" costing Rs. 4.99 lakhs, Rs. 9.99 lakhs, Rs. 14.29 lakhs and Rs. 15.79 lakhs respectively. Along with a host of other exciting offers ranging from cashbacks to discounts on OTT platforms, Samsung is also offering 2 Samsung S20 Ultra phones to those who pre-book the TV from July 1 through July 10.
For more information, please visit this page.