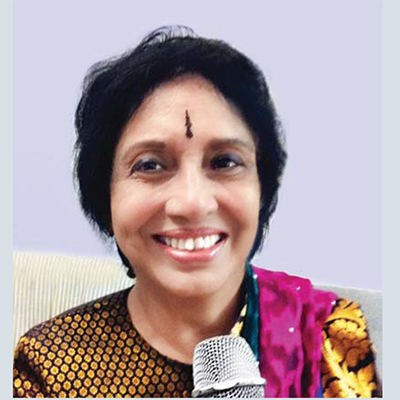 Words : H. S. Billimoria
Sharda (full name Sharda Rajan) was discovered and introduced to Hindi film music by music director Shankar of the famous Shankar Jaikishan team. Athough she sang for other music directors like Ravi, Usha Khanna and Iqbal Qureishi, she gave the maximum hits with Shankar Jaikishan.
Sharda's voice was slightly nasal and very different from the 'perfect' voice that was, at that time , the sole ownership of Lata Mangeshkar. Hindi film music of the 60s and 70s only recognised such perfect voices. To that extent, Sharda was ahead of her times. In today's Hindi film music scenario with all the tweaking facilities available, even ordinary voices have become acceptable. Listed below are 20 of Sharda's best songs ( she has sung over a 100). It is ironic that Saregama for whom she has sung the most has never brought out a 'Best of Sharda' album till date. Also, the database of Sharda songs on Saregama.com is full of errors.

Titli udi from Suraj


Sharda's best song has to be her most famous one as well. It was the song that made it to the top of the charts and got her several 'most promising new singer' awards. Picturised on Vyjayantimala and Mumtaz,' titli udi' remains a composition to treasure. The film itself was a huge hit and featured SJ at their best. Remember 'Baharon phool barsao'?
Leja leja leja mera dil from An Evening in Paris


This movie had some brilliant music from SJ that sounds fresh even today. 'Leja Leja' was a night club number inspired from The Shadows' " Man of Mystery " but Shankar gave it a twist of its own. Sharmila Tagore performed the number brilliantly on screen.
Hello hello sun sun from Pyar Mohabbat


A flop film, Pyar Mohabbat nevertheless had some chart busting music. 'Hello hello' was sung by both Sharda and Mohammed Rafi and was picturised on Saira Banu and Dev Anand. Can you believe this Saregama have only one stanza of this song in their archives! Another soulful Sharda number from Pyaar Mohabbat viz 'Tere siva kaun hai mera' never made it in the released film and was inexplicably cut off.

Chale jaana from Around the World


This was a 'duet' performed separately by Sharda and Mukesh and picturised on Raj Kapoor and Rajashree.' Around the World' had three more Sharda numbers – the title song, Jaane bhi de sanam mujhe and Yeh munh masoor ki dal (with Mubarak Begum) – all were hit numbers. Pick your choice.
Aayega kaun yahan from Gumnaam


Musically, this song is a classic but amazingly again did not feature in the film bar some stroking of the piano by Nanda. Gumnaam had another sensuous duet by Sharda and Rafi -' jaane chaman, shola badan' and this was picturised on Nanda and Manoj Kumar.
Tumko sanam pukar ke from Diwana


This Raj Kapoor – Saira Banu starrer was long in the making and had some memorable music.' Tumko sanam' has been beautifully composed by Shankar. For some reason, all the female songs in the film were missing in the released film. Even now, Saregama has only this Sharda number in their archive; two other Sharda numbers on the record viz 'Tumhari bhi jai jai ' and 'Taaron se pyaare' have gone missing! Diwana showcased Shankar Jaikishan at their best.

Baat zara hai aapas ki from Jahan Pyaar Miley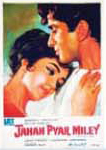 This club number won for Sharda her only Filmfare award. Nicely picturised on Helen in the film, a Shashi Kapoor – Hema Malini starrer.
Aapke peechey pad gayi mein from Ek naari ek brahmachari


For this song, Sharda was nominated for a Filmfare award. The song has been picturised on Mumtaz and Jeetendra. Sharda has rendered this mischievous song with elan.
Albele sanam from Naina


Naina had some memorable music and' Albele sanam' was one of the best songs. Shankar was at his best here. Unfortunately, Naina was delayed because Rajashree, the heroine got married and left the movie half complete. Eventually, the story was amended and Naina became a Shashi Kapoor- Moushumi- Rajashree starrer.
Achha hi hua dil toot gaya from Maa Bahen aur Biwi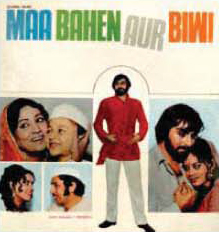 Sung by both Mohamed Rafi and Sharda, this song won Rafi a nomination for Best Singer from Filmfare. Sharda was officially the music director of the film.
Woh pari kahan se laoon from Pehchan


This number sung by Sharda with Mukesh and Suman Kalyanpur was a chart topper. The lyrics were catchy and the picturisation on Manoj Kumar and Babita rib tickling. One of Sharda's best duets.
Dil ka guldasta from Vachan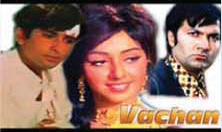 Sharda has sung this song with Kishore Kumar. Picturisation on Shashi Kapoor and Vimi is also good. Here again, Saregama does not have this song in its published archives. Sad indeed!
Aap ki rai mere baareme from Elaan


Rafi and Sharda combine in this number to produce the most popular number from Elaan. Vinod Mehra and Rekha perform it on screen. A Shankar composition, clearly.
Kahan chala re from Hare Kaanch Ki Chooriyan


The title song of this film, sung by Asha Bhonsle, stole the thunder. Sharda, however, had three numbers of which this one, picturised on Helen, is our choice.
Jaane Anjaane yahan sabhi hai deewane from Jaane Anjaane


The title song from Jaane Anjaane was a racy number and was very popular. One of Shammi Kapoor's last movies; this song was picturised on Helen and Vinod Khanna.
Badkamma badkamma from Shatranj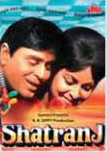 Sharda, Rafi and Mehmood combine to bring the house down in this number from Shatranj, a Rajendra Kumar starrer. This dance number was picturised on Mehmood and Helen.
Masti aur jawani ho from Dil Daulat aur Duniya


Kishore Kumar and Asha Bhonsle combine with Sharda for this racy number. The film took long in the making and did not fare too well when released. Nevertheless, the picturisation on Rajesh Khanna, Sadhana and Helen is good.
Mera naam hai Flory from Pyaar ka Rishta

Sharda combines once again in this number with Asha Bhonsle pitting the East against the West. In the movie, the song has been performed by Mumtaz.
Jab bhi yeh dil udaas from Seema


One of Sharda's very popular slow numbers with Rafi providing the male playback. Gulzar's lyrics are performed on screen by Simi Garewal and Kabir Bedi.
Bichad gaye hain from Kaanch ki Deewaar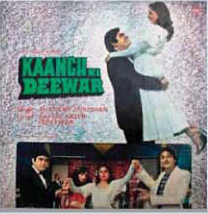 A beautiful solo from Sharda in one of Shankar's last films, 'Bichad gaye' is one of Sharda's best slow numbers. For some reason, Sharda's name has been given as Sharadrima on the album cover.
Just missing this list is Sharda's number from Bhai Bahen – Ae dil karoon main kya, picturised on Helen and Sunil Dutt. Also missing is one of Shankar Jaikishan's biggest hits from Street Singer viz. 'Aa aaja aaja'. The Rafi version of this song was dynamite and very popular. Sharda's version was less popular. Here again Saregama do not have Sharda's version in their archives.