Unite Front Games latest offering, SMASH+GRAB has launched today on Steam Early Access. From the developers of Sleeping Dogs comes a new MOBA taking place in a dystopian future where gangs fight it out for loot, weapons and infamy. Players can customize their style of play and look from hundreds of perks plus clothing items after leveling up their characters.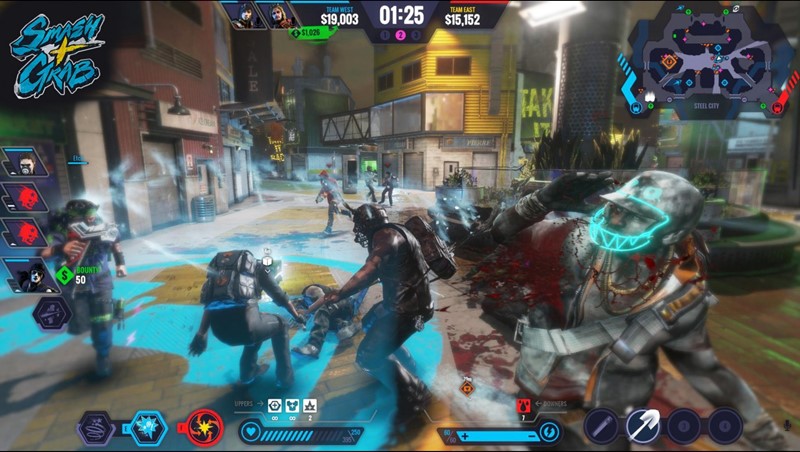 Coming to gameplay, each player leads a gang of five including a leader who the player controls, a lieutenant and 3 soldiers that are handled by the AI. Each leader has unique combat moves and abilities while gang members have their own distinct AI personalities that can be influenced by the choice of leader. They need to carefully select from a range of melee and ranged characters to come up with the best strategies for combining abilities. Going online pits you against or alongside players and their AI-controlled gangs.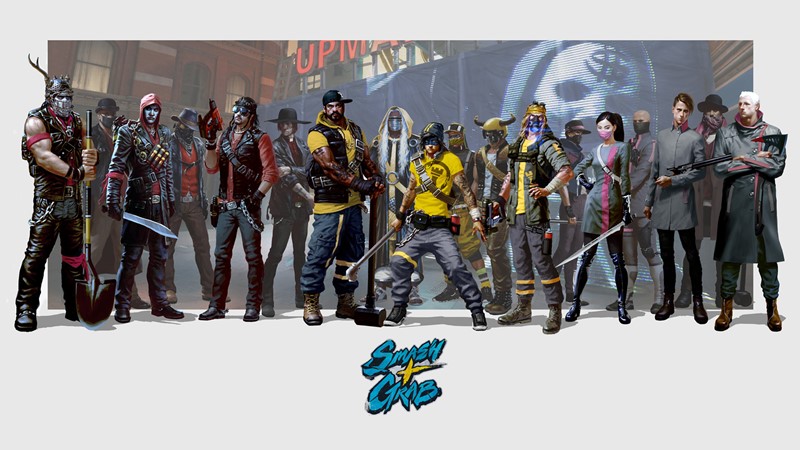 Strikes, grapples, counters, evades and brutal finishers make up a bulk of the fast-paced mix of melee+ranged third person fighting in SMASH+GRAB. This isn't to discount looting items from defeated enemies that can be crafted into a huge variety of things. Looted weapons can be made even deadlier with crafted weapon mods. The match is won when any team reaches the cash target first.
According to the developers, the game will be in Early Access for around 6 months with the full version said to have more features and content like maps, modes, characters, weapons, vanity items etc. SMASH+GRAB is available here at a price of Rs.565 and for a limited period will be offered at a 15% discount of Rs.480 till 4 October, 2016.