Vertical Sound Engine: Sony's Vertical Surround Engine lets you enjoy surround sound in a single unit. This means no ceiling speakers are required to emanate sounds from all directions. The "vertical" sound ensures that it delivers amazing audio you without additional paraphernalia surrounding you.
True Theatre Experience: Combined with the S-Force PRO Front Surround technology that improves the existing surround sound now recreates the feeling of being surrounded by speakers from all directions with 5.1ch* cinematic 4K soundbar with Dolby Atmos.
4K HDR Quality: The visual quality works for you in every way you'd dream of in a home theatre environment as it is made for the latest home cinema formats including HDR10, Dolby Vision and Hybrid-Log Gamma (HLG).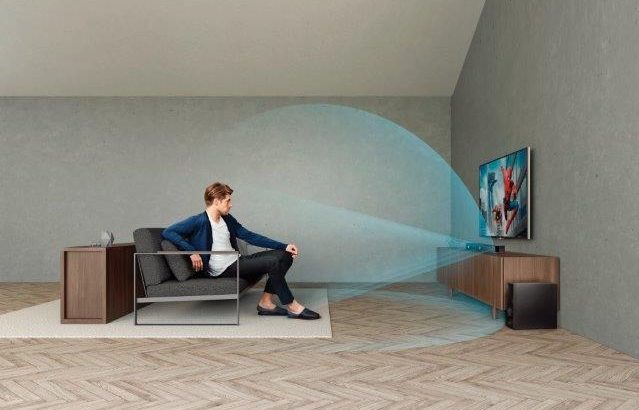 Dolby Atmos ensures you'll not miss a single beat or music effect while watching your favourite movie. It's like experiencing the movie in a theater but right in your home.
Connectivity: The HT-Z9F boasts a host of connectivity options that allows to enjoy audio via multiple ways. It supports HDMI, LAN, USB and Wi-Fi! Not just that, you can even stream music wirelessly via Bluetooth or cast via the built-in Chromecast.
More Immersive: Enhancing its immersive cred is the ability to connect to rear wireless speakers for a better surround sound experience.
Smart Assistants: The HT-Z9F is friends with Amazon Alexa and Google Home so that you can control it via voice.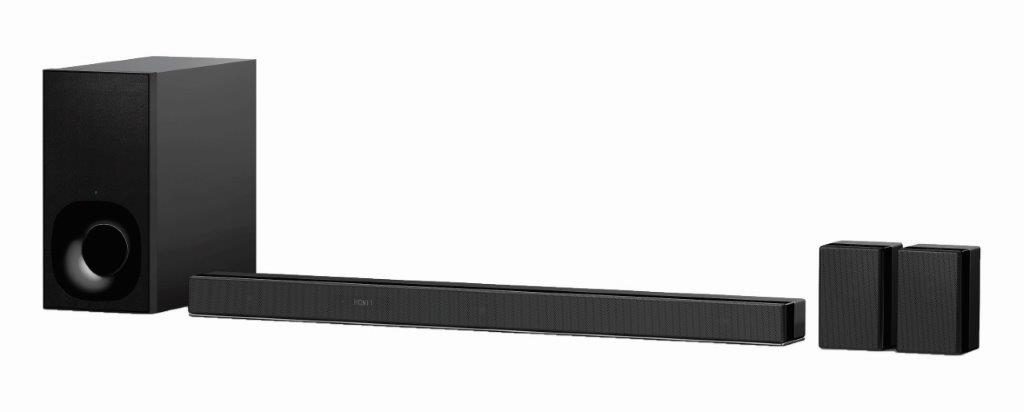 For more information on HT-Z9F, check out the Sony website here. For SA-Z9R, click here.