While the official release date of the long-awaited PlayStation 5 is yet to be revealed, Sony, however, did reveal the the PS5 by showing-off its elegant and futuristic design, and some exciting new games which also include some iconic classics. Here is everything we know about the PlayStation 5 which is set to release later this year during the 'Holiday' (Thanksgiving/Christmas) season, which is also when Microsoft plans to release the all-new Xbox Series X.
Firstly, there will be not one, but two PS5 systems: one with an Ultra-HD Blu-Ray disc drive and a disc-less digital version, enabling users to play games through digital downloads. However, Sony mentioned that the presence or absence of the disc drive won't affect the gameplay experience. But, there is a slight difference in the design, as the system with the disc drive does have a slight evident bulge.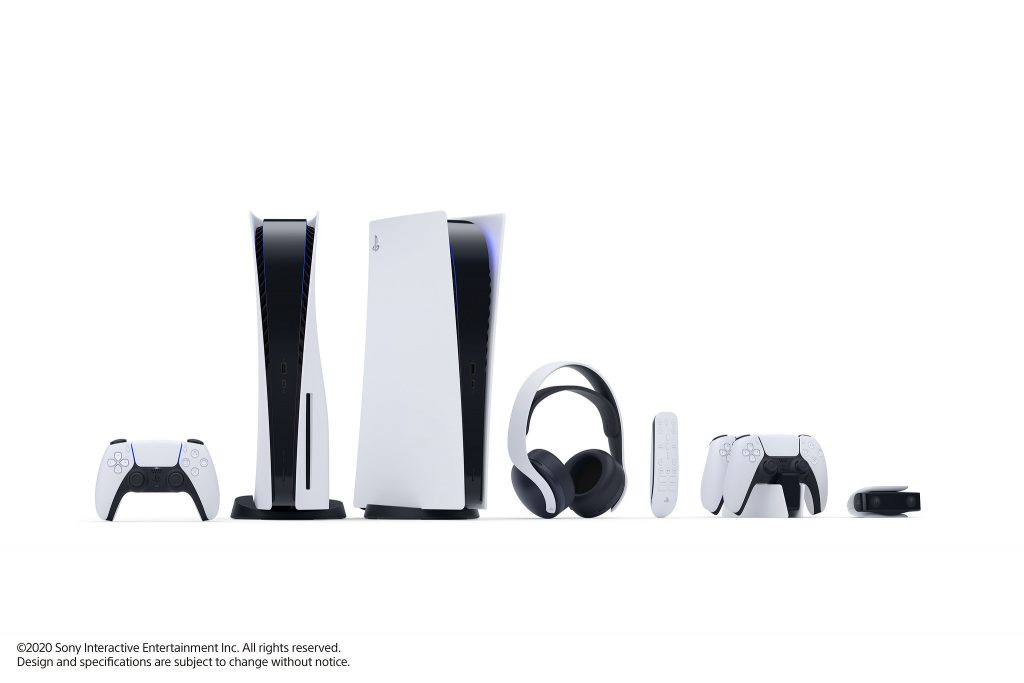 Now, we can take a sigh of relief because with months of rumours, leaks and more, we finally know what the PS5 looks like. With a bold, unique and extremely stylish design, Sony has moved away from the traditional black-coloured systems to a mix of white and black, the latter being the more dominant colour. The outline of a blue light throughout on the console and controllers gives the console a futuristic feel. In the reveal trailer, it really does look stunning and we can't wait to get our hands on it.
Apart from the two PS5 systems, the reveal also showcased impressive PS5 accessories. The DualSense controller, with a similar elegant design, also has a charging station. Additionally, Sony also unveiled Pulse 3D wireless headphones, an HD camera and a dedicated PS5 Media Remote, all of which mirror a similar design, washed with white and black like the console.
When it comes to the specifications, we know that the PS5 has a in-built 4K Blu-Ray player, 16GB of GDDR6 memory with a superior AMD Zen-2 processor with 8 cores at 3.5GHz. The PS5 is also 'backwards compatible' which means that users will be able to play "most" PS4 games on it. The PS5 comes with a custom 825GB SSD internal storage and boasts of a AMD RDNA 2 GPU.
More so, Sony also revealed several new games set to release on the PS5 including the enhanced and extended GTA V, which is set to release in 2021 (on the Xbox Series X as well). In their livestream, named 'The Future of Gaming Show', PS5 revealed the following big titles:
NBA2K21, Spiderman: Miles Morales, Gran Turismo 7, Resident Evil VIII: Village, Horizon Forbidden West, Hitman III, and a remake of the 2009-classic Demon's Souls, along with many more. Watch the entire video-presentation here.
2020 has been precarious, largely. Even though the pricing of the PS5 isn't known, experts do believe that it could be priced north of $450, but only time will tell. But, for all gamers and enthusiasts out there, we know that if you're saving up for it, this uncertain and overwhelming year can end on a good note, apart from the safety and well-being of everyone else.