Words :   H. S. Billimoria
Song and dance have been all important in Hindi cinema of the 50s to the 80s. Films used to run, not because of their intrinsic content, but because of the songs and dances that they featured. Also every producer wanted at least one dance with Helen, who was the favourite of both the front and back benchers. Helen arrived at a time that was just right – Hindi cinema was moving to colour, music was assuming great importance and the masses wanted light, frothy entertainment. Helen was half Burmese and half French and had a complexion and figure that was the envy of the heroines of that time. And boy, could she dance! No wonder she is an icon even today.
Helen's songs have been rendered on film by a variety of singers with Asha Bhosle being almost a regular. However, others like Lata Mangeshkar, Usha Mangeshkar and Sharda have also given playback to Helen's songs and dances. Here is our pick of her best 20.
Tu Mungada, Mungada from Inkaar (1977)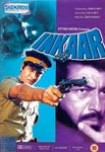 One would have thought that a Westernised disco number would be Helen's most popular hit. Surprise, surprise. A Marathi lavni number from Raj Sippy's Inkaartakes the honours. The song was rendered by Usha Mangeshkar and composed by Rajesh Roshan. The picturisation, in a dance bar, on Helen and Amjad Khan is also good.
Aa Jaane Jaan from Inteqam (1969)


Inteqam was produced by Sadhana, who was also the heroine of the film. The best track in the film, however, was this club number beautifully composed by Laxmikant Pyarelal and rendered by Lata Mangeshkar.
Piya Tu from Caravan(1971)


Caravan had some fantastic music from R D Burman. Helen's  disco number, however, was clearly the best. Piya Tualso sees Asha Bhosle at her seductive best. One of RD Burman's best compositions.
Huzurewala from Yeh Raat Phir Na Aayegi (1966)


This Biswajeet Sharmila Tagore film was a surprise hit. OP Nayyar's music was a big plus. Huzurewala was rendered by Asha Bhosle and Usha Mangeshkar and has been picturised on Helen, Madhumati and Manohar Deepak.
O, Tumko Diya, Dil Diya from Shikari(1963)


An F C Mehra film,Shikari saw music director GS Kohli at his best. This song was rendered by Lata Mangeshkar and Usha Mangeshkar and was picturised on Helen and Ragini.
Mera Naam Chin Chin Chu from Howrah Bridge(1958)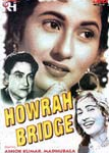 One of Helen's earlier numbers, this song rendered by Geeta Dutt and composed by OP Nayyar took advantage of Helen's slightly oriental features and became a big hit.
Yeh Mera Dil from Don (1978)


This Helen number sung by Asha Bhosle and composed by Kalyanji Anandji has become almost an iconic number having been repeated in Shah Rukh Khan's Donas well. Helen's dance in this number amply  demonstrates why she was the number one choice for vampish, seductive numbers.
Baat Zara Hai Aapas Ki from Jahan Pyar Miley(1970)


This cabaret number got Sharda her first Filmfare award. Shankar Jaikishan were the music directors of this Shashi Kapoor-Hema Malini starrer.
O Haseena from Teesri Manzil (1966)


Helen and Shammi Kapoor formed a great dancing pair and this song is living proof of that. Asha Bhosle and Rafi provided the playback and RD Burman composed this scintillating tune.
Ho Raasa Sayang Re from Singapore (1960)

This FC Mehra film had some memorable music from Shankar Jaikishan. Helen and Shammi Kapoor performed this number on screen. Rafi and Lata provided the playback.Raasa Sayangis a Malay term indicating a 'feeling of love'.
Is Duniya Mein from Gumnaam (1965)

Helen had a stellar role in Gumnaam and was even nominated for a Filmfare award. This Lata number was beautifully picturised on Helen and Pran. Music was by Shankar Jaikishan.
Chhodkar Tere from Woh Kaun Thi(1964)


One of the best suspense films from Bollywood,Woh Kaun Thialso had some brilliant compositions by Madan Mohan. This duet on Helen and Manoj Kumar was rendered by Lata and Mahendra Kapoor.
Ooi Ma from Parasmani (1963)


This was Laxmikant Pyarelal's first film and had some memorable music. This dance number has been sung by Lata Mangeshkar.
Haay Mere Pass Tu Aa from Shikar(1968)


Helen had two dance numbers in Shikar, the other one being Mein Albeli. Both were rendered by Asha Bhosle. Take your pick.
Aaj Ki Raat from Anamika (1973)


Starting with the credits of the film, this seductive cabaret number sung by Asha Bhosle to RD Burman's music featured Helen, Sanjeev Kumar and Jaya Bhaduri.
Ae Dil Tu Gaaye Jaa from Bhai Bahen(1969)


Sunil Dutt and Helen feature in this seductive song rendered by Sharda to music provided by Shankar Jaikishan.
Karle Pyar Karle from Talash (1969)

OP Ralhan's magnum opus, may have sunk at the box office; however, SD Burman's music did not disappoint. Asha Bhosle sang this number picturised on Helen and Rajendra Kumar.
Baithe Hai Kya from Jewel Thief (1967)


Jewel Thief's music by SD Burman was a winner. This Asha number did not see the success it deserved because the other songs were bigger hits!
Zara Bachke from Yakeen(1969)


One more sizzling dance number from Helen in a Dharmendra – Sharmila Tagore film with music by Shankar Jaikishan. Asha Bhosle provided the playback.
Jaane Anjaane from Jaane Anjaane(1971)


A sizzling dance number, this song had Sharda providing the vocals for Helen and Vinod Khanna playing the victim. Music was by Shankar Jaikishan. Of course, there were several other songs e.g.Kahan Chala Re from Hare Kaanch Ki Chooriyan,Aao Na fromMere Jeevan Saathi, Khilta Hai Shabab from Aaj Ki Taaza Khabar, Husnowale Ke Panje fromYaar Meraand the title song from Ek Se Badhkar Ek that could feature in this list. Also, the female duet from Eent Ka Jawab Patthar, Ajanta Ki Moorat sung by Preeti Sagar and Dilraj Kaurcould feature in this selection. Interestingly, this song also had Premnath lend his voice. Since he died before the movie could be completed, the song could not be included in the final cut of the film but was there in the music album.
Make your own selection.