XGIMI designs and manufactures high-performance multi-functional smart projectors and laser TVs determined to improve the audio-visual experience of their users. XGIMI has created a series of giant screen projection products with critical partners, such as Harman/Kardon, Texas Instruments, Baidu and Google. XGIMI launched its first-generation smart projector back in 2014 which comprised an innovative product concept and provided outstanding user experience. In the last 6 years, the company has won 28 authoritative international design and innovation awards
T3 Magazine India got the chance to speak to XGIMI's official India representative, Mr. Sushil Motwani, about the company's future. Here are the excerpts:
T3: What are XGIMI plans for the future?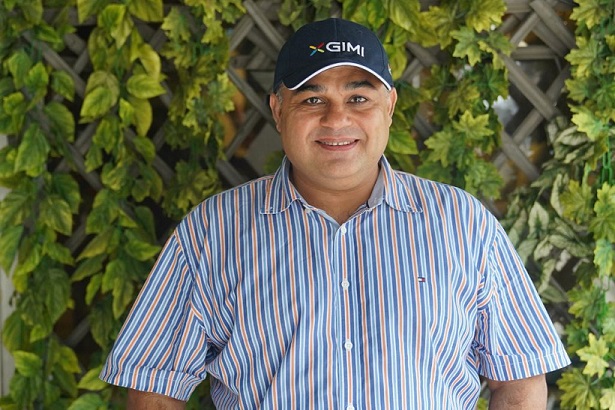 SM: Well, XGIMI is looking to reach a more diverse clientele across India and we would like to open experience centers in many cities and not just in the metros. We are also exploring the possibility of establishing either kiosks or standalone stores in very big malls for people to just stop by and engage with our products.
T3: What kind of customers do they want to target in the market?
SM: Anyone who wants a superior home entertainment experience is our potential customer. We are not aspiring to impress only High Net Worth Individuals but anyone who wants to buy a futuristic product at a competitive price. Our vision is to make entertainment across a magnificent 100-inch screen accessible to everyone, including those for whom even a TV with a 65-inch screen is an aspirational buy. Anyone who wants to upgrade from television or wants to buy an additional home entertainment product is the kind of customer we are reaching out to.
T3: Which is XGIMIs next product that they are planning to launch and are you excited about?
SM: We are super excited actually about the launch of a revolutionary product called the Halo Plus which is the brightest portable projector on the planet. With Halo Plus, home entertainment is going to get better than ever before. Some of the features and specifications Halo Plus boasts are absolutely breathtaking and we will reveal more in time.
T3: What makes XGIMI's customer service stand out from the competitors?
SM: Usually, most projector companies offer customer services either via a call centre or a third-party service centre. At XGIMI, we believe in a more personalized approach and so we have an in-house customer service department that takes care of all the calls and the escalations are also quick and easy. It does not take us much time to resolve any issues because we are always striving to hear and serve the customer to the best of our ability.
T3: Is XGIMI looking to also expand into the educational/professional sectors or just for home use?
SM: At the moment, we are concentrating on home entertainment totally but yes, our projectors have brought about a huge shift in corporate sectors also. Many professionals have started using our devices, especially the 4K ultra-short-throw laser projector. Architects, interior designers are using our devices for creating and demonstrating their work and are very happy with the results. As far as the education sector goes, it will take some more time for us to explore it fully as it's a completely different genre for us to get into.