Windows 10 celebrates its first anniversary today getting launched exactly a year ago for all desktops and tablets. Reception to the OS has been quite divisive with some loving the interface while others citing it to be unwieldy for the desktop. Today is the final day for users of Windows 7, 8 and 8.1 to get a free upgrade to Windows 10.
An important thing to keep in mind is that a user will be upgraded to the same edition they have on their existing OS. So if a user is presently running Windows 8.1 Home, they will get upgraded to Windows 10 Home. Upgrading will not affect your data but it's still wise to backup all important files before the process.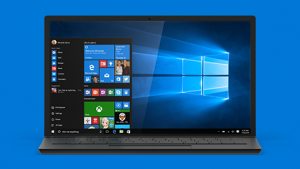 Interested and eligible users can click here to follow the steps to get the free upgrade. This will also make them eligible for the Windows 10 Anniversary update rolling out from 2 August onwards.
From tomorrow users will have to purchase a license to upgrade their OS.