By A Dyson Engineer
The current health crisis has led to various changes and shifts in one's lifestyle. The past year we have all had to adapt to new settings, surroundings and practices. As the pandemic continues, so does our dependence on gadgets, be it for work, recreation, staying in touch with our family and friends or to meet basic day-to-day needs. But did you know that prolonged usage of gadgets and electronic devices every day can also expose you to the hidden dust present around us? Hidden to the naked eyes, they are widely spread on various surfaces of our homes where we eat, sit, play and sleep, such as floors, sofas, beds, carpets and various electronic devices we use on regular basis, even after being cleaned regularly using the traditional methods.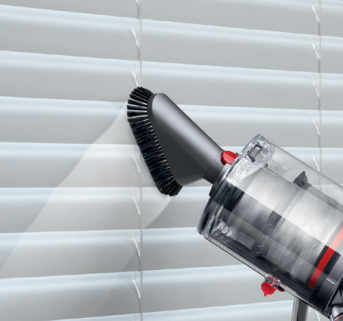 The air in your home can contain myriad substances, from particles like dust, allergens, gases, VOCs, NO2 and benzene. These particles can very easily travel from one place to the other and settle on the surface of our gadgets that we use constantly without even noticing. Delicate electronics like computer systems, speakers and amplifiers, tablets, smartphones, headsets, etc. are almost impossible to clean efficiently using traditional methods.
It is essential to minimize the impact of harmful particles and dust present on our gadgets to ensure the safety of ourselves and our families while reducing health risks. Therefore, users look for more innovative and hassle-free cleaning equipment to address these intense cleansing requirements of their electronic items.
Dyson has been researching the technology around moving dust and its particulate matter from homes for well over 15 years.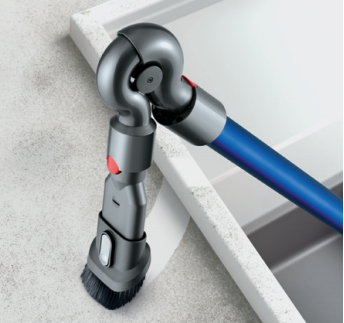 Years of expertise in studying the hidden dust and its impact on our health and environment has led Dyson to focus their efforts on designing vacuum cleaners that pick the dust up, have cyclones that are incredibly efficient to keep it in the machine, as well as filters and seals to make sure it doesn't get emitted back into your home. It can be used by consumers to not just clean their carpets, sofas, mattresses, curtains etc. but and sofas but also their favourite gadgets and electronic devices to ensure a smarter living.
Here are a few tips that will help you keep your gadgets and electronic devices clean:
Look for Vacuum Cleaners which comes with innovative cleaning heads as separate attachments to remove hidden dust from surfaces of different texture and size. For e.g. Combination Tool, Mini Soft Dusting Brush and Up-top Adaptor that can help you remove dust from the aloof gaps and corners of our gadgets
Use attachments that have the ability to twist into different positions and angles, can also be used to clean fan blades, tube lights and lamps
Some combination attachments can be quickly converted into a brush tool for dusting which will allow an individual to quickly scrape and drawn in dirt from AC vents, speakers, laptops, and other devices with ease.
Use Angular and flexible heads to ensure easy high-reach cleaning.