HyperX, the gaming division of Kingston Technology, is the first company in India to launch AN SSD with RGB. HyperX Fury RGB SSD has been designed to deliver a solid gaming experience and look attractive at the same time.
The drives can reach upto 550MB/s read and upto 480MB/s write speeds. 3D TLC NAND technology and Marvell 88SS1074 controller have been used. The lightbar is compatible with RGB motherboards that can support RGB lighting and can also sync effects across internal system components. The 2.5″ drive has SATA Rev 3.0 (6Gb/s) with backwards compatibility to SATA Rev. 2.0 (3Gb/s). It can also be used in a gaming console to boost loading time that will vary for each individual game.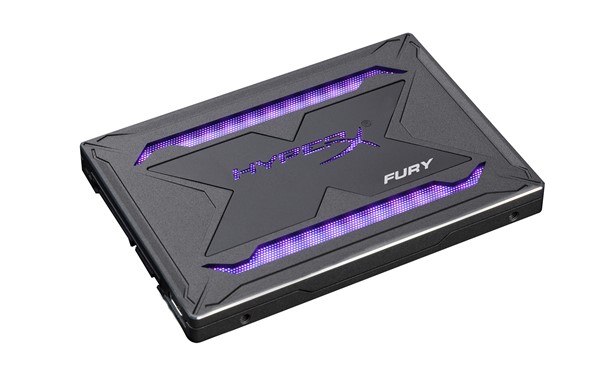 Available for sale in the HyperX network of retail and e-stores across the country, HyperX FURY RGB SSD is priced at Rs.9,349 for 240GB, Rs.15,330 for 480GB and Rs.27,230 for 960GB storage sizes. It is also available as upgrade bundle kits costing Rs.11,315 for 240GB, Rs.17,300 for 480GB and Rs.29,200 for 960GB capacities. The upgrade bundle kit includes a USB 3.0 enclosure, 3.5″ bracket with mounting screws, RGB cable, SATA data cable, USB 3.1 Type A to mini-USB Cable and Hard Drive Cloning Software. The SSDs come with a limited 3 year warranty and free technical support.
"HyperX strives to create innovative high-quality storage solutions that suit the needs of a variety of users. HyperX FURY RGB SSD features 3D NAND technologyand high-quality lighting that will definitely offer exceptional performance to the end users." said Mr. Vishal Parekh, Marketing Director, HyperX India.