Zotac Gaming unveils the mighty GeForce RTX 3080 Ti and 3070 Ti
If you end up owning either of the GPUs listed in this article, gaming will never be the same for you. Zotac's all-new flagship GPUs of GeForce RTX 30 series are packed with power, state-of-the-art features, and performance-boosting computing technology.
Zotac Gaming have launched the RTX 3080 Ti and the RTX 3070 Ti series, each with three variants to choose from: with the former featuring the AMP Extreme Holo, AMP Holo, and Trinity OC models and the latter featuring the AMP Extreme Holo, AMP Holo and Trinity models. But all of these models are based on NVIDIA's advanced Ampere architecture with enhanced CUDA cores, Tensor Cores, faster memory, and a wider memory bandwidth.
When it comes to the RTX 3080 Ti, the significant upgrade in performance can be credited to the 2nd Gen. RT Cores, 3rd Gen. Tensor Cores, the flagship ray tracing capabilities, and (in addition to other things) the DLSS AI technology which boosts framerates by 1.5X in top gaming titles as well.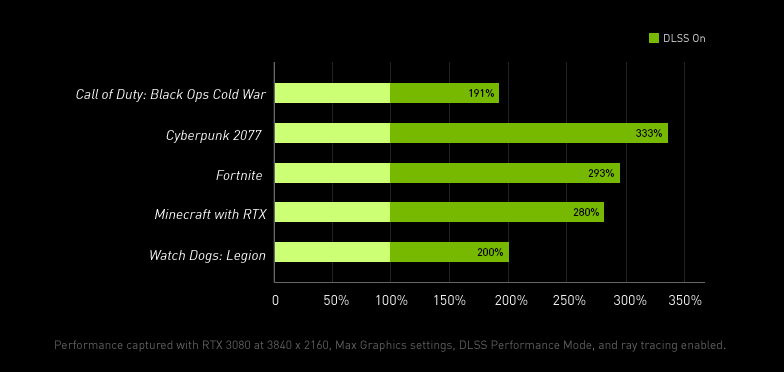 The AMP Holo models of the RTX 3080 Ti and the RTX 3070 Ti, which has also won the Red Dot Design Award for outstanding achievement in Product Design, features an 'aurora-like holographic finish'. The GPU's dynamic RBG lighting is also customisable through the FireStorm utility. This award-winning Holoback design is, surely, a treat for the eyes as well.
RTX 3080 Ti AMP Holo

RTX 3080 Ti AMP Holo
Meanwhile, the AMP Extreme Holo variants utilise a new cooler in addition to the Holoback design, in order to boost performance.
The 'Trinity' variants feature a minimalist design that focuses on functionality. A reinforced metal backplate 'emphasises the RGB lighting infused into the carved paths adding additional detail and airflow'.
The main features of the RTX 3080 Ti and the RTX 3070 Ti can be summarised as:
Main Features:
12GB / 8GB (3080 Ti / 3070 Ti) GDDR6X Memory
10240 / 6144 (3080 Ti / 3070 Ti) CUDA cores
2nd Gen Ray Tracing Cores, 3rd Gen Tensor Cores
HoloBlack Design (Select Models)
SPECTRA 2.0 RGB Lighting
IceStorm 2.0 Advanced Cooling
Active Fan Control with FREEZE Fan Stop
Metal Frontplate (Select Models)
RGB LED Backplate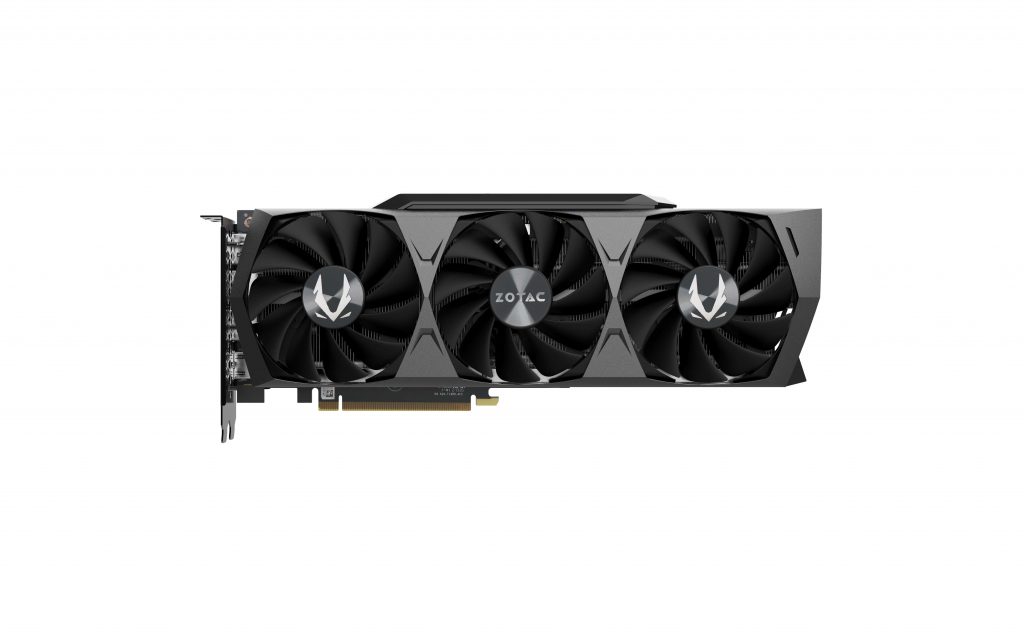 Cooling
When it comes to cooling, the RTX 3080 Ti employs a 3-slot thick aluminium heatsink sectioned in up to 3 groups to fully enfold the copper heatpipes for better heat dissipation. The heatpipe layout is designed to have over 72% more direct contact over the GPU (as compared to the previous generation models), thus guaranteeing quicker cooling.
Both, the RTX 3080 Ti and the RTX 3070 Ti utilise the upgraded IceStorm 2.0 cooling system which features triple fans comprising 11 blades. This provides an airflow of more than 10% than previous generation's designs. The AMP Extreme Holo consist 3x100mm fans.
Both the GPUs are also equipped with Freeze Fan Stop and Active Fan Control features as well.
Control
The latest models can also be fine-tuned, and monitored in real-time through FireStorm, which can also be used to customise and synchronise effects of lighting zones, adjust fan speeds and much more.
Available starting from Today
The ZOTAC GAMING GeForce RTX 3080 Ti Series will be available starting June 3rd, 2021, while the ZOTAC GAMING GeForce RTX 3070 Ti Series will be available starting June 10th, 2021. AMP Extreme Holo will be available early July 2021.