At CES 2022 Zotac unveiled the all-new ZOTAC GAMING GeForce RTX 3050 Series and the latest ZBOX MAGNUS Mini PC equipped with an NVIDIA GeForce RTX 3080 GPU.
NVIDIA GeForce RTX 3050 Series
The newest additions to the GeForce RTX 30 Series family powered by the advanced NVIDIA Ampere architecture include the ZOTAC GAMING GeForce RTX 3050 Twin Edge OC and 3050 Twin Edge models featuring ZOTAC GAMING's powerful ICESTORM 2.0 cooling system.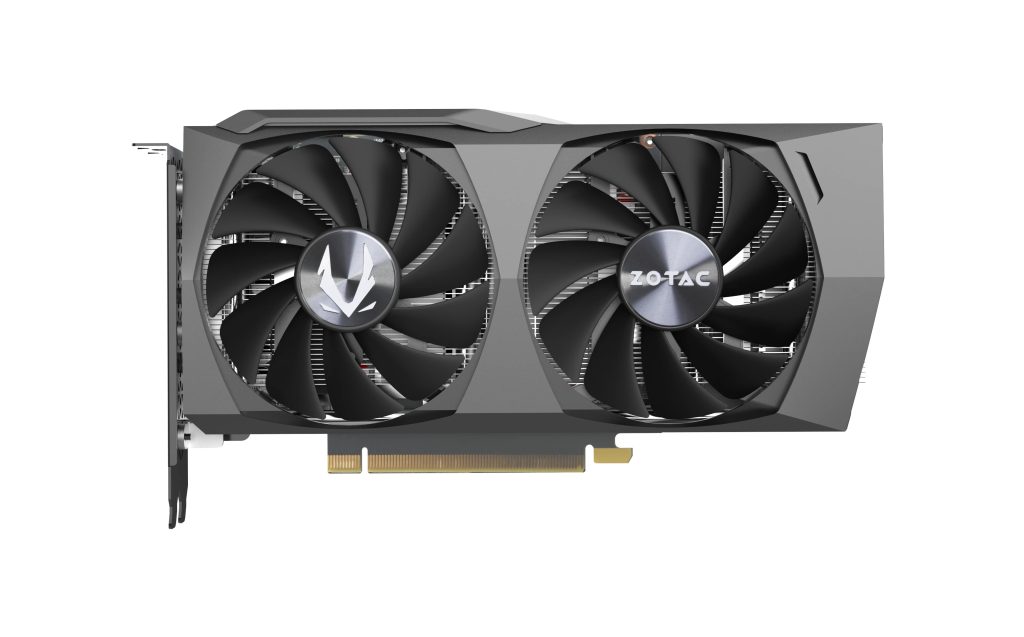 The ZOTAC GAMING GeForce RTX 3050 Series features a compact size with just 8.8 inches (224.1mm) in length in a dual-slot configuration. The refined cooling solution consists of a wide aluminium heat sink, paired with copper heat pipes and dual 90mm 11-blade fans to deliver more efficient heat dissipation. The designs also feature a metal backplate for more durability, while advanced features like FREEZE Fan Stop and Active Fan Control enable quieter and smarter cooling.
The ZOTAC GAMING GeForce RTX 3050 Series delivers the lowest power draw among the 30 series line-up, while utilising the latest technologies from NVIDIA's Ampere architecture. The ZOTAC GAMING GeForce RTX 3050 Series will be available starting January 27th, 2022.
ZOTAC ZBOX MAGNUS EN173080C
Featuring an Intel Core i7 processor, NVIDIA GeForce RTX 3080 Laptop GPU and premium connectivity, MAGNUS EN173080C tackles demanding creative workloads with unmatched speed, enhances productivity and delivers an immersive gaming experience with support for technologies including ray tracing and DLSS.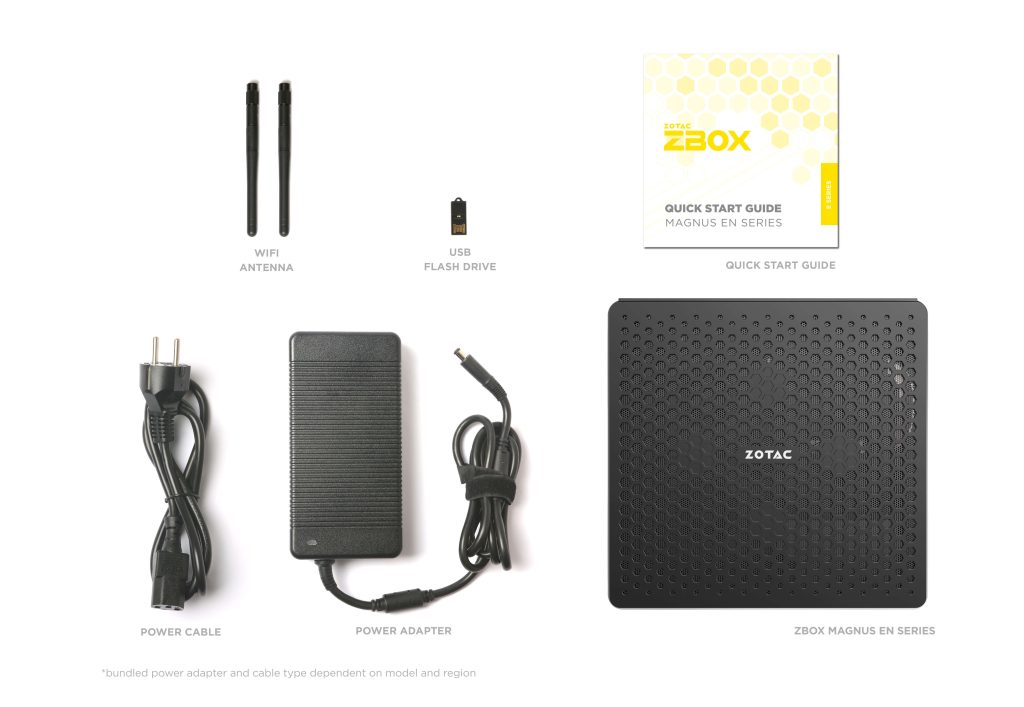 With the newly introduced NVIDIA Omniverse, the MAGNUS EN Series empowers 3D content creators and digital artists to work across popular creative apps to compose and visualise scenes in real time and collaborate with others in a shared scene and accelerate creative workflows.
The view can be enhanced with a multi-display setup by taking advantage of HDMI and DisplayPort. The Thunderbolt 4 port also enables fast transfers. MAGNUS EN173080C allows convenient customization or upgrades to memory and
storage with tool-less access to SO-DIMM memory slots, Intel Optane Memory, M.2 SSD, and a 2.5 inch HDD/SSD bay for simple expansion.
This Mini PC is available in Barebones or Windows configuration with 16GB DDR4, 512GB M.2 SSD, 1TB 2.5 inch HDD storage and Windows 11 Home pre-installed. For more information, please visit this page.